Ugly Robert Sarver comments that earned him NBA suspension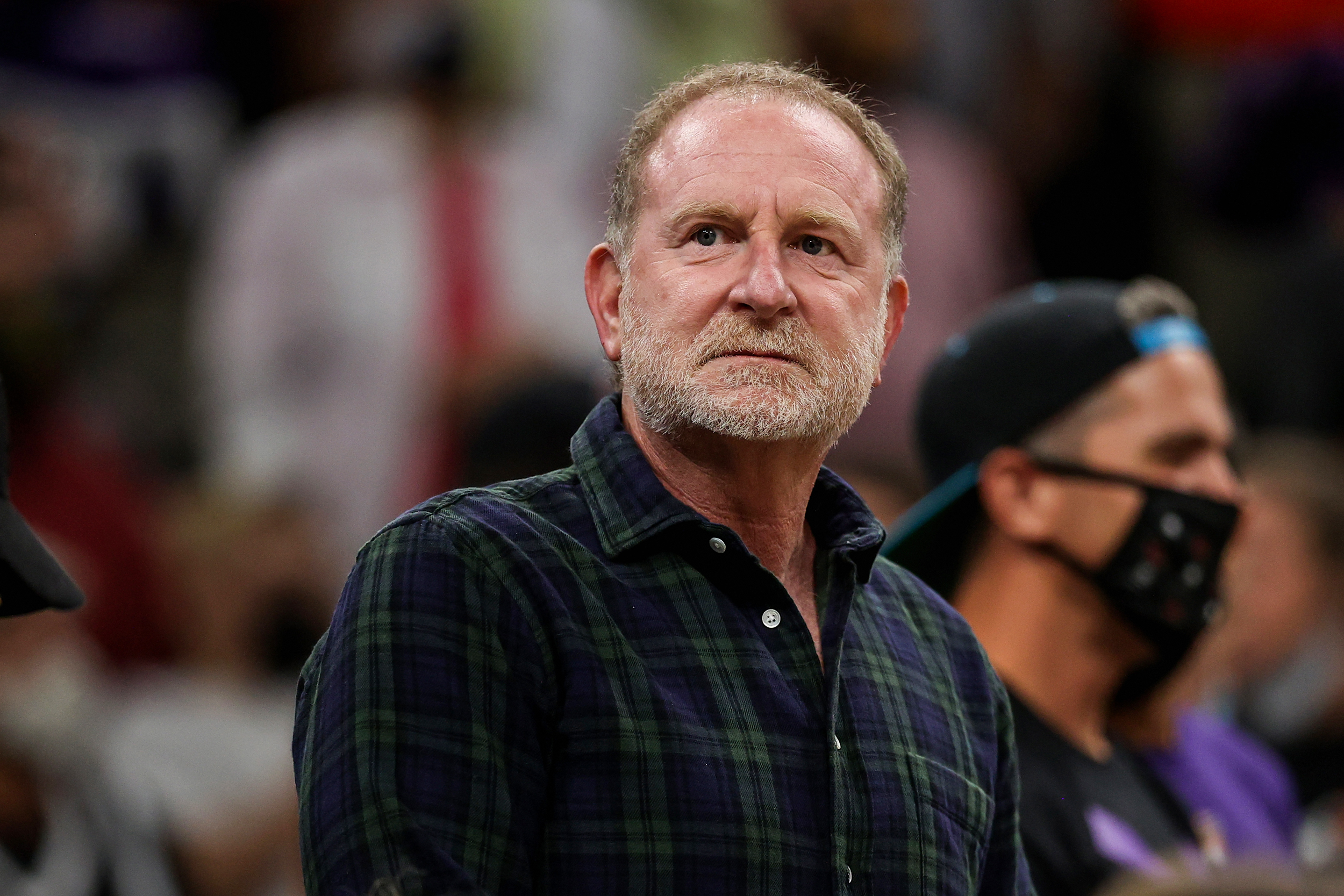 Robert Sarver comments on the other side of this ill-mannered NBA billionaire
He is a conduit of toxicity in NBA
Former employees and instructors accused Sarver of using racial slur on multiple occasions
Robert Sarver comments are hurtful and they expose the other side of this ill-mannered NBA billionaire.
Despite his enviable wealth portfolio, the Phoenix Suns and the WNBA's Phoenix Mercury owner is a conduit of toxicity in NBA. All of his ill-doings came to the fore recently after NBA Commissioner Adam Silver spoke out.
Silver handed Sarver a one-year ban following investigations that indicted him over a barrage of racial slur. The basketball governing body found him guilty of treating female employees inequitably.
For a man of his stature, this, is in the least, unbecoming and unacceptable.
WHAT DID SARVER SAY?
Former employees and instructors accused Sarver of using racial slur on multiple occasions. This is even after pleading with him to refrain from doing so.
They said that he brought up c0nd0ms in professional settings. At one point, he pulled down an employee's pants during an ice bucket challenge. He would also circulate images of his wife wearing a bikini.
Here is more about Robert Sarver comments. During a conversation in 2004 with a free agent, Sarver shared a story with the agent about his time spent studying at the University of Arizona.
While explaining what a Black individual had said, he used the N-word to pass the message. Four witnesses expressed their discomfort with it.
One witness told Sarver that he could not repeat that word under any circumstances, including when commenting on what another witness stated.
Further, during the 2012–2013 season, as a part of team-building activity, the players were invited to congratulate one another. One of the Suns' black players testified that one of the team's white players had "what African Americans call the N-word in him."
Sarver provided a concise summary of what the other players stated, and in the process, he repeated the word.
As for Robert Sarver comments about women, it is sad. In the year 2008, Sarver told an expectant employee that she could not continue her work as the coordinator of an event.
Why? Because she would be breastfeeding and her baby needed her not their father, not their father. This was one of the six other proven demeaning words to his female employees.
WHY WAS THE SUNS OWNER FINED?
The infamous Robert Sarver comments drew a $10 million fine and a one-year suspension by NBA. The NBA found the Phoenix Suns and Phoenix Mercury owner guilty of a string of workplace misconduct and organizational shortcomings.
Silver, an NBA Commissioner, told reporters that the committee handed him the fine and suspension based on the evidence presented. He said that while the accused used slurry language, the face of it wasn't motivated by racial animus.
However, Los Angeles Lakers player LeBron James took on the NBA over its action against Sarver following a barrage of racial slur.
He criticized the NBA saying this punishment is lenient and doesn't make his victims feel any better.
The four-time NBA champion said the league should have no tolerance for such behaviour regardless of the offender's status.
"Our league definitely got this wrong. I don't need to explain why. Y'all read the stories and decide for yourself. I said it before and I'm gonna say it again, there is no place in this league for that kind of behavior," he tweeted.
"I love this league and I deeply respect our leadership. But this isn't right. There is no place for misogyny, s3xism, and racism in any workplace. Don't matter if you own the team or play for the team. We hold our league up as an example of our values and this aint it."
WHY WAS SUNS OWNER SUSPENDED?
Following the suspension over gross misconduct at the workplace,
After the punishment by NBA, Sarver issued a statement in which he said he disagreed with several aspects of the report. His legal team issued a statement in which they emphasized the findings of the investigation.
The team maintains that none of Robert Sarver comments, actions or words were based on racist, prejudiced, or sexist intent.
Nevertheless, he apologized for his comments and behaviour saying it affected his employees and made the workplace toxic. He seemed to agree with sections of the report which drove him to issue an apology for his actions.