Why Lebron James Liverpool love story is not just about football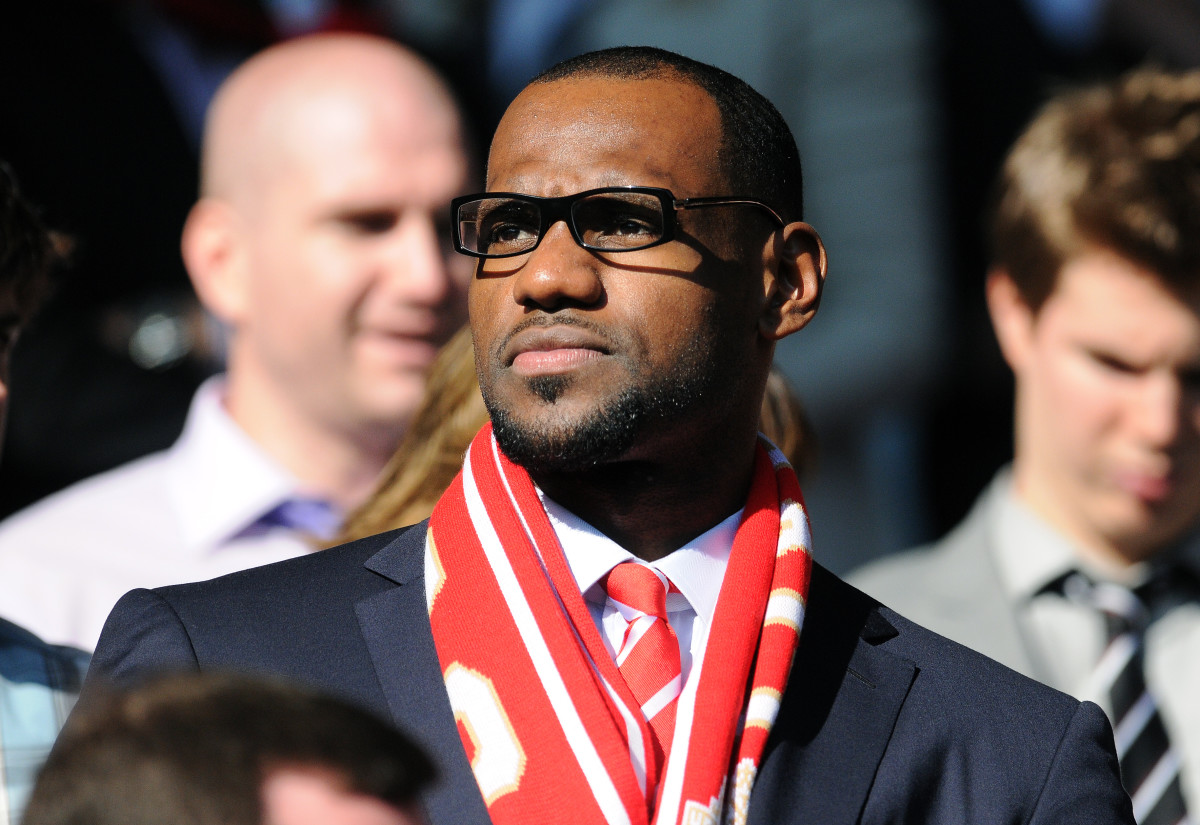 Liverpool Football Club is one of the most successful clubs in the world and it continues to increase its fan base
Lebron, a celebrated NBA star playing for Los Angeles Lakers happens to be one of the Americans who have a soft spot for the club
NBA's Lebron James Liverpool love goes beyond the football excellence the club holds on to.
Liverpool Football Club is one of the most successful clubs in the world. The club made significant efforts over the past 20 years to achieve widespread popularity across the world, and the United States of America was a significant market that they sought to break into.
Lebron, a celebrated NBA star playing for Los Angeles Lakers happens to be one of the Americans who have a soft spot for the club. So what's in it for him?
DOES LEBRON JAMES OWN LIVERPOOL?
If you're wondering what the Lebron James Liverpool story is, here it is. Lebron has minority ownership in Liverpool FC, which he acquired in the year 2011. He made a very astute decision when he decided to invest in a major league football team.
He has approximately a two percent ownership share in Liverpool, and with the club's success, he gets good returns for his investment. He is already locked into a lucrative deal with the Lakers paying him approximately $41.8 million by the time the 2021-22 season is over.
After summing up all of the prize money for the qualifying rounds, the grand reward for the winners is 20 million Euros. The prize for the victors will come to 91 million dollars, which is equivalent to 85 million euros.
Besides, he is one of the highest-paid athletes in the world. In his 19-year career, James has played for a total of three different teams, during which time he has earned more than $387 million. In addition to this, his endorsements bring in additional revenue for him as well. James has used his considerable money to make investments in other sports.
The prize money for the UEFA Champions League 2022 could total over $2.4 billion. At the conclusion of the event, the winner will likely walk away with approximately 85 million euros in prize money.
HOW MUCH DOES LEBRON HAVE IN LIVERPOOL?
Lebron James Liverpool stake; 2% translates to $6.5 million ((£4.7 million) that he paid for in 2011. Ten years later, the value is over and above this.
Since 2011, James has had such a strong affinity for the Reds. He flies out to Anfield often to watch the team play.
According to Darren Rovell of ESPN.com, the market value of Liverpool may be as high as $1.6 billion, and this figure represented a conservative estimate.
According to this estimation, the NBA star's share would be worth over $32 million more than seven years after he got it for a somewhat lower price.
Reaching the final of the UEFA Champions League resulted in an award of more than $100 million for Liverpool. The club's value increased significantly as a direct consequence of this achievement.
WHO OWNS LIVERPOOL FC?
American-based Fenway Sports Group Holdings owns Liverpool. John William Henry II, a successful businessman, and Tom Werner, who currently serves as the company's chairman, established FSG in 2001.
Although Fenway Sports Group Holdings is the current owner of Liverpool FC, they were not the first US Corporation to hold an interest in the club.
Other American companies had a hand in Liverpool FC in the past. In February of 2007, George Gillett and Tom Hicks bought out club stockholders in a deal that was worth £435 million.
As a result, they secured a 50 percent interest of shares valued at £5,000 each. The partnership between Gillett and Hicks and Liverpool lasted until October 2010. Fenway Sports Group Holdings of Boston, Massachusetts, through its subsidiary New England Sports Ventures (NESV) acquired the club.
These investors believably paid approximately $300 million for the club. Lebron James Liverpool stakes came after a window to buy shares a year after FSG took over.
This makes Liverpool one of the seven clubs in the Premier League either wholly owned by North American corporations or managed by persons from the United States who hold a controlling share.
In addition to Liverpool ownership, FSG owns Boston Red Sox and the Salem Red Sox, which are both Major League Baseball teams.  In addition, the company owns a number of sporting stadiums, such as Fenway Park and Anfield.