Caron Butler journey from a troubled childhood to the NBA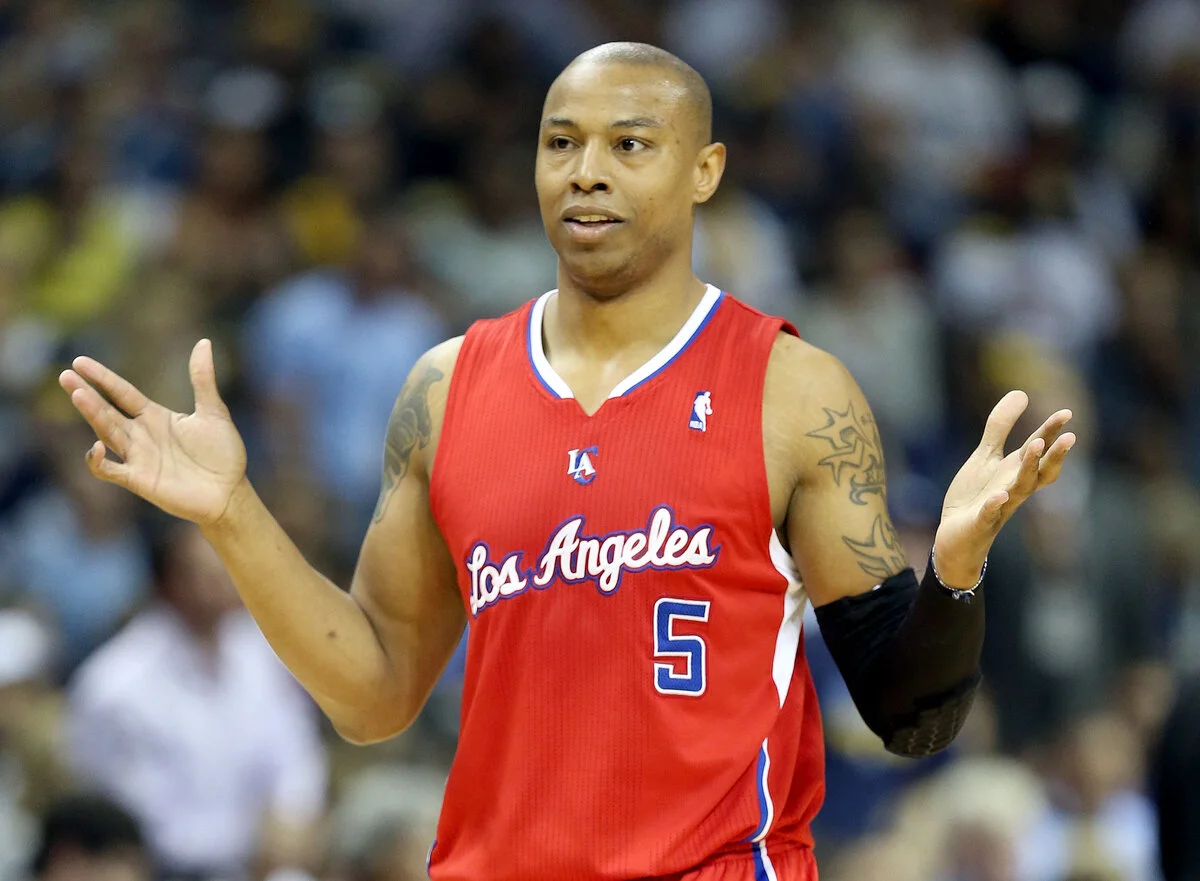 Caron Butler is a former basketball player and the current assistant manager of the Miami Heat. 

The American international had a troubled childhood living in the streets of Racine, Wisconsin. 

After his transformation, Caron discovered his passion for basketball while at a youth detention centre.  
Caron Butler journey from a trouble-ridden past to the NBA, where he made a name for himself, was not an easy one. 
The former basketball player now turned coach was a star during his 14-year career in the NBA. Butler always played with the mindset of a winner and approached every situation with a positive attitude.
He had the nickname 'Tuff Juice' due to his aggressive and passionate style of play. Caron Butler was reliable on and off the court. 
The legendary forward defended the basket with ferocity and was always willing to challenge anyone who would stand in his way. 
During his early career days, Caron Butler won the Big East Conference Men's Basketball Player of the Year. And by the time he announced retirement from basketball, he was a two-time NBA All-Star. Butler retired on February 6, 2018.
Two years down the line, he began a managerial career and is the current assistant coach of the Miami Heat. 
Early Life 
Caron Butlers journey to success on the basketball court was not easy. The NBA veteran, who was born on March 13, 1980, came from a troubled background. 
Young Caron Butler grew up in the streets of Racine, Wisconsin, where he learnt to survive the hard way. He became a drug dealer at the age of 12 and found himself in trouble with the law 15 times before turning 15. 
Butler credits his trouble-ridden past for providing him with the positive attitude he needed to transform his life. According to the current Miami Heat assistant coach, one of the most defining moments of his life was watching his mother cry at the back of a squad car. 
Well, he decided to completely change for the good after seeing his mother's tears. Butler discovered his passion for basketball while at a youth detention centre, where he trained with enthusiasm and hunger for success. 
Caron Butler played basketball in Amateur Athletic Union between 1998 and 1999. He had a brief career at Racine Park High School and then enrolled at Marine Central Institute. 
Butler showed his potential at Marine and earned a scholarship to attend the University of Connecticut, where he had an offer to play for Connecticut Huskies men's basketball.  
Caron Butler put in work immediately after joining the university and lost 15 pounds even before playing his first match for Connecticut Huskies. 
He improved his agility in the process and showed his competitive side as well as his willingness to be a star. 
Butler led his team in scoring and rebounding as a freshman. He recorded 15 points and 7.6 rebounds per game. 
The summer after his first year, Caron Butler started for the US team that won gold in the 2001 FIBA World Championship for Young Men. 
He returned to Connecticut Huskies after the holiday and showed a greater competitive edge. Butler averaged 20.3 points and 7.5 rebounds per game in his sophomore year. 
He played a significant role in both regular season and tournament Big East titles. The forward was named Big East tournament MVP and co-Big East player of the year (alongside Brandin Knight). 
Career 
Caron Butler journey continued in the NBA, where he was a lottery pick in the 2002 NBA Draft. The rookie joined Miami Heat, where he became a reliable player in his first season. 
Butler started all 78 games for Miami Heat and averaged 15.4 points and 5.1 rebounds. He won the rookie of the month awards four times and got a chance to play at that year's All-Star weekend. 
Miami Heat traded Butler to Los Angeles Lakers in 2004 for superstar Shaquille O'Neal. 
Butler spent one season with the Lakers, then joined Washington Wizards, and signed a five-year contract worth $46 million. 
He was a key player in the team until his contract expired when he joined Dallas Mavericks. 
Caron Butler journey continued at Los Angeles Clippers, Milwaukee Bucks, Oklahoma City Thunder, Detroit Pistons and Sacramento Kings. The legend retired after his time with Sacramento Kings on February 6, 2018.