Jeff Bezos and 3 other billionaires buying NBA clubs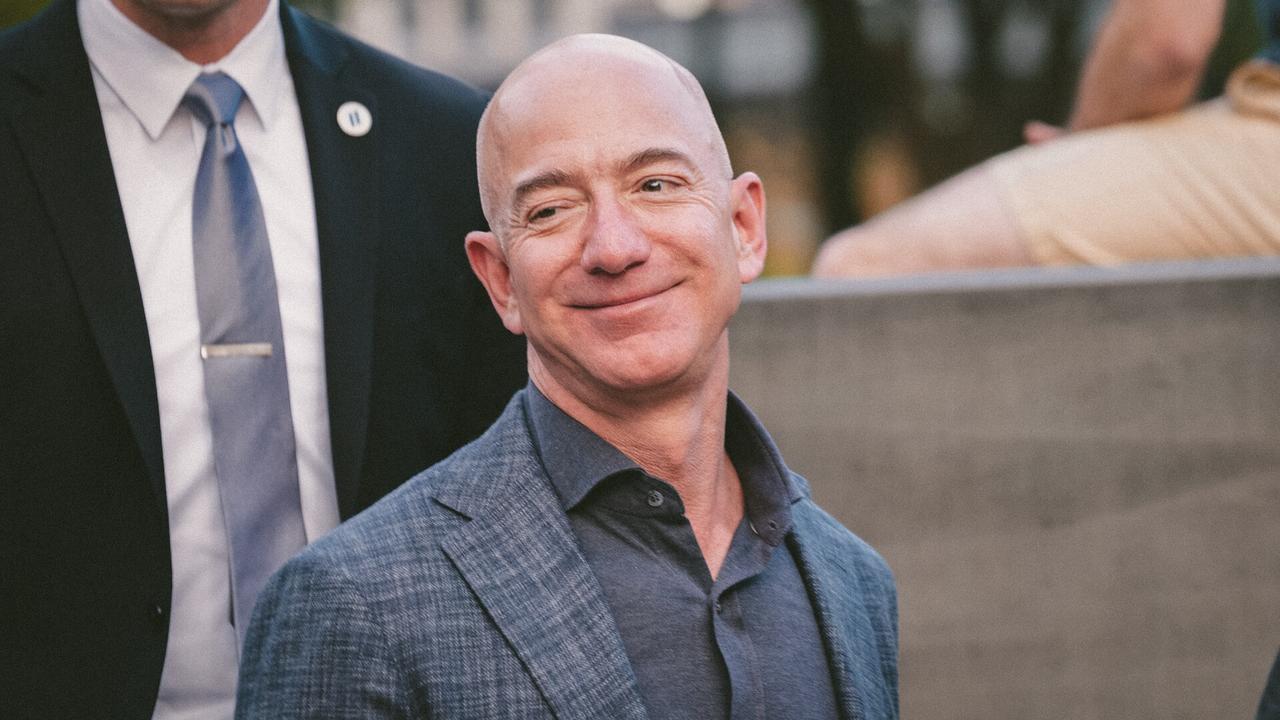 Ex-Amazon CEO Jeff Bezos is interested in buying Phoenix Suns and Phoenix Mercury
Sarver paid $400 million for the Suns 18 years ago
The club is now valued at $1.8 billion
Ex-Amazon CEO Jeff Bezos is one of the four interested parties in buying Phoenix Suns and the WNBA's Phoenix Mercury from Robert Sarver indicted of racism and misogyny.
Besides Bezos, former Disney and Oracle CEOs Bob Iger, and Larry Ellison respectively, are also interested. Laurene Jobs, the minority owner of the Washington Wizards and widow of Apple CEO Steve Jobs is also eyeing the two clubs.
This is according to ESPN's Ramona Shelburne. Experts estimate that Sarver paid $400 million for the Suns 18 years ago.
Today, the team is worth at least $1.8 billion, citing Forbes' 2017 valuation of the Suns' roster including Devin Booker and Chris Paul.
Bezos has the US sports business at heart. He was photographed chatting with NFL Commissioner Roger Goodell in a box at Arrowhead Stadium during last week's season opener between the Los Angeles Chargers and the Kansas City Chiefs.
One of the world's richest men, Bezos has a personal fortune estimated at around $146.9 billion. If he were to invest any of that money in the Suns team, it could help them expand significantly.
NBA found Sarver guilty of using abusive language, racial slur and misogynistic behavior in his organization.
Besides a one-year ban, the WNBA's Phoenix Mercury owner was fined $10 million. He has since announced his decision to begin the process of selling both franchises.
WHAT DID ROBERT SARVER SAY?
All of his ill-doings came to the fore recently after NBA Commissioner Adam Silver spoke out. Investigations found him guilty of treating female employees inequitably.
Former employees and instructors accused Sarver of using racial slur on multiple occasions. This is even after pleading with him to refrain from doing so.
They said that he brought up c0nd0ms in professional settings. At one point, he pulled down an employee's pants during an ice bucket challenge. He would also circulate images of his wife wearing a bikini.
During a conversation in 2004 with a free agent, Sarver shared a story with the agent about his time spent studying at the University of Arizona.
While explaining what a Black individual had said, he used the N-word to pass the message. Four witnesses expressed their discomfort with it.
One witness told Sarver that he could not repeat that word under any circumstances, including when commenting on what another witness stated.
WHAT DID LEBRON JAMES SAY ABOUT ROBRT SARVER?
Following the one-year ban and the $10 million fine, Lakers legend LeBron James expressed discontentment with the penalty. He said the disciplinary measures by the Leagues were a slap on the wrist.
"Read through the Sarver stories a few times now I gotta be honest…Our league definitely got this wrong," tweeted James. He insisted that kind of behavior isn't something allowed in the league.
"I love this league and I deeply respect our leadership. But this isn't right. There is no place for misogyny, s3xism, and racism in any work place. Don't matter if you own the team or play for the team. We hold our league up as an example of our values and this aint it."
However, with Sarver ready to sell his clubs, James is happy of the progress. He expressed joy in being committed to a league that minds about others.
WHY IS ROBERT SARVER SELLING PHOENIX SUNS AND PHOENIX MERCURY?
Sarver, in announcing his decision to sell the clubs said that the unforgiving climate pushed him to this point.
In his statement, he decried that a decade and a half of hard work was overshadowed by words he profoundly regrets saying. His intent with Phoenix Suns and WNBA Phoenix Mercury was to unite people and make the Phoenix area stronger via professional men's and women's basketball.
As a religious guy, he cites, he knows that repentance is the first step toward forgiveness. He notes that he had hoped that a yearlong suspension handed down by the commissioner would give him the opportunity to reflect and atone for his mistakes.
However, it is apparently clear that his words were painful and he is no longer viable in the 'current merciless society.' He laments that any good he did or could do in the future is negated by things he said years ago.
For this, he saw it best to sell Suns and Mercury to avoid detracting the efforts of these two teams and all the good people who help offer basketball's thrills and excitement to fans all around the world.
Sarver concluded by saying that he has the best interests of the NBA and WNBA in mind, along with all of its players, staff, fans, community, and fellow owners.