Russia ready for talks with US to release Brittney Griner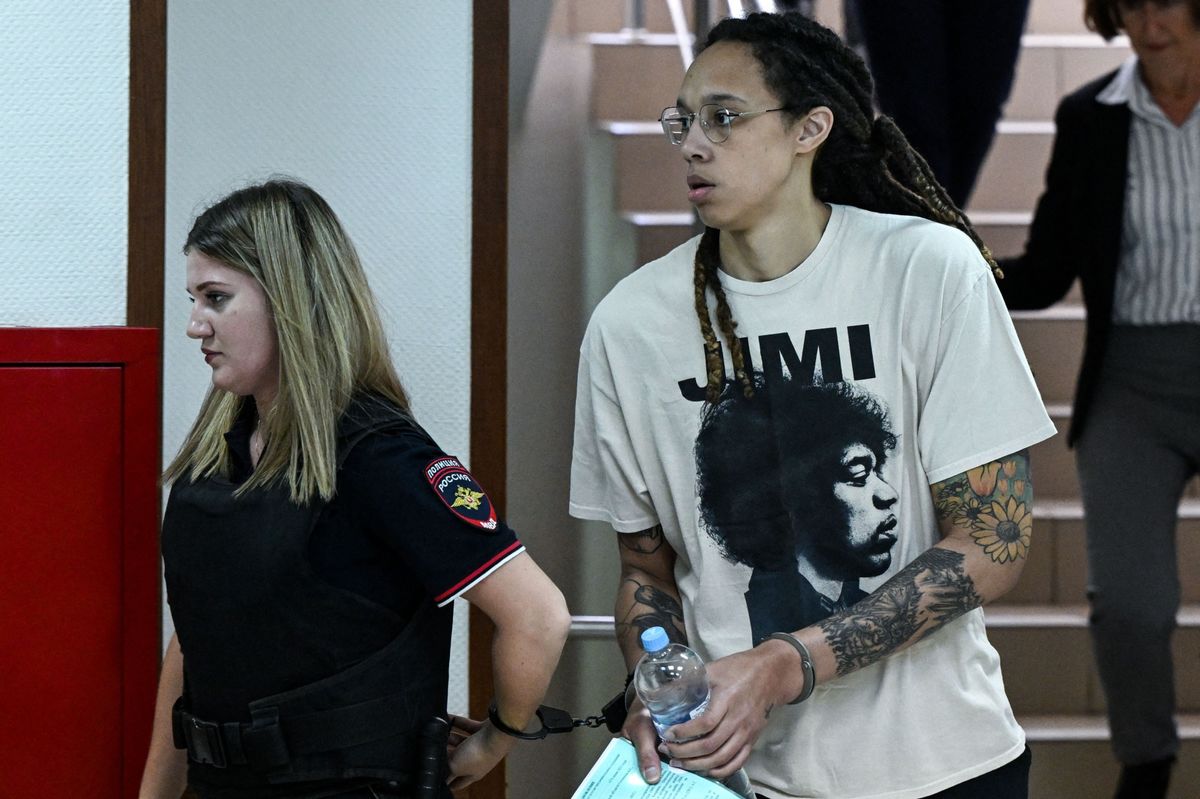 Russian Foreign Minister, Sergey Lavrov says he is ready for a phone call with the US Secretary of State Antony Blinken
The US will trade Griner's release with an American warlord
Griner is facing up to 15 years in prison
Russia is ready to open talks with the US government to secure the release of detained American basketball player Brittney Griner, says Russian Foreign Minister Sergey Lavrov.
Lavrov on Friday maintained that he is open to a call with the United States secretary of state, Antony Blinken, to explore the possibility of a prisoner swap.
This new development comes amid Griner's at the Khimki city court outside of Moscow. The Phoenix Mercury player Brittney Griner has been in detention since February following her arrest at the Moscow airport, allegedly in possessing cannabis oil.
WHAT IS THE US PROPOSING TO RUSSIA IN FREEING BRITTNEY GRINER?
Lavrov spoke two days after Blinken said on Wednesday that the US government has proposed a compromise to Russia that would result in the release of Griner and another imprisoned American, Paul Whelan.
According to a source with knowledge of the situation, the United States administration reportedly discussed the possibility of exchanging convicted Russian arms dealer Viktor Bout for Whelan and Griner.
Lavrov revealed this information while he was on tour to Uzbekistan. He stated that his ministry had received an official request for a call from the United States after Blinken made the statement.
The highest-ranking diplomat in Russia stated that he is ready for these talks once he returns to Moscow. His team is currently working on scheduling this call.
Although Russia's Foreign Ministry hasn't been involved in earlier negotiations on the matter, Lavrov is willing to talk about the prisoner exchange now that Blinken has brought it up.
Lavrov said he is keen on hearing what the US is offering, considering that Bout is the 'Lord of War'.
IS RUSSIA READY FOR A PRISONER SWAP TO RELEASE BRITTNEY GRINER?
Dmitry Peskov, a spokesperson for the Kremlin, was questioned about the US offer on Thursday and responded by saying such prisoner swaps are normally handled in private behind the scenes.
During a conference call with reporters, Peskov said that such a high-stake conversation happens without releasing information to the public. In most cases, he said, the public only finds out about it after the agreement is in place.
Midway through the month of February, the two-time Olympic gold medalist WNBA was detained at a Moscow airport. Airport security discovered vape cartridges in her luggage that contained cannabis oil.
Her arrest occurred when tensions between Moscow and Washington were at an all-time high. It was days before Russia invaded Ukraine on February 24. The five months that Griner was held without charge have been the subject of harsh criticism from her colleagues and supporters in the United States.
DID BRITTNEY GRINER PLEAD GUILTY TO DRUG CHARGES IN RUSSIA?
Griner's drug trial kicked off in July. She told the court on Wednesday that she did not know how the cartridges ended up in her purse. She explained that she had a doctor's recommendation to use cannabis to relieve pain associated with her work.
The 31-year-old WNBA player entered a guilty plea but maintains that she did not intend to commit any crime by carrying the cartridges to Russia. She said that she hurriedly packed them before returning to Russia to play in a Russian basketball league during the offseason of the WNBA.
If she is found guilty of smuggling drugs, she could spend up to ten years in prison. According to a recent piece written by Griner and published by StarTribune, she says that she is frightened. She paints a picture of a woman whose thoughts and emotions are in desperation.
In the handwritten letter, the Phoenix Jersey player says she wishes that she is beside her family, wife all those she care about. She wrote the letter to her fellow Americans back home celebrating Independence Day on July 4.
Many of the features of what is known as "hostage diplomacy" are in Griner's case, experts familiar with situations of Americans wrongly detained abroad say.
There has been an increase in the number of American citizens being kidnapped by foreign governments and criminal organisations. Those familiar with wrongful arrest cases suggest that Russia might use Griner's release as a bargaining chip in future negotiations.