Brittney Griner writes emotional letter from Russian jail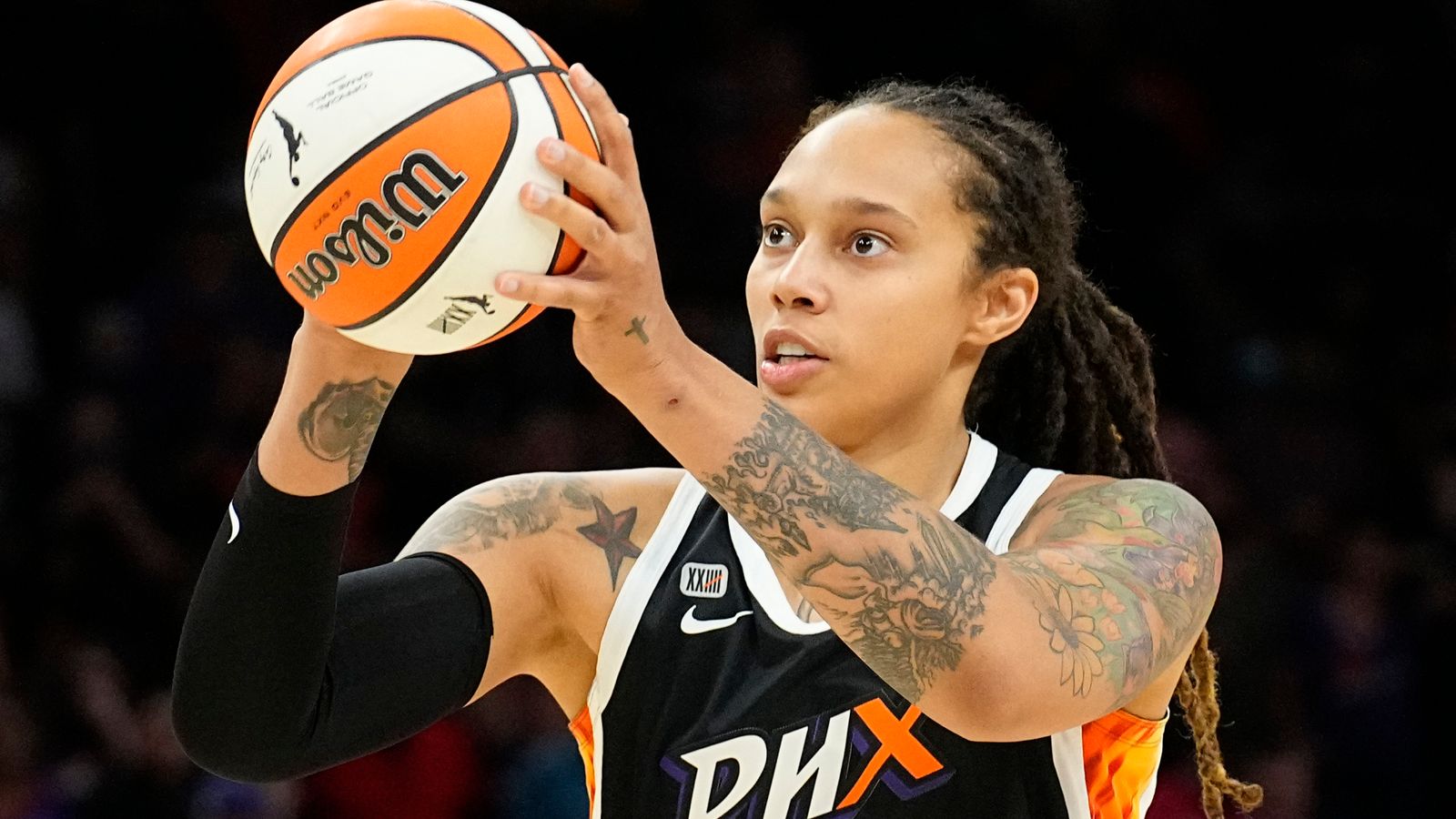 Her teammates are demanding more action on her case by relevant authorities

She urged the media to speak more of her case and other American detainees

Many say she appeared in a fake trial a few days ago
As Brittney Griner continues with her detention in Russia, her teammates are demanding more action on her case by relevant authorities.
This follows her appearance in court last week in what many saying was a staged trial for optics by the Russian government. Griner was arrested on the suspicion that she was transporting hash oil.
According to a recent piece written by Griner and published by StarTribune, she says that she is frightened. She paints a picture of a woman whose thoughts and emotions are in desperation.
In the handwritten letter, the Phoenix Jersey player says she wishes that she is beside her family, wife all those she care about.
"As I sit here in a Russian prison, alone with my thoughts and without the protection of my wife, family, friends, Olympic jersey, or any accomplishments, I'm terrified I might be here forever," she wrote.
Following this letter, her Phoenix Mercury teammates say there isn't enough outrage over her case. Brianna Turner said there should be more outcry.
The team's coach Sophie Cunningham added that if it were LeBron James or Tom Brady, this story would be all over the headlines every single day.
However, it is not the case with Griner yet, she needs every highlight until she comes back home.
Griner has over 140 days in detention and she wrote the letter to her fellow Americans back home celebrating Independence Day on July 4. She said that the day was to celebrate the service of those who fought for their independence.
It means a lot to her because her father fought in Vietnam and her grandfather served during the American Revolution. It hurt her so much to think she always enjoys such days but she is stuck in a Russian prison.
In a plea to the American press, she says urged them not to forget about her and all other American detainees.
"Please put out every effort to get us back to our home. It wasn't until 2020 that I cast my first vote, and it was for you. I believe in you. I still have a lot of positive things I want to accomplish with my freedom, which you can help me recover."
Griner, a two-time Olympic gold medalist, and seven-time WNBA All-Star was arrested at a Moscow airport for reportedly holding a vape pen filled with cannabis oil.
The 31-year-old was arrested on February 17 while travelling in to play for her Russian basketball team during the WNBA offseason. Her last recent communication was on February 5, when she shared a photo of herself and her Phoenix Mercury teammates on Instagram.
Griner faces up to ten years in prison for drug smuggling if Russia finds her guilty of the charges. Many of the features of what is known as "hostage diplomacy" are in Griner's case, experts familiar with situations of Americans wrongly detained abroad say.
There has been an increase in the number of American citizens being kidnapped by foreign governments and criminal organisations.
Those familiar with wrongful arrest cases suggest Griner's release might be used as a bargaining chip by Russia in future negotiations.
Family members and WNBA players have kept a low profile in the wake of Griner's arrest in order to protect her prospects of being released. In the meantime, some of her backers are criticising this plan.
Pundits argue that Griner's situation casts aspersions on her detention. Jason Rezanian a writer for Global Opinions at the Washington Post says Griner's arrest in Russia has many Red flags.