Rick Fox, the ex-NBA player turned actor giving ladies sleepless night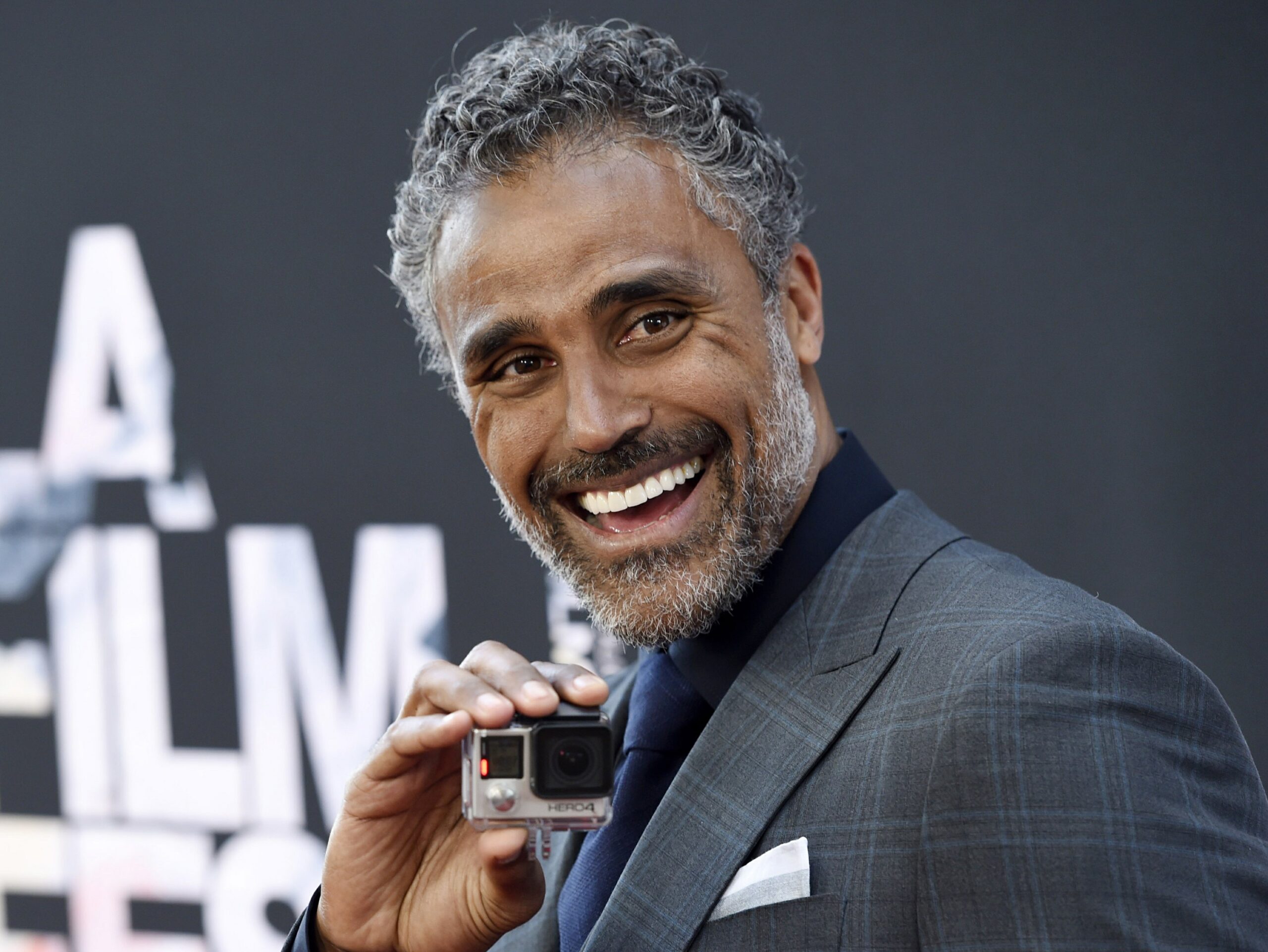 For those who watched TV drama series Greenleaf, you couldn't help but fall in love with Darius Rash's character
But his real name is Rick Fox, a former NBA player
He started his pro career with the Celtics and then Los Angeles Lakers
For those who watched TV drama series Greenleaf, you couldn't help but fall in love with Darius Rash's character. But acting came after his NBA career with the Lakers as Rick Fox.
Most people know him for acting unaware that before this, he was a celebrated athlete and an entrepreneur. Fox also turns heads with his hot looks as evidenced in several films he graced.
He plays the role of an investigative journalist who begins a heated connection with Grace Greenleaf – Merle Dandridge in real life. The two actors say they had an immediate on-screen chemistry.
Fox has an interesting history, nevertheless. His parents are from Canada and the Bahamas, and he was born in Toronto on July 24, 1969. He is the offspring of Olympic high jumper and women's pentathlete Dianne Gerace, and his father, Ulrich Fox, is also an athlete. His mother is Canadian and of Italian and Scottish origin, while his father is a native of the Bahamas.
When Fox was a child, his family moved to the Bahamas. They settled in Nassau and Nick Fox attended Kingsway Academy. He joined his high school's basketball team and excelled greatly.
He played professional basketball for the Boston Celtics starting 1991 to 1997. He left the team for Los Angeles Lakers in the National Basketball Association (NBA) where he played until 2004. Until October 2019, he was the Echo Fox eSports brand owner before he parted ways with the organisation.
WHY DID RICK FOX LEAVE THE NBA?
Rick Fox retired in October 2004 from NBA due to health issues that troubled him for over a year. Fox was a starter on the previous two Laker championship teams and served as a team facilitator throughout his seven seasons with the franchise.
Fox who was 35 at the time of his retirement missed time in 2003 due to ailments to his foot and thumb. He then suffered from bulging disks in his neck, which led to pain in his back.
His 4.8 point per game average in 2003 was a career low in a season in which he participated in only 38 games. Averaging 1.1 points in 16 postseason contests, he did not fare well.
He said he gave it the effort to bring his body back into the condition it needed. But, the effects of ageing gradually set in, and he decided to leave.
Fox played for the Celtics for six seasons before joining the Lakers as a free agent in 1997. He had a significant off-court role for the Lakers, often serving as a go-between for the team's split superstars, Shaquille O'Neal and Kobe Bryant.
WAS RICK FOX A GOOD BASKETBALL PLAYER?
He was the Boston Celtics' No. 21 overall pick. Fox's impact on the court for the Celtics was immediate, as he appeared in 81 games in his first season. He averaged eight points in 19 minutes per game.
Fox spent the first six years of his career with the Celtics, which spanned 13 years. The 1996–97 season, his final with the Celtics, was his best year. He averaged 15.4 points per game for the year, which was a personal best. In an unexpected move, the Celtics waived Fox after that season.
Following his departure from Boston, Fox joined the Los Angeles Lakers, a divisional foe. He stayed with the Lakers for the next seven years. He win three consecutive titles from 2000 to 2002, making him a three-time NBA champion thanks to his stint with the team. When Fox was playing with the Lakers, he averaged 8.7 points per contest.
WHAT IS RICK FOX DOING RIGHT NOW?
The legendary NBA player is into business and acting. The most famous drama series he played in is Greenleaf, which went for six seasons. His character, a reporter who is supposed to investigate issues involving Calvary Fellowship World Ministries, is beautiful.
He ends up falling in love with Grace Greenleaf, a daughter of his subject. But this doesn't stop him from doing his job. Besides acting, he also works as an NBATV studio analyst.