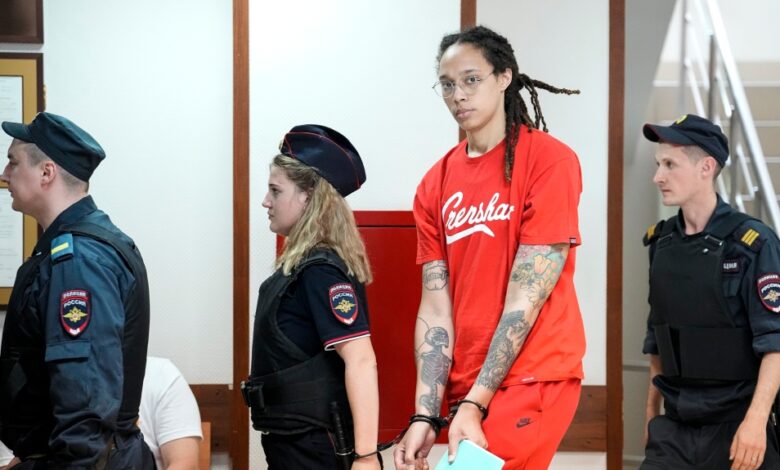 According to sources, the US Administration has made an offer to Russia concerning Britney Grinner's release

Another American detained in Russia is also part of the offer

The WNBA player was detained in Russia in February after she was found with drugs
 For months, the U.S. has taken their time saying anything about her detention in Russia on drug-related allegations.
First, Brittney Griner gave evidence in court, telling the court that during her detention on February 17, appropriate translation, a reading of her rights, contact a lawyer, and coercion by her translator into signing documents she couldn't understand were all denied her.
Her testimony represented a significant departure from her previous approach. The week after, she'll learn if it had any impact. A decision and punishment are anticipated on August 5.
The United States made a significant offer weeks ago for the release of Griner and Paul Whelan.
Whelan is an American the administration believes is being wrongfully detained, as revealed by U.S. Secretary of State Antony Blinken some few hours after Griner's court hearing.
Blinken didn't go into detail, but as he began his briefing, CNN claimed that the US had proposed trading for Viktor Bout, a renowned Russian arms dealer serving a 25-year term in the US. Blinken missed the opportunity to refute the news.
Additionally, Blinken stated that he would speak with the Russian foreign minister quickly and that he would seek the freedom of Griner and Whelan.
The question, "Would the Biden government trade for prisoners?" has been resolved.
Trading somebody like Bout, according to some in the government, would set a risky precedent.
Others had claimed that since there is already a substantial incentive for Americans to be abducted, making a deal to return Griner and Whelan home is the sanest course of action. It was evident from Blinken's speech that the discussion was over.
 His remarks represent a significant change in the message. Russia has recently criticised American claims that Griner was unjustly jailed, suggesting that the U.S. should back off and let Griner's trial proceed.
Why did the administration make an announcement now on a deal that was allegedly offered weeks ago?
According to sources, Bill Richardson, a former American UN ambassador who has been mediating Griner's release, had wanted to visit Russia by this point to try to seal a prospective deal.
But it appears Blinken is making it difficult for Russia to accept an exchange without appearing to have bowed to American demands after saying he will speak to Lavrov personally and that Russia must free Griner and Whelan.
However, Russia claimed on Wednesday that Lavrov was not the recipient of a speaking invitation.
Her family and fans have anticipated the prospect that she will receive the whole 10-year sentence.
The valid deadline, however, has always been when the two nations can come to an agreement that will send her home. That is the greatest "uncertainty" in her situation.
We are aware that Russia has stated that until the WNBA'S star trial is through, it will not talk about a deal. Also, there is a strong sense that Russia has indeed been talking about the deal but is keeping it quiet for now.
If Blinken hasn't even spoken with Lavrov yet, an agreement does not appear to be near. But once more, we are unaware of everything.