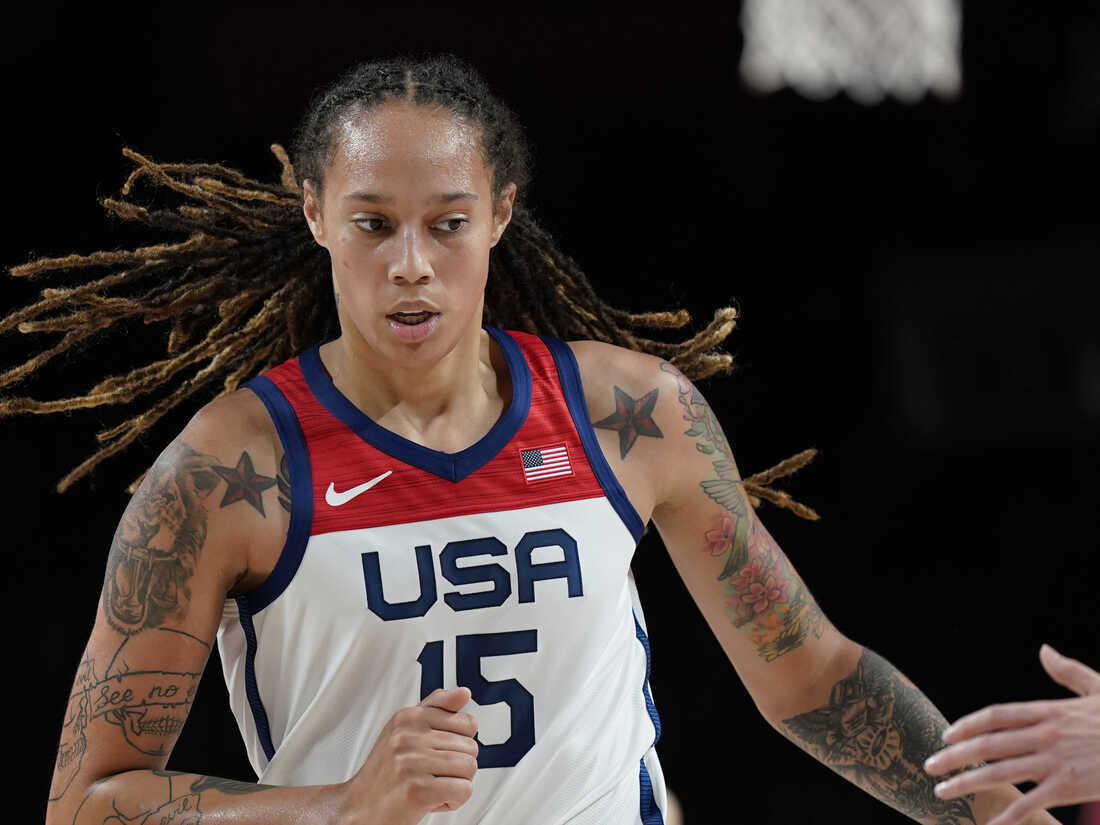 Brittney Griner was arrested on February 17
Russia did not immediately announce her arrest until later
It announced that Brittney Griner was arrested via its propaganda networks
WNBA star Brittney Griner currently jailed in Russia has sparked growing anxiety about an intentional decision by Russia to use her for hostage diplomacy.
This is as the invasion of Ukraine by Russia continues further putting a strain on the Russia-US relationship.
The two countries have not been on good terms for a while now and Griner's detention seems like the perfect moment to settle scores.
Now, pundits argue that Russia is using Griner for hostage diplomacy.
WHY IS BRITTNEY GRINER JAILED IN RUSSIA?
Griner, a two-time Olympic gold medalist, and seven-time WNBA All-Star was jailed in Russia after being arrested at a Moscow airport for reportedly holding a vape pen filled with cannabis oil.
Griner, 31, was arrested on February 17 while travelling in to play for her Russian basketball team during the WNBA offseason.  However, the exact date of her arrest was only made public a few days ago.
Her last recent communication was on February 5, when she shared a photo of herself and her Phoenix Mercury teammates on Instagram.
Griner faces up to ten years in prison for drug smuggling if Russia finds her guilty of the charges.
IS RUSSIA AIMING FOR HOSTAGE DIPLOMACY WITH THE US?
Many of the features of what is known as "hostage diplomacy" are in Griner's case, experts familiar with situations of Americans wrongly detained abroad say.
There has been an increase in the number of American citizens being kidnapped by foreign governments and criminal organisations.
Those familiar with wrongful arrest cases suggest Griner's release might be used as a bargaining chip by Russia in future negotiations.
Family members and WNBA players have kept a low profile in the wake of Griner's arrest in order to protect her prospects of being released. In the meantime, some of her backers are criticising this plan.
Pundits argue that Griner's situation casts aspersions on her detention. Jason Rezanian a writer for Global Opinions at the Washington Post says Griner's arrest in Russia has many Red flags.
He told Al Jazeera that there are many questions as to why Russia never announced her arrest until later when the US sanctioned the Russia over Ukraine invasion.
In addition, Griner was denied counsel access and her arrest was only announced through propaganda networks.
TEXAS CONGRESS WOMAN CALLS FOR GRINER'S RELEASE
As tensions grow, a Texas congresswoman has called on Russia to free Brittney Griner.
During the conflict in Ukraine, Vladimir Putin could use the US basketball star as a pawn.
The dilemma arises as the United States imposes sanctions on Russia following Putin's decision to invade Ukraine last month.
"We know that there were some issues dealing with vape cartridges and other items but let me be very clear," said Sheila Jackson Lee, Texas Congress Woman who represents Griner's hometown of Houston.
According to Lee, the detention of Griner was affected by Russia's actions in Ukraine. She says that Putin disregarded sovereign nations in his entire leadership.
"Anyone that is killing and attacking and destroying Ukraine, a neighbouring country that is not bothering them, has no right to hold Ms. Griner. Period."
WHAT IS THE US DOING ABOUT BRITTNEY GRINER'S RELEASE?
Griner's detention comes at a time when Russia and the West are in disagreement over the war in Ukraine, raising fears that her fate would be linked to it.
In March, a former top Pentagon official told Yahoo Sports that she was concerned that Russia will see Griner as a "high-profile captive" who can be used as a bargaining tool.
"If we want her out of jail, Russia is going to have some terms," said Evelyn Farkas.
Farkas served as the US deputy assistant secretary of defence for Russia and Ukraine from 2012 to 2015.
"It could be a prisoner swap. They also could use it as an implicit threat or blackmail to get us to do something or not do something. Either way, they find it useful."
The WNBA released a statement stating the Griner has their full support. WNBA said its main priority is her swift and safe return to the United States.
During the offseason, Griner, like many of her fellow WNBA players, competes in Russia.
Since 2015, she has been a member of UMMC Ekaterinburg, where she has helped the Russian team win three domestic titles and three Euro League Women crowns in 2016, 2018, 2019, and 2021.
Her annual pay of $1 million with Ekaterinburg is significantly higher than her WNBA salary of $228,000 per year.