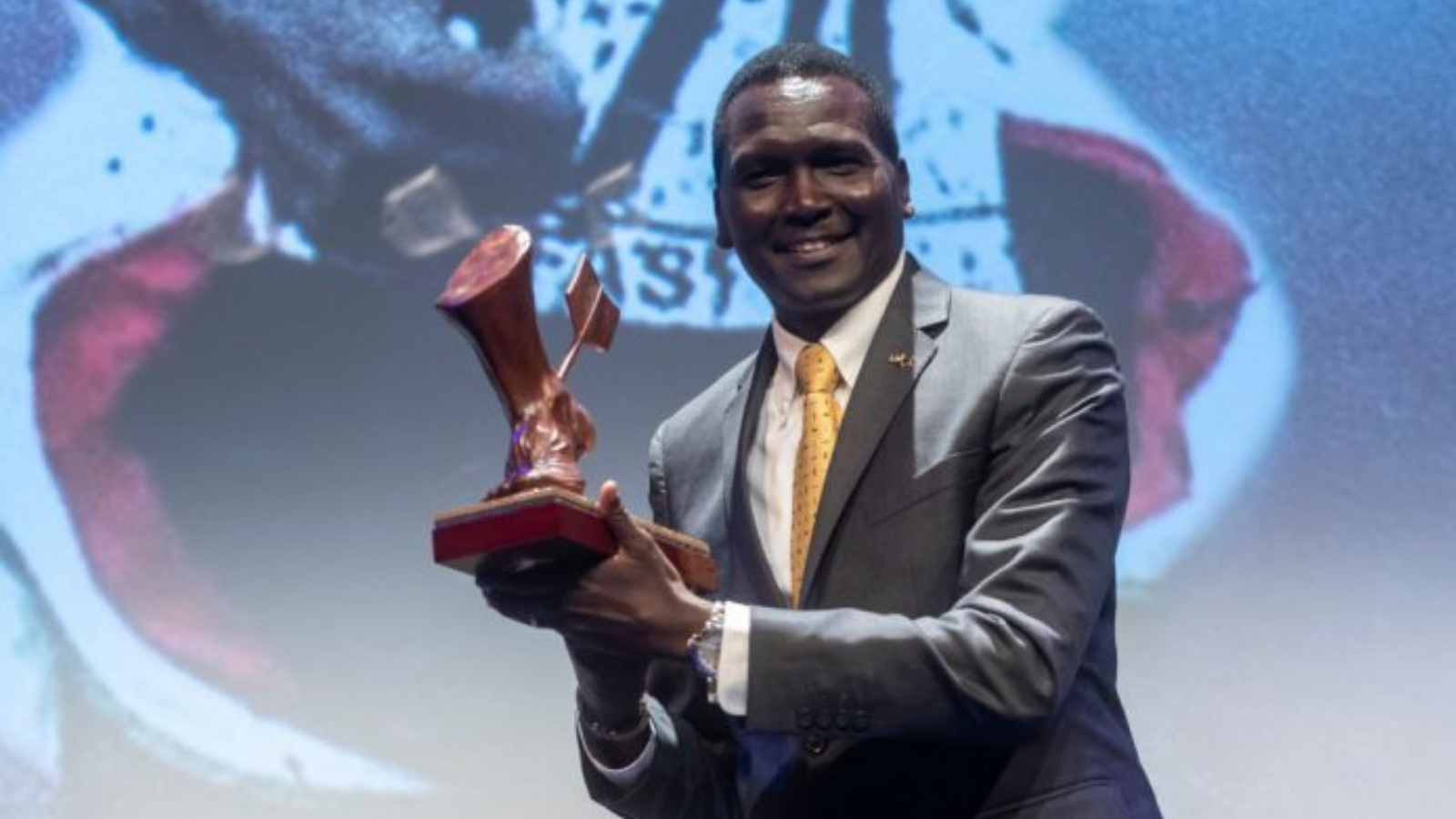 Paul Tergat net worth is estimated at $3 million     
He grew up in Baringo
He understands how hunger affects children in the arid areas
In the 90s and early 2000s, one man dominated long-distance running and birthed today's popular question on Paul Tergat net worth estimated at $3 million. Now retired, the former Kenyan distance runner left an indelible mark of history in Kenyan athletics.
He was the first Kenyan to set a world record with a performance of 2:04:55 in 2003. Tergat prides himself on inspiring dozens of younger generations which is why his legacy as the most thorough athlete towers so high.
Throughout his career, he just focused on marathons and established multiple world records. Before retiring, he won numerous championships in road runs, cross country, and long-distance track events.
PAUL TERGAT BIOGRAPHY
| | |
| --- | --- |
| Full Name | Paul Kibii Tergat |
| Place of Birth | Baringo |
| Date of Birth | June 17, 1969 |
| Nationality | Kenyan |
| Age | 53 |
| Occupation | Military |
| Source of Wealth | Athletics |
| Marital Status | Married |
EARLY LIFE
The marathon legend's childhood was a far cry from today multi-million Paul Tergat net worth.  He is one of 17 siblings. His father was polygamous and his [Tergat's] mother Esther Kipkuna Tergat was the third wife.
Life wasn't easy when growing up as he grew up in the arid areas of Baringo, in Kenya's Rift Valley. He once wrote in the Christian Science Monitor, that life was an uphill struggle in Baringo for most kids who grew up here. The days of starvation are unforgettable, but his parents gave him the gift of education, which gave him hope.
His father was a government employee who understood the value of education. He studied at Kapkawa Boys High School after attending Riwo Primary School. Tergat discovered his potential after leaving high school.
It is a unique case, given that most athletes of his repute discovered their talent while in school.
CAREER
In 1990, Tergat joined Kenya Air Force after completing his secondary education. He first pursued his deep passion for running while serving in the Air Force; he told the Chicago Tribune.
The 53-year-old trained alongside elite runners in the Air Force. He was inspired to work out and eat with them. Even though he utterly failed in his initial races, he came to the conclusion that there was no difference between him and those who won the races.
His first Kenyan cross-country title came in 1992. Following his victory, he embarked on working with Italian trainer Gabriele Rosa.
Before long, he was already a top-tier runner, and he credits his determination to carving Paul Tergat net worth legacy. From 1995 to 1999, he won five consecutive IAAF World Cross Country Championships crowns. He claimed that he always enjoyed cross country the most.
His winning time of 59:06 set a new course record and personal best at the Lisbon Half Marathon in 2000. In 2005, he triumphed once more, finishing in 59:10. Among Tergat's accomplishments are his five victories in the traditional Saint Silvester Road Race and the premier street racing competition in Latin America.
He set the current 15 km record in 1995 and still holds it. He also achieved celebrity status in Brazil as a result of his accomplishments in the Saint Silvester race. With his Ethiopian archrival Haile Gebrselassie, he had a heated rivalry that went on for years.
Gebrselassie narrowly defeated him in the 10,000 m Olympic finals of the 1996 Atlanta Olympics and the 2000 Sydney Olympics. In the 10,000-meter event at the 1997 and 1999 World Championships in Athletics, Tergat came in second place to Gebrselassie. In the 1995 edition of the same race, Tergat came in third place to Gebrselassie and Moroccan Khalid Skah.
On the track, Tergat set a new world record for the 10,000 metres on August 22, 1997, in Brussels, clocking a time of 26:27.85. The retired Ethiopia marathoner would later break this record in 1998.
PERSONAL LIFE
He is a father and a husband. Tergat and his wife Monica have been together for 13 years; they have three kids. Monica was instrumental in his athletics career and so much to the $3 million Paul Tergat net worth.
Besides running, he was appointed a UN World Food Programme (WFP) Ambassador Against Hunger in January 2004. The UN saw him as the best fit for this, given his hardship-ridden childhood in Baringo.
In 2005, Tergat established the Paul Tergat Foundation with the intent to support underprivileged Kenyan athletes. He also owns Fine Touch Communications, a sports marketing and public relations firm that collaborates with Safaricom to organise Kenya's annual Sportsman of the Year Awards.
In addition, he owns a hotel in Kabarnet and conducts an import-export business.
FAQs
What is Paul Tergat's rank in the military?
He is a captain based at Moi Airbase in Nairobi
Did Paul Tergat grow up in Rift Valley?
He grew up in Baringo, at the heart of Kenya's Rift Valley.