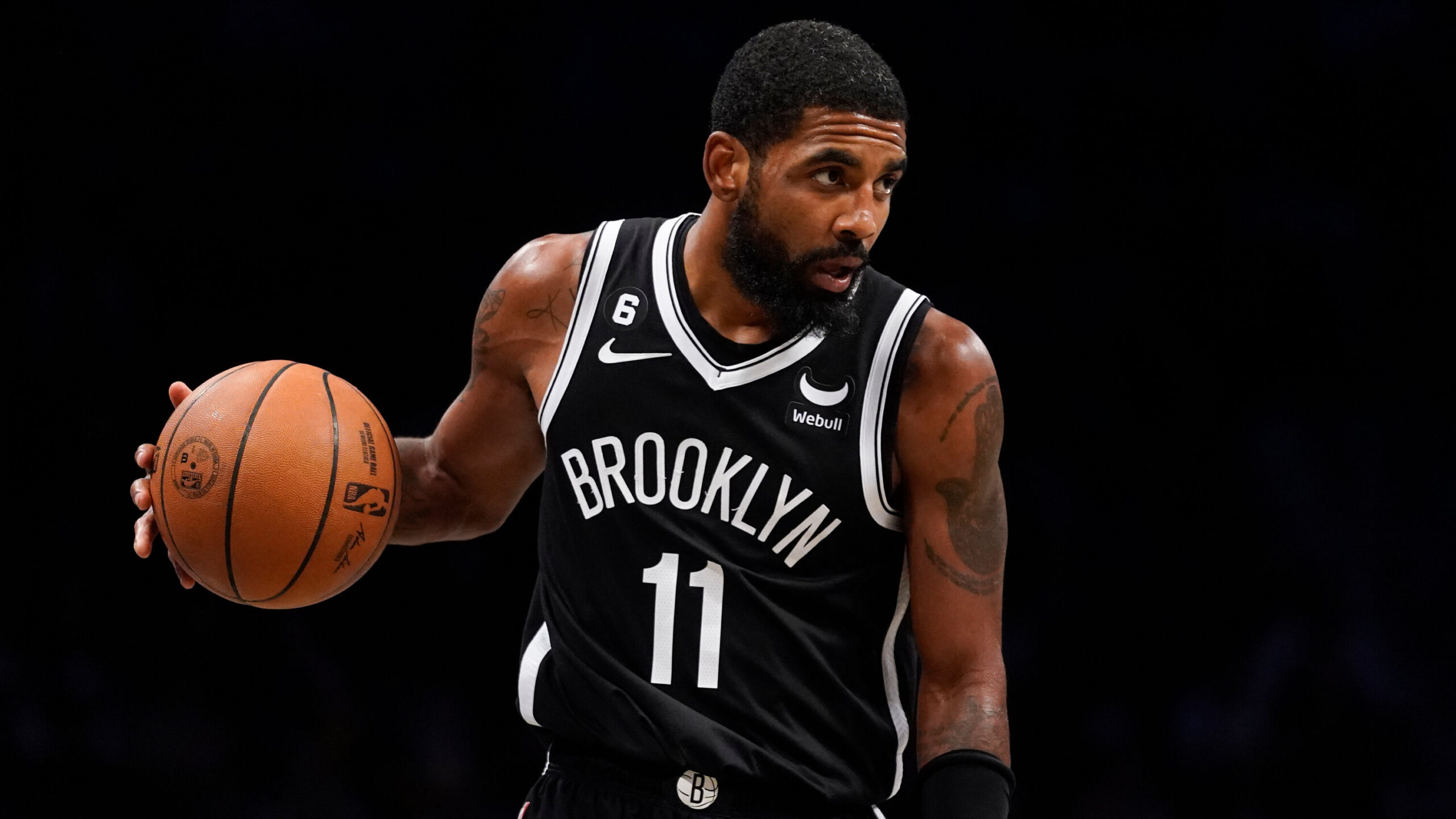 The Brooklyn Nets defeated the Memphis Grizzlies 127-115
Irving sat out of eight games without pay following suspension by the club
He took a hit over his support of an anti-Semitic film
The Brooklyn Nets defeated the Memphis Grizzlies 127-115 on Sunday thanks in part to Kyrie Irving, who played in his first game following a suspension imposed by the team.
Irving sat out of eight games without pay following suspension by the club over anti-Semitic links. In the second half of the game, he scored 20 of his 26 points, and he finished with 14 points.
To improve to an 8-9 record, the Nets pulled away in the fourth quarter. The defending champion Golden State Warriors are 8-9 after picking up their first road victory of the year, defeating the Houston Rockets 127-120.
Earlier, there were fears that following his blatant support for an anti-Semitic film, Irving could end his NBA career at Brooklyn Nets. He had been suspended without pay despite coming clean that he didn't aim to offend anyone's religious convictions with his posts on Twitter.
He added that he doesn't deserve the "anti-Semitic" label on him. Irving expressed his support for an anti-Semitic film and book last week Thursday on his social media pages. According to a previous Rolling Stone article, Irving tweeted a link to the Amazon website for the film "Hebrews to Negroes: Wake Up Black America."
The film is packed with anti-Semitic tropes. This movie was released in 2018 based on a book of the same name published in 2015. Joe Tsai, the Brooklyn Nets owner, earlier criticized Irving for his behaviour.
He was suspended after failing to apologize for his remarks on Twitter. Irving was repeatedly asked if he would apologize during a press conference last Thursday, but he chose not to.
In contrast, he implied that he didn't need to apologise because he didn't make the documentary he was endorsing. When asked whether he held any antisemitic views, he responded by saying that he couldn't be anti-Semitic since he understood where he was coming from.
In a statement, Brooklyn Nets stated that they were dismayed by his behaviour, and the only recourse was to suspend the NBA player without pay. His club said that its efforts to work with him have been futile.
The Nets have tried to make him understand the weight of his actions, but he could care less about it all.
"Over the last several days, we have made repeated attempts to work with Kyrie Irving to help him understand the harm and danger of his words and actions, which began with him publicising a film containing deeply disturbing antisemitic hate.
"We believed that taking the path of education in this challenging situation would be the right one and thought that we had made progress with our joint commitment to eradicating hate and intolerance," Nets statement read.
Meanwhile, Stephen Curry had a season-best 15 assists, and Klay Thompson had a season-high 41 points. The Los Angeles Lakers defeated the San Antonio Spurs 123-92 thanks to 30 points and 18 rebounds from Anthony Davis.
The Lakers, who are at 5-10, had a 95-67 lead after three quarters and coasted to victory, their third straight victory this season. Following Cameron Payne's team-high 21 points as the Phoenix Suns defeated the New York Knicks 116-95, only the Utah Jazz have a better record than the Suns in the Western Conference.
Payne added nine assists and seven rebounds as Phoenix moved to 10-6 while filling in for injured All-Star point guard Chris Paul.