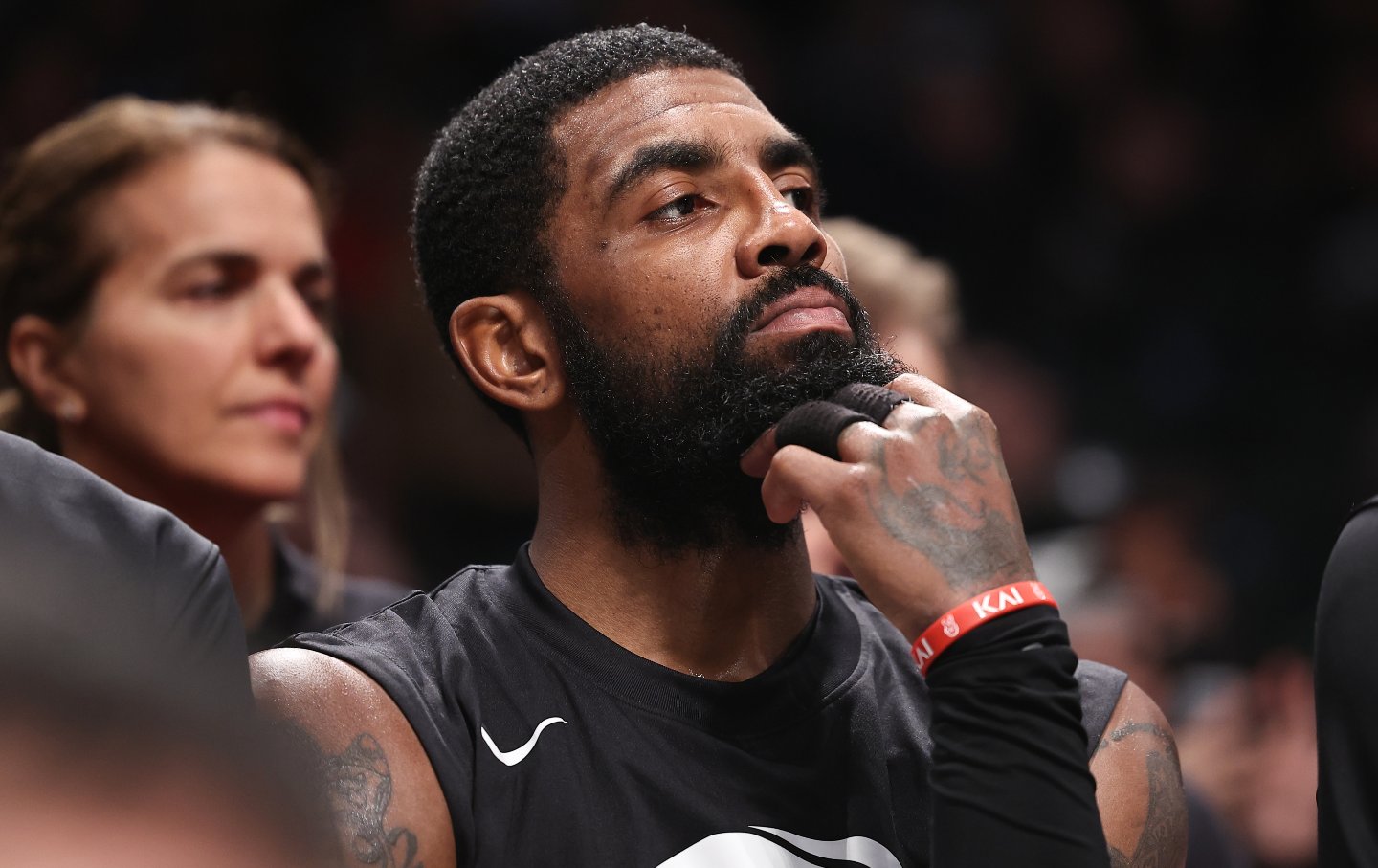 Kyrie Irving could be staring at the end of his NBA career
Brooklyn Nets suspended him without pay
He refused to apologize over an anti-Semitic movie he drummed support for on his Twitter page
Following his blatant support for an anti-Semitic film, Kyrie Irving could be staring at the end of his NBA career at Brooklyn Nets after suspension.
He remains suspended without pay despite coming clean that he didn't aim to offend anyone's religious convictions with his posts on Twitter. He added that he doesn't deserve the "anti-Semitic" label on him.
Irving expressed his support for an anti-Semitic film and book last week Thursday on his social media pages. According to a previous Rolling Stone article, Irving tweeted a link to the Amazon website for the film "Hebrews to Negroes: Wake Up Black America."
The film is packed with anti-Semitic tropes. This movie was released in 2018 based on a book of the same name published in 2015. Joe Tsai, the Brooklyn Nets owner, earlier criticized Irving for his behavior.
He was suspended after failing to apologize for his remarks on Twitter. Irving was repeatedly asked if he would apologize during a press conference last Thursday, but he chose not to.
In contrast, he implied that he didn't need to apologise because he didn't make the documentary he was endorsing. When asked whether he held any antisemitic views, he responded by saying that he couldn't be anti-Semitic since he understood where he was coming from.
In a statement, Brooklyn Nets said they were dismayed by his behaviour, and the only recourse was to suspend the NBA player without pay. His club said that its efforts to work with him have been futile.
The Nets have tried to make him understand the weight of his actions, but he could care less about it all.
"Over the last several days, we have made repeated attempts to work with Kyrie Irving to help him understand the harm and danger of his words and actions, which began with him publicising a film containing deeply disturbing antisemitic hate.
"We believed that taking the path of education in this challenging situation would be the right one and thought that we had made progress with our joint commitment to eradicating hate and intolerance," Brooklyn Nets in a statement said.
His failure to publicly set the record straight that he does not hold any anti-Semitic beliefs left Nets with no choice. The club felt disheartened by his failure to denounce his antisemitism even with an opportunity to do so.
This show only proved that he is riding against the values of the club and building up undesirable conduct toward the whole team. Thus, the Nets see him unfit to be linked to him.
Irving has previously missed games for the Nets due to off-court issues. He missed a significant part of the season due to his unvaccinated status.
If Irving's skills were evaluated separately, no NBA team would turn down the chance to sign him. However, NBA executives spoke to The Athletic anonymously about Irving's most recent incident, with several expressing concern that it would spell the end for the basketball star.