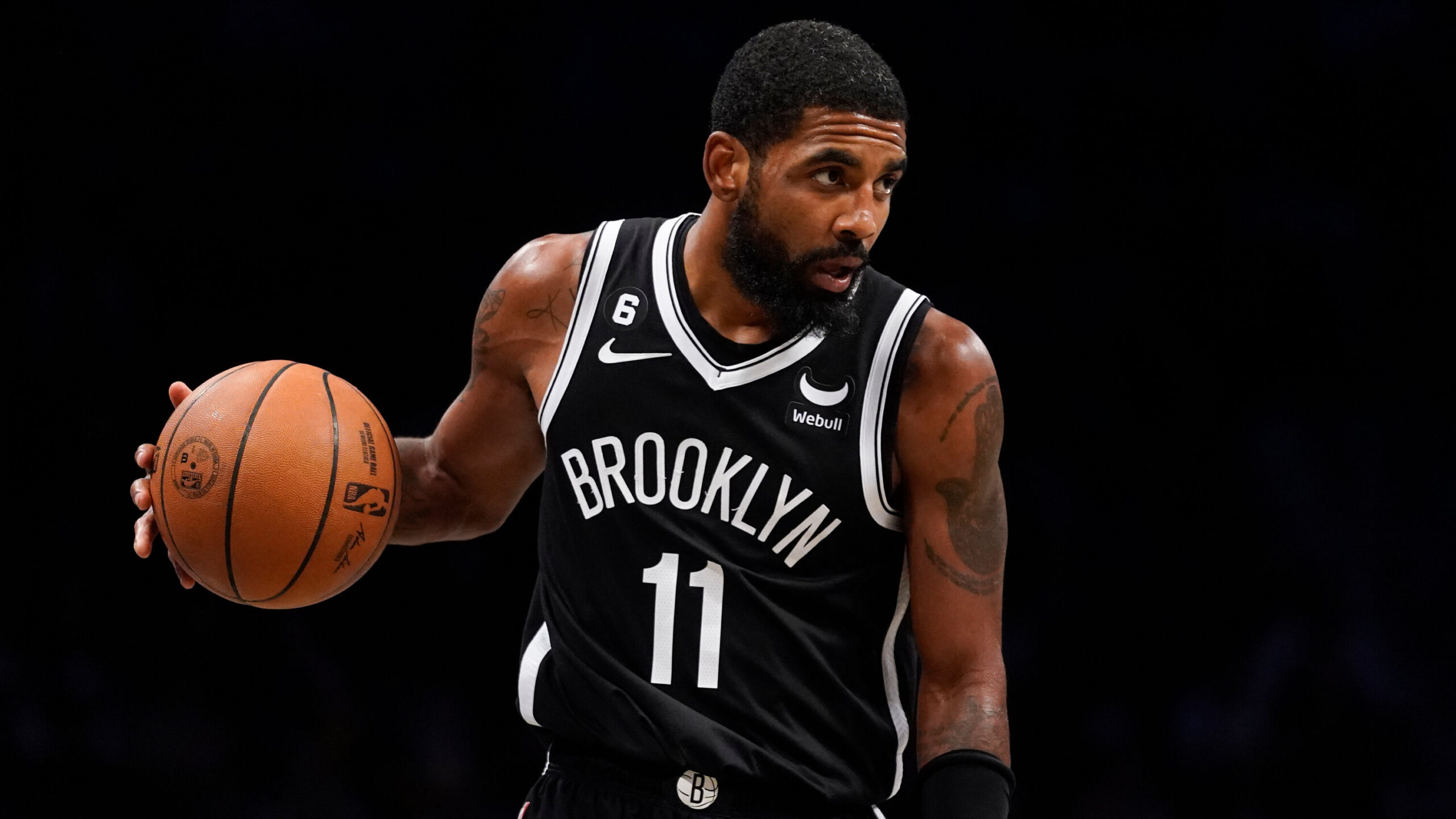 Irving expressed his support for an anti-Semitic film and book last week Thursday
He tweeted a link to Amazon website for the film "Hebrews to Negroes: Wake Up Black America"
He now says that he loves all religions
Brooklyn Nets guard Kyrie Irving has eaten a humble pie following criticism by the club's owner Joe Tsai over a barrage of anti-Semitic comments on his social media pages.
Irving now says that he love all religions. He explained that he didn't aim to offend anyone's religious convictions. He added that he doesn't deserve the "anti-Semitic" label on him.
Irving expressed his support for an anti-Semitic film and book last week Thursday on his social media pages. According to a previous Rolling Stone article, Irving tweeted on Thursday a link to the Amazon website for the film "Hebrews to Negroes: Wake Up Black America."
The film is packed with anti-Semitic tropes. This movie was released in 2018 based on a book of the same name published in 2015.
Tsai thereafter expressed his disappointment at Irving's decision to draw attention to the films that he claimed was "full of anti-Semitic falsehoods."
In a statement, Tsai said that he is hurt by the Brooklyn point guard's comments.
"I want to sit down and make sure he understands this is hurtful to all of us, and as a man of faith, it is wrong to promote hate based on race, ethnicity or religion. This is bigger than basketball," BBC Sports reports.
The club condemned the promotion of any type of hate speech towards anyone or any religion. Also, the NBA declared hate speech of any type is abhorrent and opposed to the league's values of respect, equality, and inclusion.
It believes that every NBA player has a role to play in making sure that such words or ideas, including anti-Semitic ones, are challenged and refuted. The league said it would continue working with all members of the NBA community to ensure that everyone understands the impact of their words and actions.
Irving was unavailable for the Nets for the 2021 season because he refused to get vaccinated against Covid-19. He refuted reports by a certain reporter that he was advancing an agenda from the film.
He clearly stated that he does not want people to perceive him as an individual promoting hate for some religions.
"Please stop calling it a promotion. I put it out there, just like you put things out there. You put things out there for a living, right? Don't dehumanise me up here," he pleaded.
Steve Nash, the Nets' head coach, claimed the organisation had spoken to Irving about the situation before the Nets' loss to the Indiana Pacers on Saturday night.
Nash said he believes that everyone reflects on the ideals of inclusivity and equality, and that they subsequently oppose hate speech.
Irving's post comes after American rapper Ye, formerly known as Kanye West issued antisemitic remarks in the past weeks. Since then, Ye's relationships with Adidas, Gap, Foot Locker, and other companies have soured, costing him his billionaire status.
Adidas' action on Tuesday was praised by the Anti-Defamation League, StopAntisemistism, and the International Legal Forum.