Triple H biography and net worth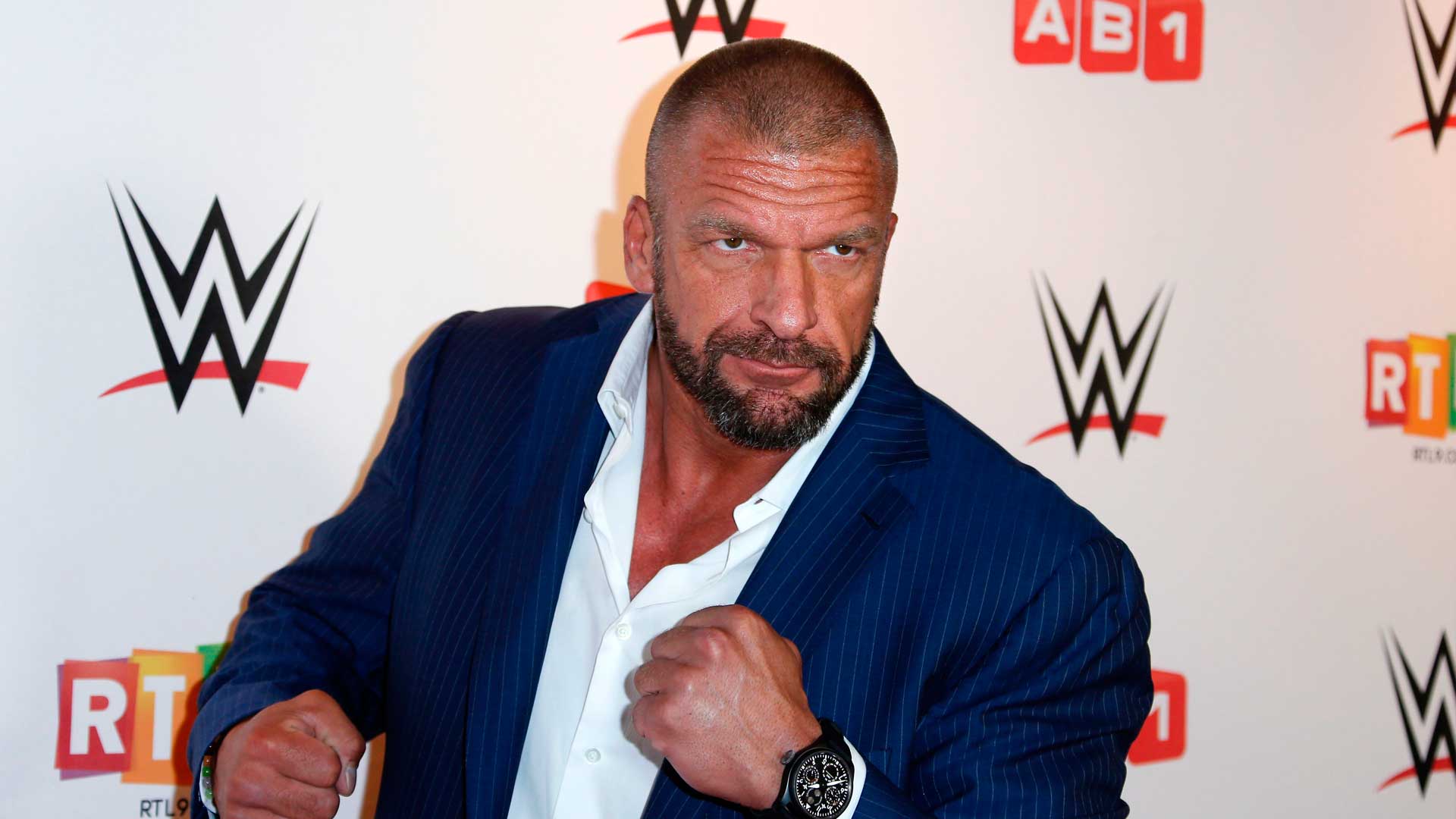 Triple H is one of the greatest wrestlers of all time. He is also an actor and a business executive. 

He is the current Chief Operating Officer and Executive Vice President of Talents and Live Events. 

Triple H is married to Stephanie McMahon, and the couple has three daughters. He has a net worth of $150 million. 
Triple H is a former professional wrestler and the current executive vice president for Talent Relations for World Wrestling Entertainment (WWE). He is also the chief content officer and head of creative at WWE. 
Triple H is undoubtedly one of the greatest professional wrestlers of all time. The American international has been a wrestler from 1992 up to 2022. He has won several titles, including five Intercontinental Championships. 
Later in his career, the legendary wrestler gained notability for his behind-the-scenes work at WWE. He played a huge role in the creation of NXT. 
Apart from wrestling, Triple H is also a businessman and an actor. He has featured in several films, including Relative Strangers, Inside Out and The Chaperone.
Triple H Biography 
Full Name                                                Paul Michael Levesque 
Date of Birth                                           July 27, 1969
Age                                                            53
Place of Birth                                          Nashua, New Hampshire, U.S.
Nationality                                             American 
Billed Height                                          6 ft 4 in (193 cm)
Billed Weight                                         255 lb (116 kg)      
Marital Status                                        Married 
Occupation                                             Business executive, professional wrestler, actor
Early Life 
Paul Michael Levesque, popularly known as Triple H, was born in Nashua, New Hampshire, on July 27, 1969. He attended Nashua South High School. 
While growing up, Triple H played basketball and baseball. He entered bodybuilding competitions at 14 because he wanted to look like the professional wrestlers on television. 
Triple H graduated from high school in 1987 and won the 1998 Mr Teenage New Hampshire competition at 19. He then began working as a gym manager in Nashua, where he met Ted Arcidi, who WWE employed. 
Triple H persuaded Ted several times to introduce him to former wrestler Killer Kowalski, who had a professional wrestling school. Eventually, Ted connected Triple H to Killer Kowalski, and the future professional wrestler joined Kowalski's wrestling school. 
Wrestling Career 
Triple H made his debut as a professional wrestler in International Wrestling Federation (IWF) on March 24, 1992. He won his first match, which was against Tony Roy. Triple H used the nickname Terra Ryzing. 
The future wrestling superstar won his first title, IWF Heavyweight Championship, in July 1992 after defeating Mad Dog Richard. 
Triple H signed a one-year contract with World Championship Wrestling (WCW) in early 1994. He began using his finishing manoeuvre, the Pedigree, during his time at WCW. 
The legendary wrestler first worked with Vince McMahon in January 1995 when he joined World Wrestling Federation/Entertainment (WWF/E). 
Triple H won the King of the Ring tournament in 1997 after not winning the title in 1996 as planned. He won his first WWF Championship the night after SummerSlam and later won the title twice over the next few months.
The 53-year-old solidified himself as a heel in 2001 and won several World Championships during the Attitude Era. Triple H won the Royal Rumble match in 2002 and became the Undisputed WWF Champion after defeating Chris Jericho at Wrestlemania XVIII. 
During a tag team match in 2006, Triple H was injured and stretchered out. He returned to the ring in 2007 at SummerSlam, defeating Booker T. 
One month after WrestleMania XXVI, Triple H suffered injuries while fighting Sheamus at Extreme Rules. He returned in 2011 and continued his feud with Sheamus. 
After SummerSlam in 2013, Triple H created the Authority alongside Kane, Randy Orton and the Shield. The group went on to dominate WWE for the next three years. 
Triple H became a producer and creative head for NXT in 2016. He was in charge of running the shows and PPVs. During that time, he also began part-time feuds with other wrestlers. 
He took some time off wrestling in 2018 after suffering an injury. He returned the following year and continued feuding with other wrestlers, including Randy Orton, John Cena and the Undertaker. 
Triple H announced his retirement from professional wrestling on March 25, 2022, due to a heart condition. On April 3, the legendary wrestler introduced the second night of Wrestlemania 38 as the COO of WWE. He left his wrestling boots and microphone in the ring to signify official in-ring retirement. 
Personal Life 
Triple H married Stephanie McMahon in New York on October 25, 2003. The couple has three daughters.
Triple H is a supporter of West Ham United. He is also an avid fan of the English rock band Motorhead. One of his closest friends is NFL quarterback Ben Roethlisberger. 
The legendary wrestler has viral pneumonia and inflamed lungs. During an interview with ESPN early this year, Triple H revealed that doctors discovered fluid around his heart and lungs. 
FAQs
What is Triple H's net worth?
$150 million. 
What is Triple H's salary at WWE?
$2.9 million. 
Where is Triple H's residence? 
Weston, Connecticut, US.