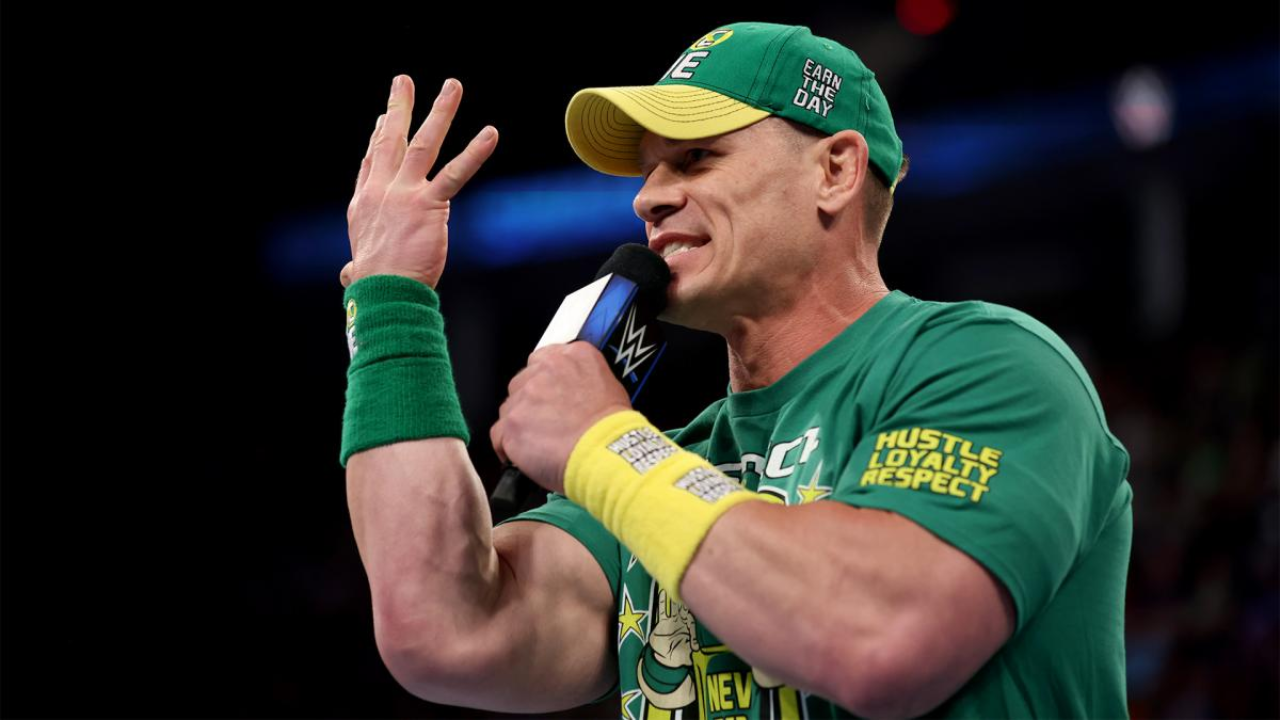 John Cena is one of the best wrestlers the world has ever seen. The former world champion was the face of WWE for over a decade. 

John Cena has the most world championship reigns as Ric Flair. He has won the WWE Championship 13 times. 

Apart from being a wrestler, John Cena is also an author, actor and bodybuilder. 
John Cena is undoubtedly one of the greatest professional wrestlers of all time. John Cena outside the ring is an actor, former rapper and bodybuilder. 
Cena was the face of WWE for more than a decade. The American star has won the WWE Championship 13 times, a record for the title. 
He has also won the WWE United States Championship five times, Royal Rumble twice, World Tag Team Championship four times and Money in the Bank title once. 
John Cena is tied with Ric Flair for the most world championship reigns in professional wrestling.
The legendary wrestler is one of the most loved wrestlers of all time. John Cena's professional wrestling career was received positively by fans due to his character and promotional skills.
John Cena outside the ring is also an amazing person. There are plenty of things that the 47-year-old does outside the ring that people rarely talk about. 
This article will look at five things you need to know about John Cena outside the ring. 
1. He Is A Married Person 
John Cena is one of the celebrities who try to put their personal life private. He has said several times that he does not want to have children while he is still focusing on his career. 
The former WWE champion married Elizabeth Huberdeau on July 11, 2009. However, the two separated three years later after Cena filed for a divorce. 
The relationship between John Cena and fellow wrestler Nikki Bella was familiar to many people. Cena proposed to Nikki at Wrestlemania 33 on April 2, 2017. However, the relationship ended in April 2018, when they were scheduled to marry the following month. 
Well, many wrestling fans do not know that John Cena is currently married. The 47-year-old has been married to Shay Shariatzadeh for some time now. 
2. He Is An Author 
John Cena outside the ring is an author. He has written several children's books which have been appealing to the audience over the years. 
The former wrestler has also written a book for older readers. The book is filled with advice-style quotes and positive affirmations. 
John Cena likes sharing advice with people, and that's something he regularly does on his Twitter account. 
3. John Cena Supports Numerous Sports Seams
John Cena is a sports lover. He supports several sports teams from his hometown area, such as the Boston Red Sox, Boston Bruins and Bolton Celtics. 
The WWE superstar is a big fan of English Premier League club Tottenham Hotspur FC.
He is also a fan of video games. John Cena loves Metroid and even requested a new 2D game after doing an advert for Nintendo. 
4. John Cena Follows Many People On Social Media
The majority of celebrities prefer to follow a few people they know on social media. However, John Cena follows tons of people whom he doesn't even know in person. 
The professional wrestler said he follows many people so as to expand his mind. He explained that he learns about different ideas from the numerous people he follows whenever he scrolls through his feed. 
On Twitter alone, John Cena follows over 422,000 accounts. 
5. He Speaks Mandarin And Also Plays The Piano
Many people know that the legendary WWE superstar is a former rapper. However, a lot of people do not know that John Cena outside the ring knows how to play the piano. 
John Cena puts time into improving his skills at playing the piano. He sometimes even shares videos of himself playing the piano on social media. 
John Cena is a man of many talents, and one of those is speaking different languages. The 47-year-old knows how to speak the Mandarin language. 
He began learning Mandarin Chinese in 2016 and spoke the language at a press conference in China in 2018. Mandarin is considered one of the hardest languages in the world.