Remember Mr. Kennedy? Find out why WWE suddenly fired him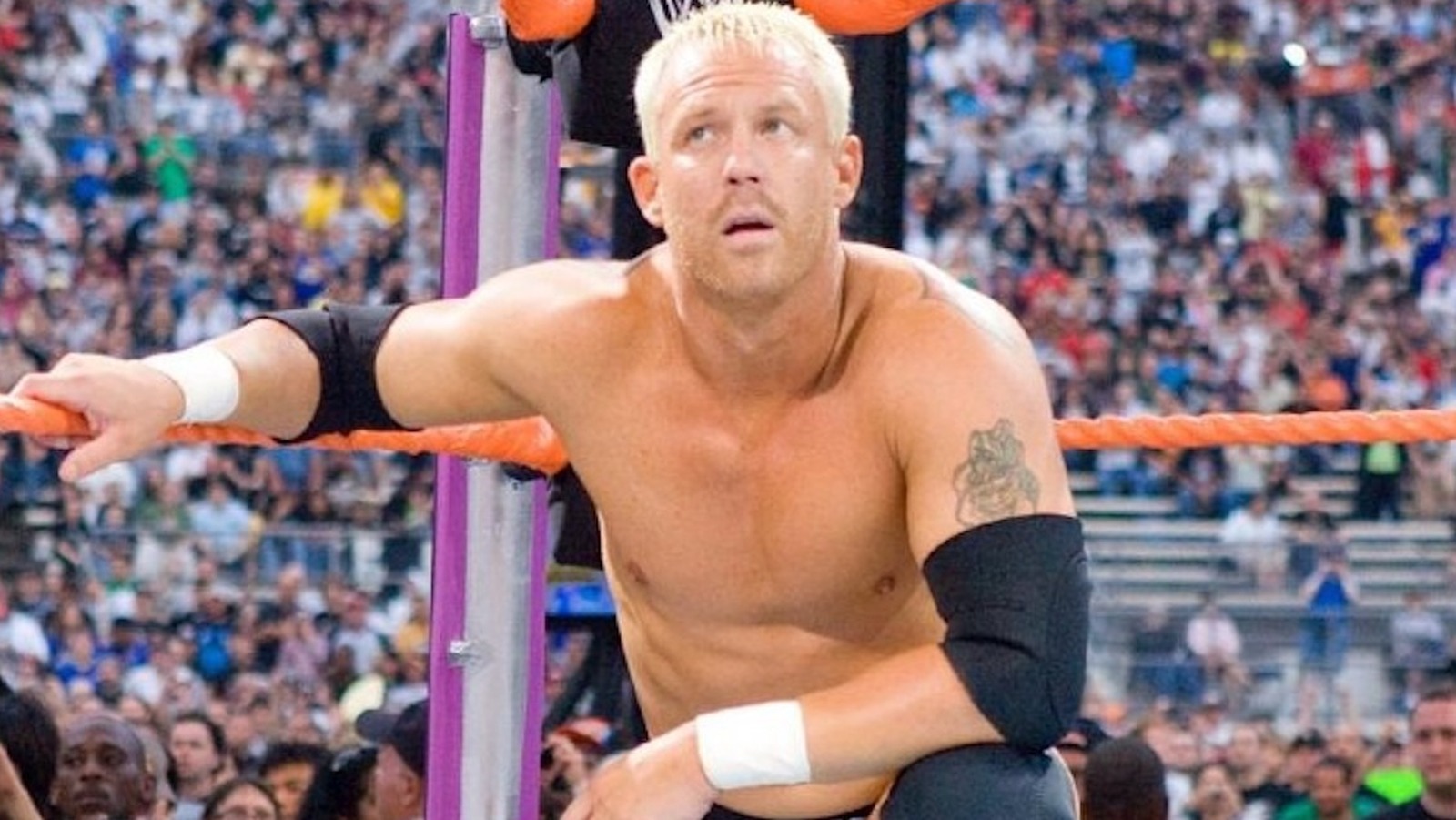 Mr. Kennedy was a big name during his time at WWE. The professional wrestler is a former WWE United States Champion. 

Mr. Kennedy's career at WWE didn't go as planned. WWE sacked the former champion four days after a 10-man tag team match on Monday Night Raw.

Kennedy's sacking came after fellow wrestlers John Cena and Randy Orton complained to Vince McMahon that he had been reckless during their in-ring performance. 
Kenneth Anderson, popularly known as Mr. Kennedy, was one of the best wrestlers during his time at WWE. 
Mr. Kennedy won the WWE United States Championship just a year after making his debut at WWE. He, however, held the title for 42 days before losing it. 
The American professional wrestler later won the 2007 Money in the Bank a title for the promotion's world title at Wrestlemania 23. 
Mr. Kennedy seemed to have a bright future in his career at WWE, and many so him as the next big superstar. WWE even prepared a storyline in which Mr. Kennedy was to be Vince McMahon's illegitimate son.
However, things suddenly went south as Mr. Kennedy and WWE suddenly parted ways. His last WWE match with Randy Orton resulted in his sacking by Vince McMahon. 
Why Did WWE Release Mr. Kennedy From His Contract? 
Mr. Kennedy stayed out of action for ten months after dislocating his shoulder while fighting Shelton Benjamin on August 4, 2008. 
He made a return to the WWE ring on May 25, 2009, during a 10-man tag team match on Monday Night Raw. Unfortunately, that was Mr. Kennedy's last appearance in a WWE ring as the company fired him four days later.   
Vince McMahon's company decided to part ways with Mr. Kennedy because of a botched belly-to-back suplex during the tag team match. Randy Orton raised a complaint to WWE that Mr. Kennedy had been reckless in the ring during their action. 
Mr. Kennedy performed a botched backdrop that caused Randy Orton to land on his head and neck instead of his back. 
Orton was not happy with how reckless Mr. Kennedy was in the ring and argued that the move by Mr. Kennedy could have ended his career. 
Randy Orton also persuaded John Cena to complain to Vince McMahon about Mr. Kennedy's in-ring performance during the tag team match. The complaints from the two WWE superstars made Vince McMahon sack Mr. Kennedy. 
What Did Mr. Kennedy Say After His Sacking? 
Mr. Kennedy was initially not happy with Randy Orton and even accused him of exaggeration. According to the former WWE superstar, Randy's neck never touched the mat, as he claimed. 
"Randy jumped really, really hard. In wrestling, it's give and take. It was a matter of either I drop him on his head or I help him through this. His neck never even touched the mat, which makes me wonder why he even went to the trainer's room to get his neck taped up."
However, Mr. Kennedy later admitted that he did the wrong thing during his in-ring performance with Randy Orton.
He told YouShoot in 2017 that he had made several missteps before, which played a significant role in his sacking. 
What Happened To Mr. Kennedy After Leaving WWE? 
Mr. Kennedy expressed his desire to join Total Nonstop Action Wrestling after WWE released him. The wrestling star wrestled for several independent promotions before joining Total Nonstop Action Wrestling in January 2010. 
Mr. Kennedy made his debut at the promotion on January 17, 2010, under the ring name Mr. Anderson. He won the TNA World Heavyweight Championship for the first time in January 2011 after defeating Jeff Hardy.
However, he lost the title barely a month later during a rematch with Jeff Hardy. 
After feuding with several superstars at Total Nonstop Action Wrestling, Mr. Kennedy was sacked because of failing a drug test in 2016. 
He returned to the independent circuit, where he competed between 2016 and 2019. Mr. Kennedy made his debut at National Wrestling Alliance (NWA) in 2019. 
The legendary wrestler is currently in a contract with Top Rank Boxing as their ring announcer. 
Mr. Kennedy has a wrestling school called The Academy in Minneapolis, Minnesota. He opened the academy in 2016 alongside Shawn Daivari, Arik Cannon, Molly Holly and Ariya Daivari.