Bo Dallas story from WWE to diving into different ventures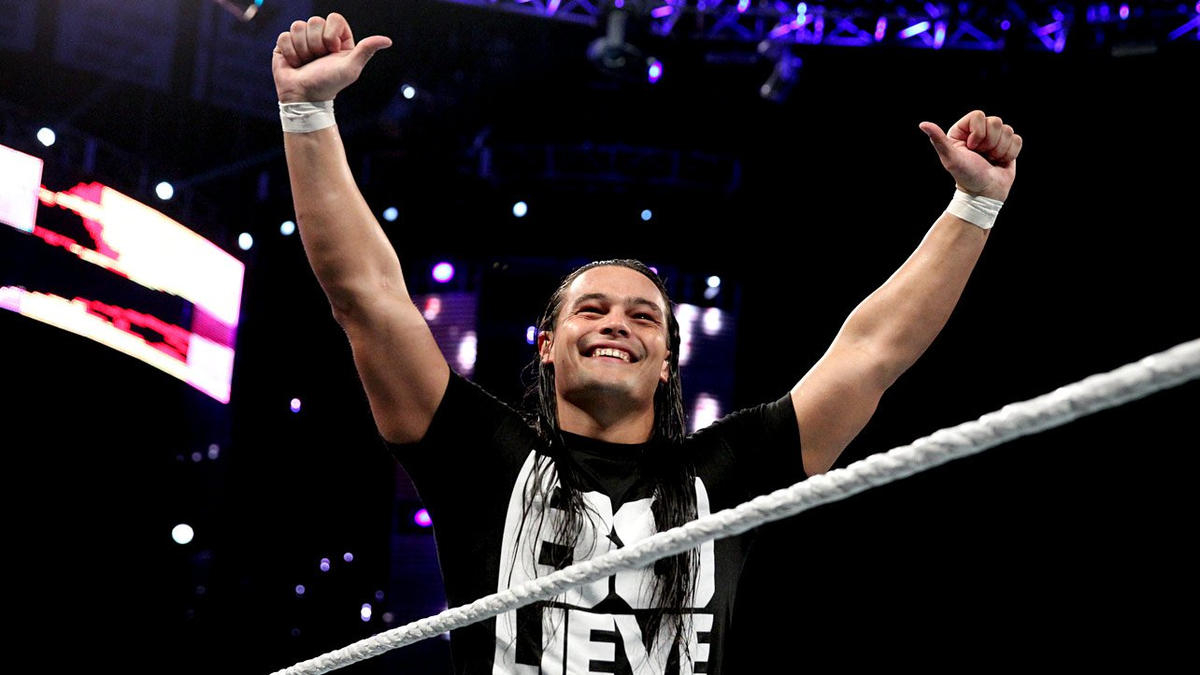 Bo Dallas is a third-generation wrestler; his grandfather, father and uncles were all professional wrestlers. 

Dallas began his wrestling career at FCW, which later changed to NXT in 2012. He is one of NXT's longest reigning champions. 

WWE released Bo Dallas in April 2021. The 33-year-old and his girlfriend, Liv Morgan, own a farm where he spends his time busy. 
Bo Dallas is an American professional wrestler best known for his tenure in WWE. Bo Dallas story with WWE ended on April 15th, 2021, when the promotion released him from his contract. 
The former WWE Raw Tag Team Champion is a third-generation professional wrestler. His grandfather Blackjack Mulligan as well as his father, Mike Rotunda, were professional wrestlers.
Bo Dallas began wrestling during his final two years at Hernando High School. He joined WWE in 2008 and signed a developmental contract which saw him assigned to Florida Championship Wrestling (FCW). 
The third-generation wrestler made his debut as a professional wrestler on November 15, 2008, emerging victorious against Kaleb O'Neal. 
Bo Dallas wrestled in tag team matches for the remaining part of 2008 and early 2009. He won his first ever title, FCW Florida Tag Team Championship, alongside his brother Duke Rotundo in June 2009. 
Dallas moved to singles competition in June 2010 after returning from an injury. He won the FCW Florida Heavyweight Championship on February 3, 2011, but immediately lost the title to Lucky Cannon. 
Bo Dallas and his brother won the FCW Florida Tag Team Championship for the second time on February 2, after defeating Eli Cottonwood and Brad Maddox. The duo won the title for the third time on June 16, then lost it one month later. 
Bo Dallas story continued at NXT, where he made his television debut on June 20, 2012. Dallas was among NXT wrestlers who competed at the newly established NXT Championship. He got eliminated from the tournament in the quarter-finals by Jinder Mahal. 
Bo Dallas was among the eight NXT stars who participated at WWE's Royal Rumble fanfest in January 2013. He won the tournament, thereby earning a spot in the Royal Rumble match. 
Dallas entered Royal Rumble at number 16 and eliminated Wade Barrett, who returned to the ring and eliminated him. His character at NXT began taking a turn after the negative reception from the crowd. 
The third-generation wrestler lost his last NXT match, Win or Go Home, against Sami Zayn. He was sent kicking and screaming out of NXT territory. 
Dallas left NXT as one of its longest-reigning champions. 
Bo Dallas made his official WWE debut on May 2014 after exiting NXT in a memorable manner. He defeated Sin Cara in his first match on the main roster.
Dallas went undefeated in several WWE matches against superstars like Koffi Kingston, Dolph Zigler, The Great Khali and Damien Sandow. 
His first WWE defeat came during a match with R-Truth on a random SmackDown episode. 
Bo Dallas was part of the B-Team that won the Raw Tag Team Championship in June 2017 after defeating Matt Hardy and Bray Wyatt. 
The professional wrestler held the WWE 24/7 title for a short time, then lost it quickly. 
WWE Release 
Bo Dallas made his last WWE appearance alongside Curtis Axel in October 2019. And it was a losing effort against The New Day. 
Dallas suffered a neck injury which prevented him from performing in the ring afterwards. He subsequently asked WWE for some time off, which was granted in January 2020. 
Three months later, WWE released Dallas' tag team partner Curtis Axel. Dallas never made any appearance in the ring until WWE released him on April 15, 2021. 
What Is Bo Dallas Doing Now? 
Bo Dallas story continues after his WWE career. According to sources, Dallas and his girlfriend, Liv Morgan, currently own a farm where he spends his time working.
The former tag team champion and his girlfriend have also started a family real estate business to prepare for their retirement. 
Dallas revealed during a Q&A session that cooking is one of the things he loves doing. He recently launched a cooking show on his YouTube channel.
The 32-year-old American still has plans to return to his professional wrestling career despite focusing on different activities in recent years. It would not be a surprise if Bo Dallas appears in the ring anytime soon.