Roman Reigns love story; Who is he dating?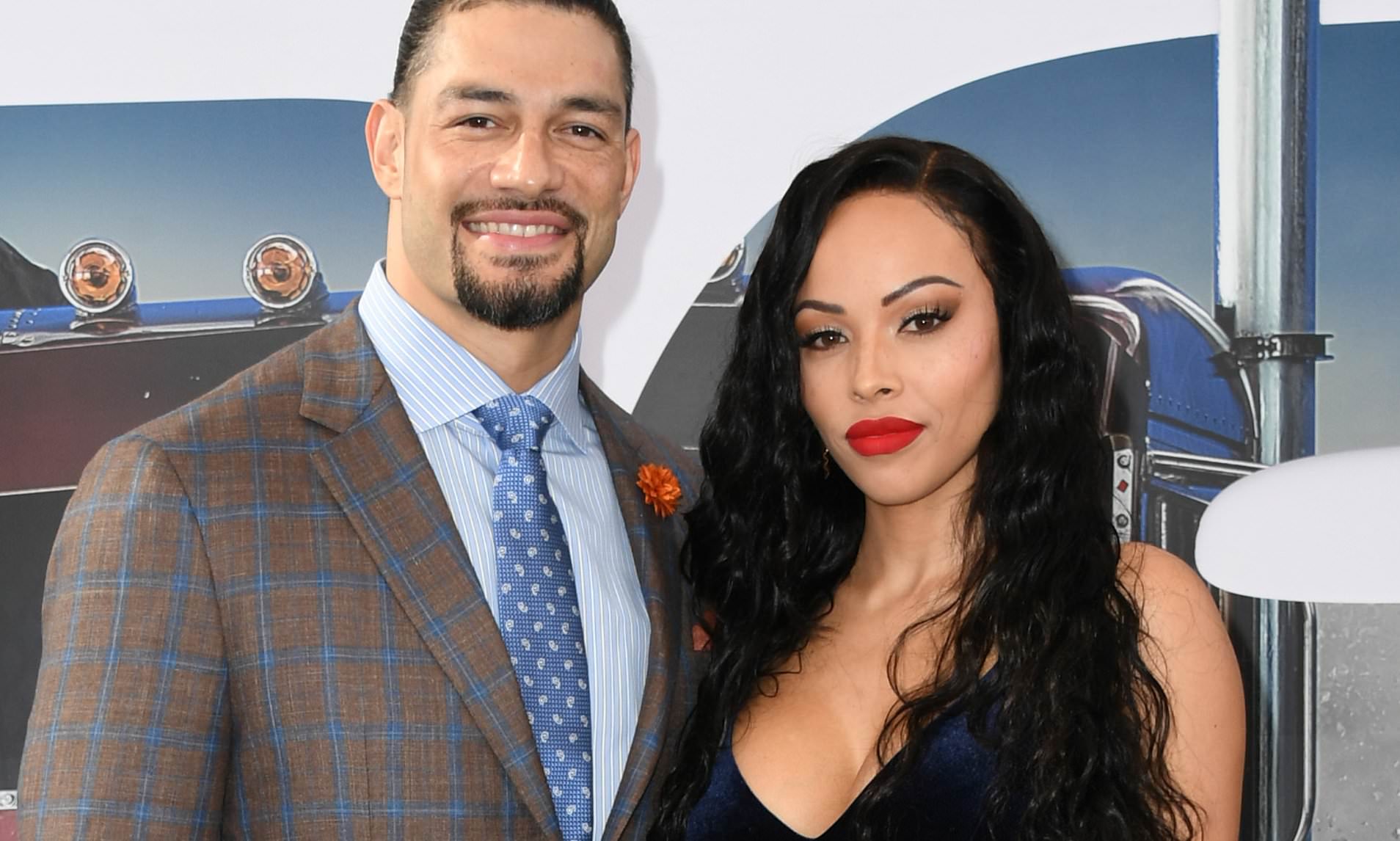 Roman Reigns is undoubtedly one of the best professional wrestlers of his generation. The 37-year-old is the current face of WWE. 

Roman Reigns is married to Galina Becker. The two met in 2006 when they were studying at the Georgia Institute of Technology. 

Galina and Reigns currently have five children. Their first child, Joelle Anoa'i, was born in 2008. And they have two sets of twins born in 2016 and 2020, respectively. 
Roman Reigns love story is a subject of interest to many WWE fans due to his status in the wrestling world. 
Roman Reigns is the current and longest-reigning WWE Universal Champion in his second reign. He is in his fourth reign as the WWE Champion.
The undisputed WWE world champion comes from one of the most prominent wrestling families – the Anoa'i family. Apart from Roman Reigns, the family has produced pro wrestlers such as his father, Sika Anoa'i, Umaga, Rikishi, Jey and Jimmy Uso, and Solo Sikoa. 
Roman, who is a former footballer, is the current face of WWE. The Tribal Chief is one of the most loved wrestlers in WWE now. 
Who is Roman Reigns dating? 
Despite his intimidating character in the ring, Roman Reigns is a family man and one of the best dads. The legendary wrestler puts his family as his top priority. 
Roman Reigns love story goes back to his days in college. The 37-year-old and his lover, Galina Joelle Becker, met in 2006 when they were studying at the Georgia Institute of Technology.
The Tribal Chief got the chance to interact with Galina Becker during his time as a member of Georgia Institute of Technology's football team – the Georgia Tech Yellow Jackets. Becker was a track and field athlete at that time. 
Roman Reigns and his better half have been going strong since 2006 up to now. The couple officially got married in December 2014. 
Galina Becker has shown great support to Roman Reigns' career since they began dating. She stood by Reigns' side when he was seriously sick with leukaemia in 2007. 
The former track and field athlete also showed support to Roman Reigns when he got seriously ill with leukaemia in October 2018. 
Galina Becker's Early Life
Galina Becker was born on March 11, 1987, in Jacksonville, on the south coast of Florida in the United States of America. She is the daughter of Kevin Becker and Mildred Becker. 
Galina, who was born into a family of athletes, has two elder sisters; Molisa Cooper and Undine Becker. The latter was a track athlete at Stanford University. 
Galina Becker was a brilliant hurdler and high jumper during her high school days at Mt. Pleasant, where she trained under coach Steve Nelson. 
She continued with her talent at the Georgia Institute of Technology, where Roman Reigns love story began.
Becker won several regional titles in the long and triple jump events during her days at college. The American won her team's MVP in her freshman, sophomore, and senior years.
Galina Becker's Career 
After graduating from the Georgia Institute of Technology, Galina Becker ventured into a modelling career. She enjoyed success in modelling due to her athletic background. 
Becker did modelling for several years later until she decided to entirely focus on her family. She is now not doing any job as she is busy raising her children. 
The 35-year-old used to be active on social media. However, her pages are nowadays dormant.
What Is Galina Becker's Net Worth? 
Galina Becker has an estimated net worth of $3 million. 
Does Roman Reigns And Galina Becker Have Children?
Roman Reigns and his partner Galina Becker have five children as of 2022. Rumours have it that the birth of their first child, Joelle Anoa'i, resulted in Galina Becker giving up on her athletics career. 
Roman Reigns love story continued after Becker gave birth, and the two got engaged in 2012. Reigns and Becker officially tied the knots on December 14, 2014, and became parents once again afterwards. 
Becker gave birth to her first set of twins in 2016. The couple became parents to another set of twins four years later. The first set of twins were boys, while the gender of the second set is yet to be disclosed to the public by Reigns' family.