Meet Pablo Maffeo: Lionel Messi's toughest opponent on the pitch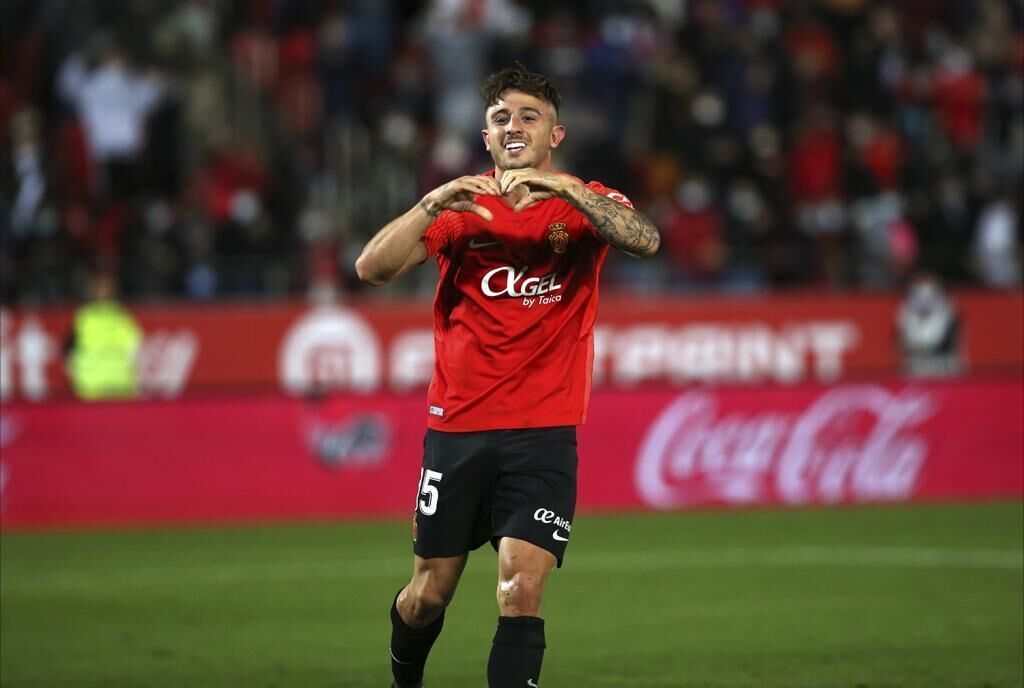 Lionel Messi has locked horns with some of the best defenders in the history of the game. However, he ranks little-known Pablo Maffeo as his toughest opponent. 

Pablo Maffeo was on loan at Girona from Manchester City when he made things difficult for Lionel Messi on the pitch. 

Pablo Maffeo signed a permanent four-year contract with RCD Mallorca on June 29, 2022, after spending last season on loan at the Spanish club. 
Lionel Messi has faced some of the best defenders, such as Sergio Ramos, Pepe, Virgil van Dijk and Giorgio Chiellini. However, Lionel Messi's toughest opponent is little-known Pablo Maffeo.
According to the Argentine forward, he is used to man-marking, and that does not bother him on the pitch. However, the challenge that Pablo Maffeo gave him during his FC Barcelona days was intense. 
Lionel Messi told La Liga on Dazn back in 2018 that Pablo Maffeo is a complicated man-marker who never gave him space on the pitch. 
Messi now plays for Paris Saint-Germain in Ligue One. He joined the Parisians during the 2021 summer transfer window. 
But who is the little-known Pablo Maffeo? Lionel Messi's toughest opponent.
Pablo Maffeo's Biography
Full Name            Pablo Carmine Maffeo Becerra 
Date of Birth       July 12 1997
Age                       25
Place of Birth      Sant Joan Despi, Spain 
Height                 1.75 m (5 ft 8 in)
Nationality          Spanish 
Occupation         Footballer 
Marital Status     Married
Career 
Pablo Maffeo, Lionel Messi's toughest opponent, began playing football at FC Levante Las Planas in 2002. He joined RCD Espanyol's youth setup in 2003, where he developed his football abilities. 
The Spanish international played one game for Espanyol's senior team in 2013, then secured a move to Manchester City. 
He played with Manchester City's reserve team from 2013 up to 2015, when he got promoted to the senior team. Former Manchester City first-team manager Manuel Pellegrini called Pablo Maffeo for a match against Watford City. 
However, the left-back remained an unused substitute in the 2-0 win at home. He was called other times but remained on the bench during matches. 
Pablo Maffeo made his competitive debut for Manchester City in a 1-0 win over FC Steaua Bucuresti in the UEFA Champions League play-off round. 
The Premier League giants, Manchester City, loaned Pablo Maffeo to Girona in 2016 after signing a three-year deal. He made ten appearances in his debut season, impressing Girona, who decided to keep him on loan for another season. 
Pablo Maffeo agreed to a third loan spell at Girona. He faced Lionel Messi during the 2017/18 season and did a superb job marking one of the best players in the world.
Pablo Maffeo signed a five-year contract with VfB Stuttgart on May 14, 2018. However, the deal was made effective on July 1. 
The Spanish international made his debut for the German side on August 26. Pablo played the entire 90 minutes when his side lost 1-0 to FSV Mainz 05 in a Bundesliga fixture played away. 
Maffeo agreed to return to Girona on loan the following season after making eight appearances for his parent club VfB Stuttgart. 
The talented right-back spent the entire 2019-20 season at Girona, making 32 appearances. He then returned to VfB Stuttgart after the end of that season. 
Once again, Pablo Maffeo played another season on loan. VfB Stuttgart loaned the Spanish international to SD Huesca, where he spent the 2020-21 season. 
Pablo made 25 appearances for Huesca during the 2020-21 season. His only competitive goal for the club came against Villareal in a 1-1 draw in the Spanish top division. 
VfB Stuttgart sent the Spanish international on loan to Mallorca for the 2021-22 season. Pablo made 35 appearances for the Spanish side scoring one goal last season. 
His impressive performance convinced Mallorca to make his move permanent at the end of the 2021-22 season. Pablo Maffeo signed a four-year contract with the La Liga club, which plays its home matches at the Visit Mallorca Stadium. 
Maffeo has already proved to be a significant member of the team, making six appearances and scoring one goal this season. 
Pablo Maffeo was a promising talent during his childhood days. He represented Spain as a teenager at the youth levels until 2018, when he made his last appearance for Spain U21 team. 
Since being a senior player, Pablo Maffeo has never received a call to represent the Spanish national team in any competition.