Alpine in dilemma as Oscar Piastri says he will not drive for them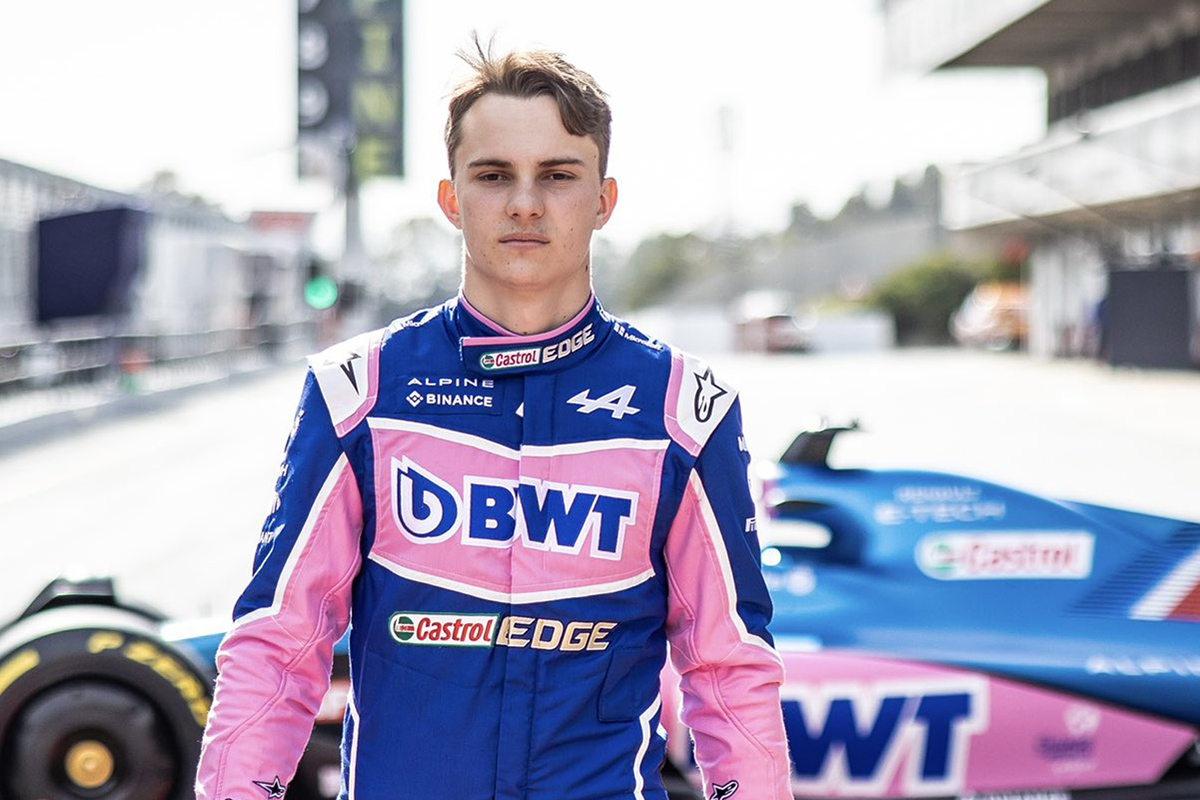 With the departure of Fernando Alonso, Alpine would require his replacement

Oscar Piastri has stated that he will not drive for Alpine next season via social media

However, Alpine has insisted that Piastri is legally obligated to race for the team

Piastri serves as a reserve driver for Alpine as well as McLaren

And has been part of Alpine drivers academy since 2020
The Alpine Formula One team and Oscar Piastri, who will likely replace Fernando Alonso in the coming season, have engaged in a highly public conflict.
The team declared on Tuesday that Piastri would take Alonso's place; however, the Australian driver then issued a statement of his own, claiming he would be racing for Alpine as the dispute moves to the legal system.
When Alonso unexpectedly announced on Monday that he was quitting Alpine to join Aston Martin as Sebastian Vettel's replacement, the French team stated that it completely caught them off guard.
Sebastian Vettel announced last week that he would retire from racing at this season's end.
The Aston Martin driver said he decided to retire to spend time with his family. The German driver has had a stellar career at Formula One, winning four world championships.
After Alonso made it apparent that he would be joining Aston Martin, Alpine moved quickly to state that they would honour their commitment with Piastri, 21, who serves as the team's reserve driver. They announced on Tuesday that he would replace Alonso in 2023.
The Australian, who is rumoured to have been in talks to join McLaren, was conspicuously absent from the statement and did not offer any commentary. A few hours later, he responded and said he had no plans to compete for the Alpine.
 "I understand that, without my agreement, Alpine F1 has released a press release late this afternoon that I am driving for them next year. This is wrong, and I have not signed a contract with Alpine for 2023. I will not be driving for Alpine next year."I have not signed a contract with Alpine for 2023. I will not be driving for Alpine next year."
Alpine Formula 1 team principal Otmar Szafnauer on the other hand, argues that Oscar Piastri is legally required to race for the team in 2023.
A contract for Alonso to succeed Daniel Ricciardo at McLaren in 2023 is said to have been in the works between Piastri and his management, ex-driver Mark Webber, given that Alonso had been anticipated to stay at Alpine next year.
Piastri, a member of the Alpine Driver Academy since 2020, has a tremendous amount of talent. In 2020 and 2021, he clinched the F3 and F2 championships.
This season, he has served as Alpine and McLaren's reserve driver. They have not yet commented on any agreement with Piastri.
It's unclear whether Piastri will continue with the McLaren contract or concede that he must drive for Alpine.
Szafnauer emphasised that the situation has changed."Now that there's a little bit of transparency as Fernando has opted to go to Aston.
"Oscar's decision isn't going to somewhere, like Williams, in contrast to a leading middle team."