Lewis Hamilton not ready to retire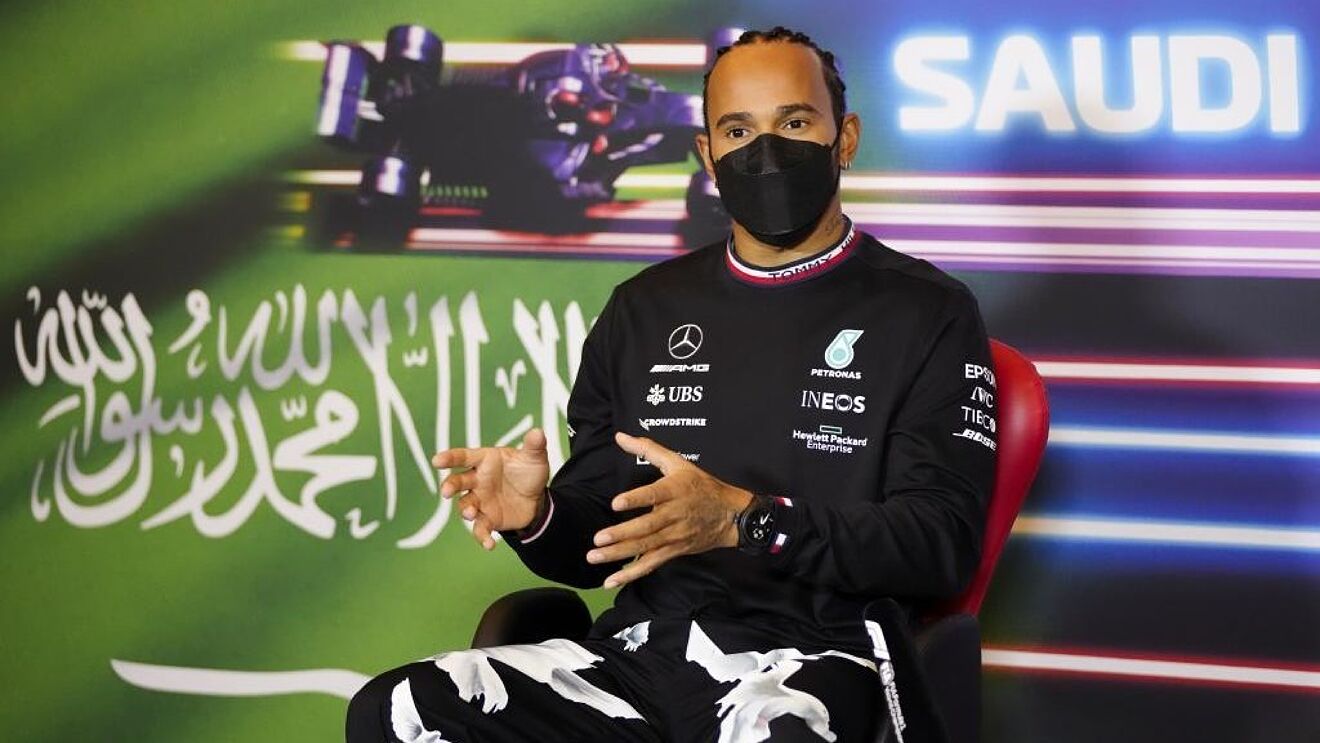 Lewis Hamilton is not about to hang his boots in Formula One Yet
His contract, which pays him £40 million a year, is set to expire at the end of 2023
He is chasing his eight championship title
If you are wondering whether Formula One 2023 season will feature Mercedes driver Lewis Hamilton, he hints that he will be around.
Speaking post a spirited French GP race, the seven-time F1 champion dropped a hint that he is in for it beyond 2022 season. His contract, which pays him £40 million a year, is set to expire at the end of 2023, which is near to the time he was anticipated to retire after reaching the age of 39.
Speaking figuratively, he said that his car's tank still has a lot of fuel left to race.
"I still feel fresh and as though I have got plenty of fuel left in the tank," said the Briton. Hamilton is currently 106 points behind Max Verstappen of Redbull in the standings.
He will not be able to achieve his goal of adding an eighth championship to his resume before retiring. Toto Wolff, the team principal for Meredes stated over the weekend that he believes his star driver can compete in 400 races.
Wolff added, maybe tongue in cheek that five or perhaps ten more years may be within the realm of possibility for the British driver to compete. When asked about the possibility of starting another 100 races, Hamilton responded saying those are a lot of races.
However, he expressed his gratitude for being able to reach this point adding that he is proud to be working with such an exceptional group of people, and having a great time racing.
For now, the 37-year-old is focused on getting back to winning. But he is aware that will take time.
"I want to keep building. One thing is racing but another is to continue to do more outside the sport (on social matters), which I think Mercedes and us can, and will do," he stated.
Hamilton overtook Sergio Perez of Red Bull and was helped up one step on the podium after the race leader for Ferrari, Charles Leclerc, lost control of his vehicle and finished ten seconds behind Max Verstappen.
Regarding the modest resurgence of Mercedes, Hamilton said that the first races of the year were daunting. He couldn't understand his W13 at all but he now understands it and driving the car is much smoother now than it was months ago.
Nevertheless, Hamilton said that the performance in several areas is still below par, but his team engineers are making progress little by little. He is waiting for that moment when everything falls into place and makes that huge leap.
As the 2022 season for Formula One season started, Hamilton remarked that his Mercedes team was not racing for a win. He opined there was a big problem with his new W13's balance and porpoising.
"At the moment, I don't think we will be competing for wins," he told the press. He spoke after controversially losing his eighth championship to Verstapppen in what goes down as Formula One biggest controversy.