Daniel Ricciardo Biography and Net worth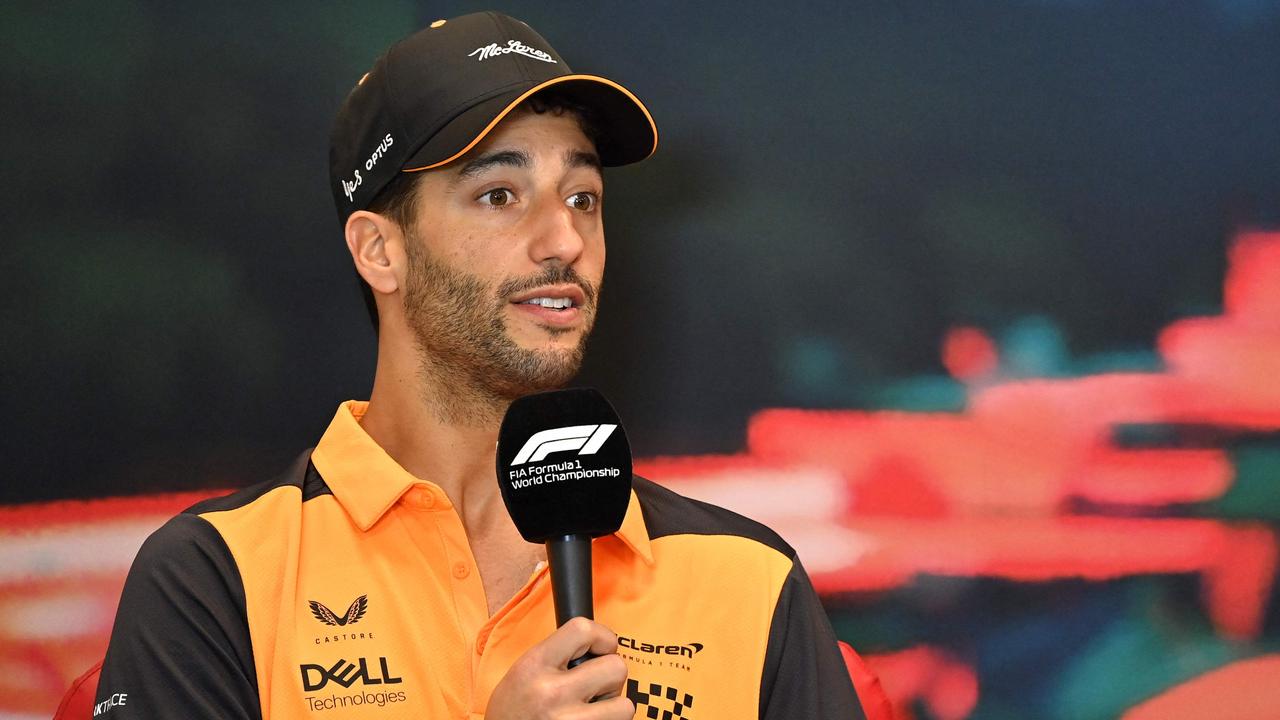 Daniel Ricciardo is an Australian driver who drives for the McLaren team in Formula One
Ricciardo is one of the highest-paid Formula One drivers
Forbes ranked him no 48 on its list of the most highly compensated athletes in the world in 2020
On the Formula One grid, Daniel Ricciardo is widely considered to be among the most talented drivers. His name will forever be associated with Formula One, thanks to his eight Grand Prix victories.
The race car driver, who was born in Australia and drives for McLaren, has also made lots of money from the sport.
Biography
Full Name                  Daniel Joseph Ricciardo
Age                                33 years
Place of Birth           Perth, Australia
Height                          1.68 m
Nationality                 Australian
Date of Birth             July 1, 1989
Occupation                 Racing driver
Source of wealth      Racing
Marital Status           unmarried
Early life
On July 1, 1989, in Perth, Western Australia, Daniel Joseph Ricciardo was born to parents who were originally from Italy and Australia.
Daniel Joseph Ricciardo is 32 years old. His father, Giuseppe "Joe" Ricciardo, was born in Ficarra (Messina), but the family emigrated to Australia when he was a young boy.
He was just seven years old at the time. Ricciardo's mother, Grace Ricciardo, was born in Australia but descended from Casignana's family (Calabria). Michelle is Ricciardo's sister.
When Ricciardo was a child growing up in Duncraig, one of Perth's northern outskirts, he remembers watching his father race at the neighbouring Barbagallo Raceway in Wanneroo.
The track is located in Wanneroo. His secondary education was received at Newman College. He started driving go-karts when he was nine years old.
Career
Ricciardo made his debut with the HRT squad at the 2011 British GP. Ricciardo has the number 3 as his driver's number. In Formula One, he has eight victories to his name.
Afterwards, he was endorsed to Red Bull as a replacement for the departing Mark Webber in 2014who, who Sebastian Vettel later replaced. Vettel had replaced Webber.
In his first season with Red Bull, which Renault sponsored, he won his first three Formula One races, which took place in Canada, Belgium and Hungary, respectively.
Ricciardo ended a winless streak of two years when he took first place in the Malaysian Grand Prix in 2016. In the 2016 Mexican Grand Prix, the McLaren driver finished position three
Since then, he has triumphed in the Grand Prix of Azerbaijan in 2017, the Grand Prix of China in 2018, and Monaco.
After the conclusion of the 2018 campaign, Ricciardo signed with Renault and went on to compete for the company in the seasons of 2019 and 2020.
Ricciardo is competing in Formula One for McLaren alongside teammate Lando Norris after signing with the team for the 2021 and 2022 seasons. At the Italian Grand Prix in 2021, he won his first race while driving for McLaren.
Nobody can deny Daniel's brilliance behind the wheel of a Formula One car. However, when people find out that he is one of the highest-paid athletes in the world at the moment, they will be surprised.
Daniel Ricciardo Networth and salary
Forbes magazine ranked him number 48 on its list of the most highly compensated athletes in the world for the year 2020. He is currently ranked in the top 10 highest earners in the Formula One racer category.
In 2020, he made a total income of $29 million. From this total, $27 million came from his winnings and salary in Formula One, while the remaining $2 million came from endorsement deals.
Given the amount of money that some of the sport's best drivers have amassed, a career in Formula One is clearly one that offers lucrative financial rewards.
So, how much does Ricciardo bring in per year? It is estimated that he has a net worth of $50 million. Additionally, McLaren awards him a yearly salary of $17 million.
Is Daniel Ricciardo married?
Who is the woman who is married to Daniel Ricciardo? The McLaren driver, much like other high-profile athletes, has been very private about his personal life, including his romantic relationships.
On the other hand, there are reports that he is seeing Heidi Berger, who is the daughter of a 10-time Formula One Grand Prix winner
Allegedly, the pair have been seen together on a number of occasions, including shopping in New York City and, more recently, while celebrating Ricciardo" 32nd birthday in Austria. Both of these events took place in Austria.