4 broke Kenyan athletes of all time you'll pity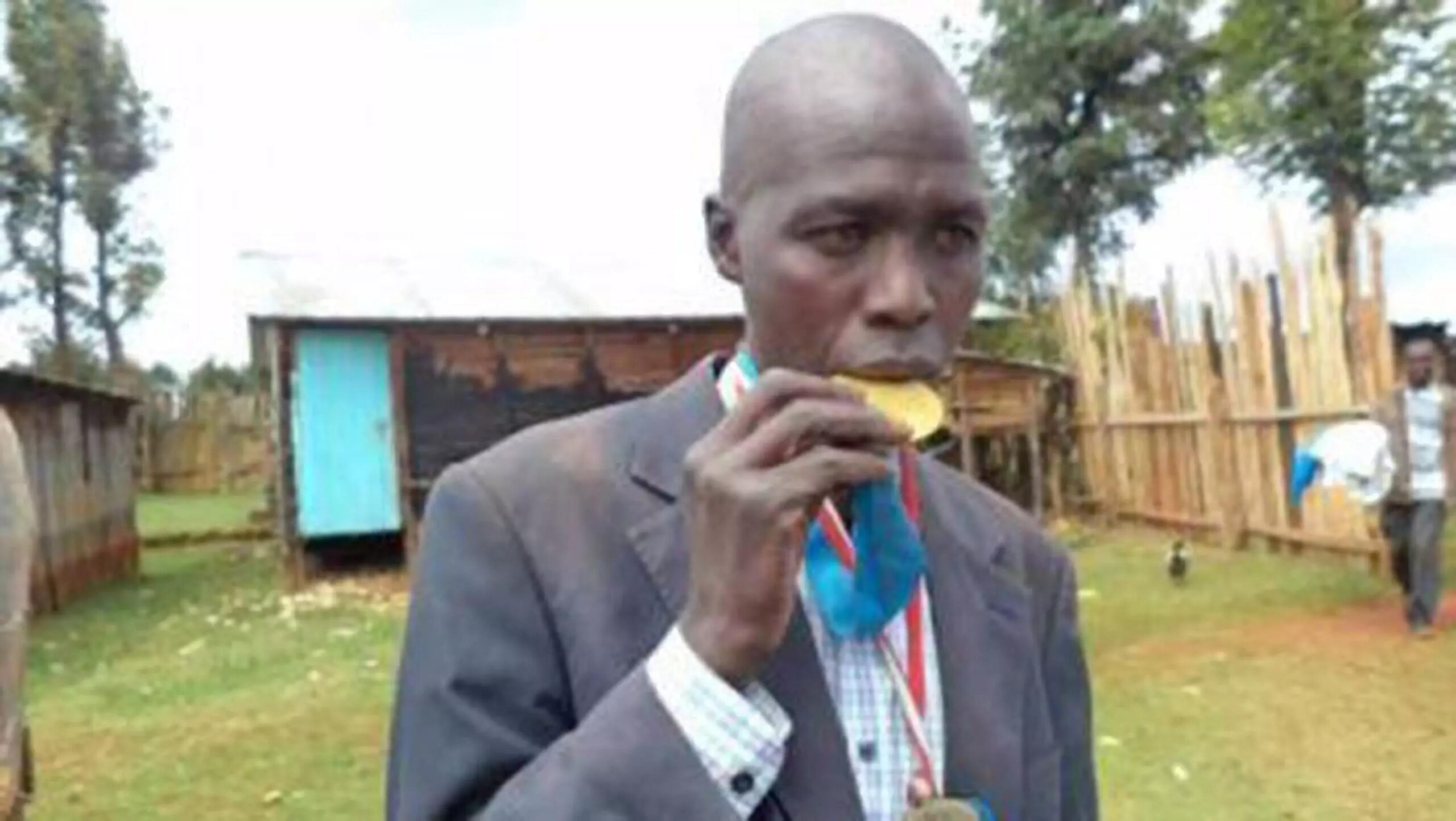 They rose to the top in their career at one point
Their hard-up nature stems from internal and external factors such as alcoholism
Alcoholism ruined many of them
The wealth and fame of Kenyan runners is a lasting tribute to a trinity of qualities, but there is a phenomenon of broke Kenyan athletes all time.
They rose to the top in their career at one point thanks to their superior skills and tenacity. Yet, occasionally their star fades, leaving them to suffer from abject poverty that comes from seeing their fortune go before their eyes.
For many of them, their hard-up nature stems from internal and external factors such as alcoholism. Over and above all, it's a sad tale seeing these heroes live in squalor despite making millions  years back.
Here are a few athletes whose lives illustrate the phrase "from riches to rags".
RAYMOND YATOR
Yator was one of the country's most promising steeplechasers, but his career ultimately fizzled out. His remarkable accomplishments in steeplechase have cemented his legacy as the sport's greatest all-time performer.
He is famous for breaking the world's junior 3,000 meters record but is also infamous for ranking among the broke Kenyan athletes all time. He was named the junior season steeplechase leader when he was at the height of his athletic ability.
His fame continued to grow until his drunkenness became a problem in 2004. His aspirations and hopes faded away; as a result, leaving him a shell of his former self.
He believed he could go back and win, but his escapades with the bottle kept him away from training. Born on April 7, 1981, he regrets over-indulgence with alcohol which deemed his athletic career.
According to Robert, Yator's younger  brother, his athletic brother's road to alcoholism started in 2004. There was a celebration at their Uswo home in Elgeyo-Marakwet.
Yator had won $10,000, and he was a teetotaler. There were, however, alcoholic drinks at the ceremony, and he indulged for the first time. He never stopped taking alcohol since then and skipped training.
His friends in the hamlet would show up at his door first thing in the morning to buy him alcohol.  He gradually started selling some of his property to sustain his drinking lifestyle.
Yet, he had managed to buy two farm tractors, a five-acre piece of land and several cars, some of which he sold.
PETER KOSGEI
After his success in the 1964 Olympics, Peter Kosgei paved the way for other Kenyan competitors like Kipchoge Keino.
Like many famous athletes before him, Kosgei won a lot of money while doing what he loved: competing at the highest levels of his sport. Sadly, he ended up joining broke Kenyan athletes all time.
In an old interview, Kosgei hinted that he was locked in poverty despite earning millions of dollars. He said that his sports career netted him at least $50,000 (Ksh5 million).
Today, his only possession is a half-acre of land he acquired in Kerio Valley.
ANTHONY KIPRONO
During his prime, Kiprono was undoubtedly one of the top athletes in the country. After competing for his country in the world cross country championships, he became an international celebrity.
Through perseverance and focus, he was able to reach the peak of his career. However, once Kiprono's wife allegedly stole all of his money, his career came to an end.
Kiprono had previously hinted to the media that his wife took off with his money and other assets leaving him to struggle.
He took odd jobs here and there to make enough money to buy kilo of maize and a few other necessities. He never wrapped his mind around his status of broke Kenyan athletes all time.
DELILAH ASIAGO
Delilah Asiago broke records and had outstanding performances throughout her athletic career, thanks to her quickness and agility. She broke a world record in the steamboat classic, one of many events in which she won gold medals.
Additionally, she achieved unprecedented success at the World Championships. The Bay to Breakers and the All Africa Games; she has an award for each of them.
She won millions of dollars and a slew of medals at international competitions, yet, her success was fleeting. In Cherangany, Trans Nzoia County, the former athlete now works as a tea picker.
She said in a previous interview that she had no idea where her money went.