Mike Tyson believes he is going to die soon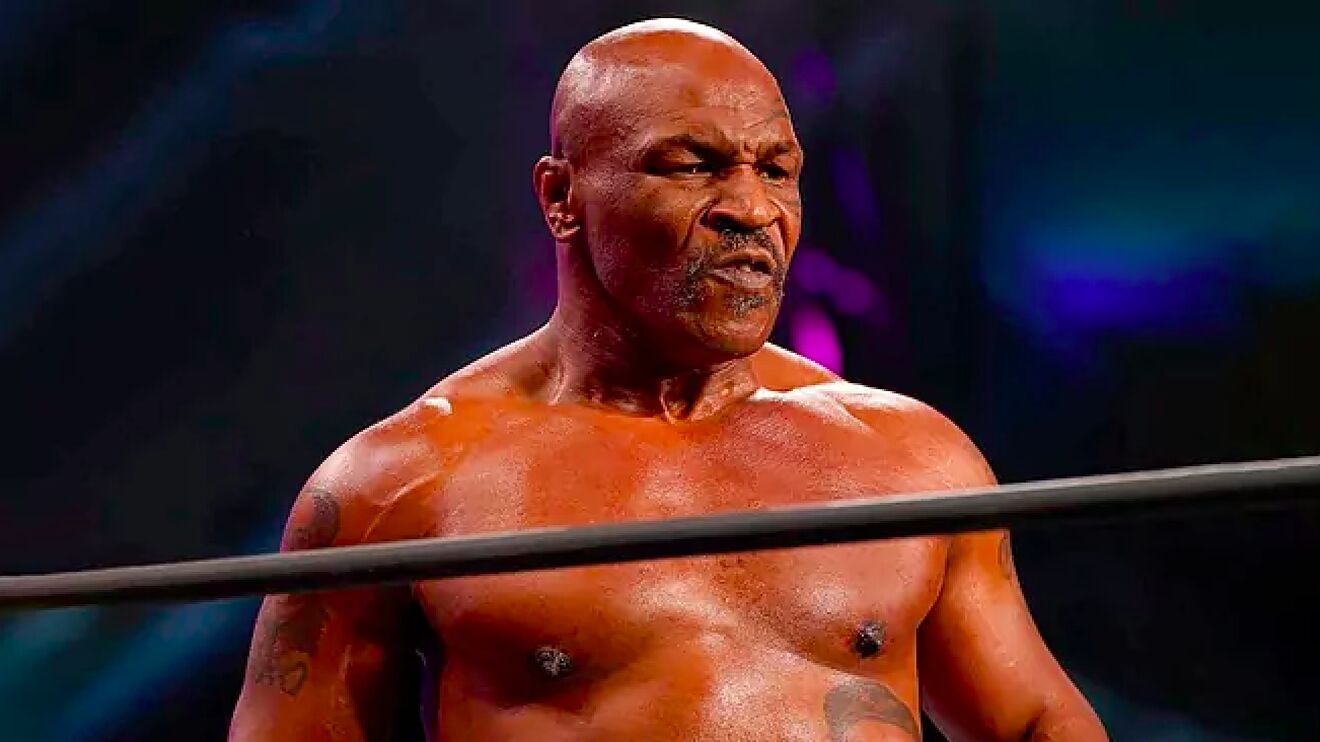 In a macabre podcast, Mike Tyson, a legendary boxer, stated that he believes his time on earth is drawing close

A former heavyweight champion who is rumoured to be having financial difficulties also discussed his situation

Tyson is widely recognised as one of the sport boxing's fiercest rivals
In the most recent episode of his podcast, former boxing heavyweight superstar Mike Tyson stated that he is convinced that he will die soon.
Even though he is a multi-millionaire, boxing icon Mike Tyson says his death is "very close" and has revealed the financial difficulties he and his wife are experiencing.
 The former heavyweight boxing champion, now 56 years old, shared with therapist Sean McFarland that he believes his time on earth is drawing close. McFarland specialises in treating trauma and addiction.
Tysons said: "We're all going to die one day, of course.
"Then, when I look in the mirror, I see those little spots on my face.
"I say, 'Wow. That means my expiration date is coming close, really soon.'"
Iron Mike, who finished his professional career with a record of 50-6-2, had a spectacular career in the sport of boxing and went on to become one of the sport's biggest stars as well as one of its biggest legends when he retired.
The year 1985 marked the beginning of the American's career, and his first opponent was Hector Mercedes. In the future, he would be victorious over opponents like Trevor Berbick,  Michael SpinksLarry Holmes, and Frank Bruno, to name a few.
He Tyson holds the record of the youngest ever world heavyweight champion during the course of his career, an accomplishment that still stands to this day.
After suffering a defeat at the hands of Kevin McBride in 2005, when he was 38 years old, Mike Tyson decided to hang up his gloves.
Iron Mike rapidly became known for his vicious and terrifying fighting style, and he was the first heavyweight boxer to hold the WBA, IBF and WBC  titles consecutively. He is also the only heavyweight fighter to combine all three of these titles in consecutive order.
In July of 1991, he was convicted of raping a teenager named Desiree Washington, and he spent three years in prison for the crime.
In 2003, he declared himself bankrupt, despite having earned over $30 million for a number of his fights and $300 million throughout the course of his career.
In the fight between Tyson and Evander Holyfield in June 1997, Tyson is also notorious for biting the ear of Holyfield.
After the battle in Las Vegas, a piece of Holyfield's right ear was discovered on the ring floor, indicating that the bite was severe enough to have severed the ear's cartilage.
The words made by Tyson have undoubtedly shaken the foundations of the sporting world.
Mike Tyson has been a true entertainer throughout the course of the last several decades, and it would be a significant tragedy for the world of sports if he were to die away soon.