5 controversies that ruined Mike Tyson's stellar boxing career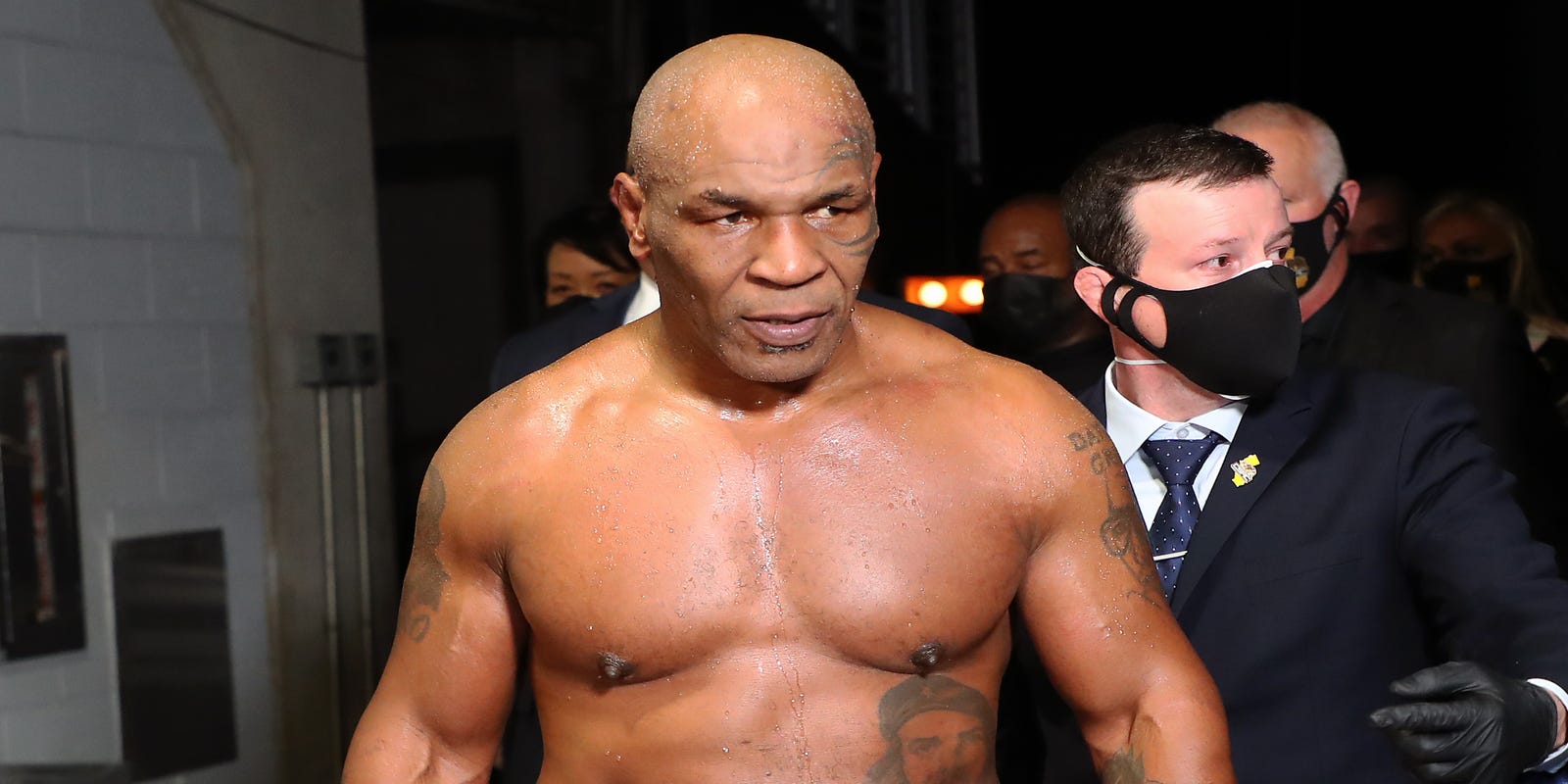 History hasn't been fair to a dozen athletes and former American boxer Mike Tyson is a classic example. Ever since the rape, controversy hit Tyson in the '90s, he never recovered – he courted controversy consciously but without care.
Before Floyd Mayweather and Manny Pacquiao came into the boxing stage, Tyson was the king of the ring. His boxing career, although sparkling, was dotted by a series of major controversies and ferocity that his opponents feared him for.
What Was Mike Tyson's Biggest Controversy?
Admittedly, the 55-year-old biggest controversy dates back to 1992 when he was convicted of rape. It remains his biggest controversy because it came moments after a huge knockout.
Tyson who once owned tigers as pets towered unopposed as the world heavyweight champion from 1987 to 1990. However, luck slipped his side after little-known Buster Douglas knocked him out in 1990. This went down as a phenomenal upset in 'Iron Mike's' history.
As if this wasn't enough, Tyson would see the walls of a prison in 1992 after pleading guilty to rape. He was tried at Marion County superior court for raping 18-year-old model Desiree Washington in an Indianapolis hotel room.
The teenager is a former Miss Black Rhode Island and was preyed on by the Brooklyn-born boxer in 1991.
When Thomas Richardson, and ER physician who examined Desiree after the incident took the stand; Tyson's fate was sealed. His testimony was consistent with that of Virginia Foster who was at the time Tyson's chauffeur.
While all this happened, Tyson's career hang by the thread but he couldn't do much to save his face. His date with fate was due and in the end, he was sentenced to six years in prison.
Did Mike Tyson Regain Heavyweight Championship After Jail Release?
Luckily for Tyson, he only served three years and was released on parole. After securing freedom in 1995, he atoned for his discretions and sought to redeem his image by getting back to the ring.
Surprisingly, he successfully took back WBA and WBC titles a year later. He joined veteran boxers; Muhammad Ali, George Foreman, Floyd Patterson – among others – who successfully regained the heavyweight championship after losing it.
Did Mike Tyson Bite Off Evander Holyfield's Ear?
Tyson's controversy did not end with the rape incident; this was just the curtain-raiser. In 1997 – a year after regaining heavyweight championship – he was stripped WBC title. He then sparked another raging controversy the same year during a rematch with Evander Holyfield.
Holyfield knocked out the gigantic boxer and the loss was unbearable. Tyson ended up biting Holyfield's right ear. He earned a suspension from the ring.
Mike Tyson's Other Controversies
The father of seven seemingly had a penchant for wrongdoing. When he returned to the ring in 1999, he attempted to break his opponent's arms during a tie-up. He was fighting South Africa's, Francois Botha.
That same year, Tyson was fined $5,000 or spend a year in jail for assaulting two motorists in 1998. The court ordered him to undergo 200 hours of community service and serve two years probation.
Mike Tyson Filing For Bankruptcy
If you thought Tyson's controversy ended in him trying to break his opponent's arms, you're wrong. He shocked the entire world in 2003 when he filed for bankruptcy despite earning over $300 million throughout his career.
At the time he filed for bankruptcy, he had a $23 million debt.
Why Did Mike Tyson Retire From Boxing?
The famed American boxer retired in 2005 citing that he lost the passion he had for boxing. Then, he had lost three of his four fights. He would disclose in a documentary dubbed 'Tyson' that he stopped taking boxing seriously especially after a surgery he underwent in 2004.
This shook the world but it was as if fate was catching up with him due to his ferocious tactics in the ring. In 2008, he hit the limelight once more after firing all his accountants before being found guilty of drug possession in Arizona.
A three-time husband – divorced his first two wives – admitted to using cocaine and being an addict.
Does Mike Tyson Regret?
The former heavyweight champion has a lot of regrets about the choices he made in life. Tyson's controversy is something he describes as a waste of his life.
He told USA Today in 2005 after retiring that, "My whole life has been a waste – I've been a failure."
"I just want to escape. I'm really embarrassed with myself and my life. I want to be a missionary. I think I could do that while keeping my dignity without letting people know they chased me out of the country.
"I want to get this part of my life over as soon as possible. In this country nothing good is going to come of me. People put me so high; I wanted to tear that image down."