UFC Heavyweight rankings 2022: Chris Daukaus makes it to the top 10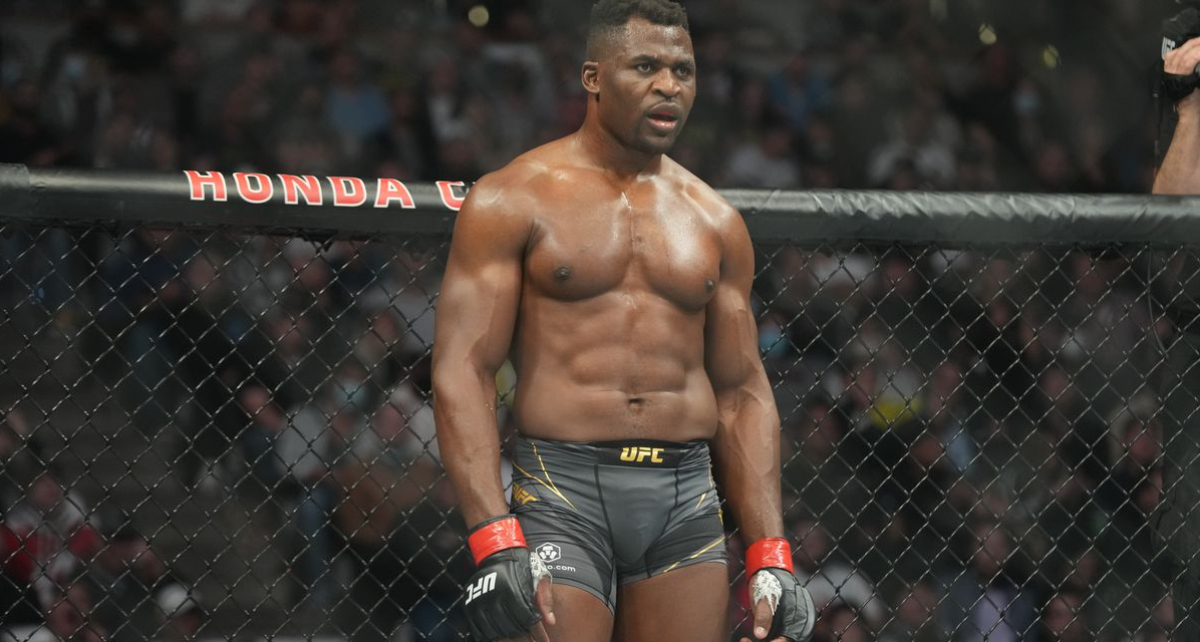 The UFC heavyweight division is more significant this year than it has ever been
The division has the highest knockout finish ratio of any weight class, It's no surprise; these guys are massive
Ngannou is not only the most dangerous man in the division but also a power-punching beast
The UFC heavyweight rankings are amongst the sport's most famous lists. Even though the big guys aren't the fastest or most technical, the weight class remains popular due to the consistent knockouts of the sport's most powerful fighters.
However, unlike previous generations, the current crop of elite heavyweights is among the most talented the industry has ever seen.
With that in mind, let's look at the UFC heavyweight rankings to see where the best of the best fall.
1o Chris Daukaus (12-5)
After beginning his career with four straight knockouts, Chris Daukaus quickly discovered that winning at the highest level of the division is much more difficult.
He had the chance to fight top-five fighters Derrick Lewis and Curtis Blaydes in his last two fights, but he was knocked out in both. Next, an opponent from outside the top 10 is probably required.
9 Jairzinho Rozenstruik (12-4)
Jairzinho Rozenstruik won his first round in the Octagon in a glorious way and has since won four of his last six fights, two by knockout.
The Surinamese native has been unable to rise to the occasion as competition has increased. It will be exciting to see if he changes his training and strategy for his next fight.
8 Alexander Volkov (35-10)
Alexander Volkov has long been a top-tier MMA heavyweight. At UFC Vegas 56, he proved it once more with a devastating win over Jairzinho Rozenstruik, who was thought to be a better striker.
The Russian may not be a UFC champion, but he is still one of the world's strongest heavyweights and a serious challenge for any opponent who faces him.
7 Tom Aspinall (12-2)
Englishman Tom Aspinall has become one of the division's hottest fighters, winning nine straight and five in the UFC — all by finish.
His easy victory over Alexander Volkov at UFC London sent a big message to the industry. Aspinall is the real deal, and England now has its first significant title contender at heavyweight.
In July, Aspinall will face Curtis Blaydes in his current toughest fight.
6 Derrick Lewis (26-9)
Just as Derrick Lewis appeared to be getting back on track, Tai Tuivasa derailed everything.  Lewis was defeated by the New Zealander in knockouts early this year which sent shockwaves through the division, knocking him out of the top five for the first time.
Nonetheless, he remains one of the most terrifying punchers of all time and a man to be feared.
5 Tai Tuivasa (15-3)
The "shooey" master is now a top-five fighter. Who would have guessed that a few years ago? But five straight Octagon victories and a stunning KO of "The Beast" Derrick Lewis will do that.
In September, he will face former interim champion Ciryl Gane, in Paris, France, in his toughest test yet.
4 Stipe Miocic (20-4)
Stipe Miocic is the finest heavyweight ever, but he's been one of the least active recently. It's uncertain when or against whom the two-time division king will compete next, but if his absence continues, he could fall quickly out of the top 10.
3 Curtis Blaydes (15-3)
Curtis Blaydes remained in the top five at UFC Columbus, proving why he is one of the most underrated elite heavyweight talents.
He is an excellent boxer with unsettling cardio; only the best in the weight class can beat him. In his next fight, he will face England's Tom Aspinall, who is also well-rounded.
2 Ciryl Gane (10-1)
Ciryl Gane is the world's greatest heavyweight besides Francis Ngannou. The fact that the reigning champion had to wrestle to defeat him also confirms his status as the best striker in the division.
Nevertheless, he has something to verify in his next fight, and he will face an intriguing opponent in red-hot Tuivasa, Tai.
1 Francis Ngannou (17-3)
The future of Francis Ngannou in the UFC is unknown. He is currently recovering from major knee surgery that is unlikely to result in negotiations and a contract that he is satisfied with.
However, his victory over Gane in January demonstrated unequivocally that Ngannou is not only the most dangerous man in the division but also a power-punching beast with championship-level fight IQ.