Why Emma Raducanu press negativity effect is devilish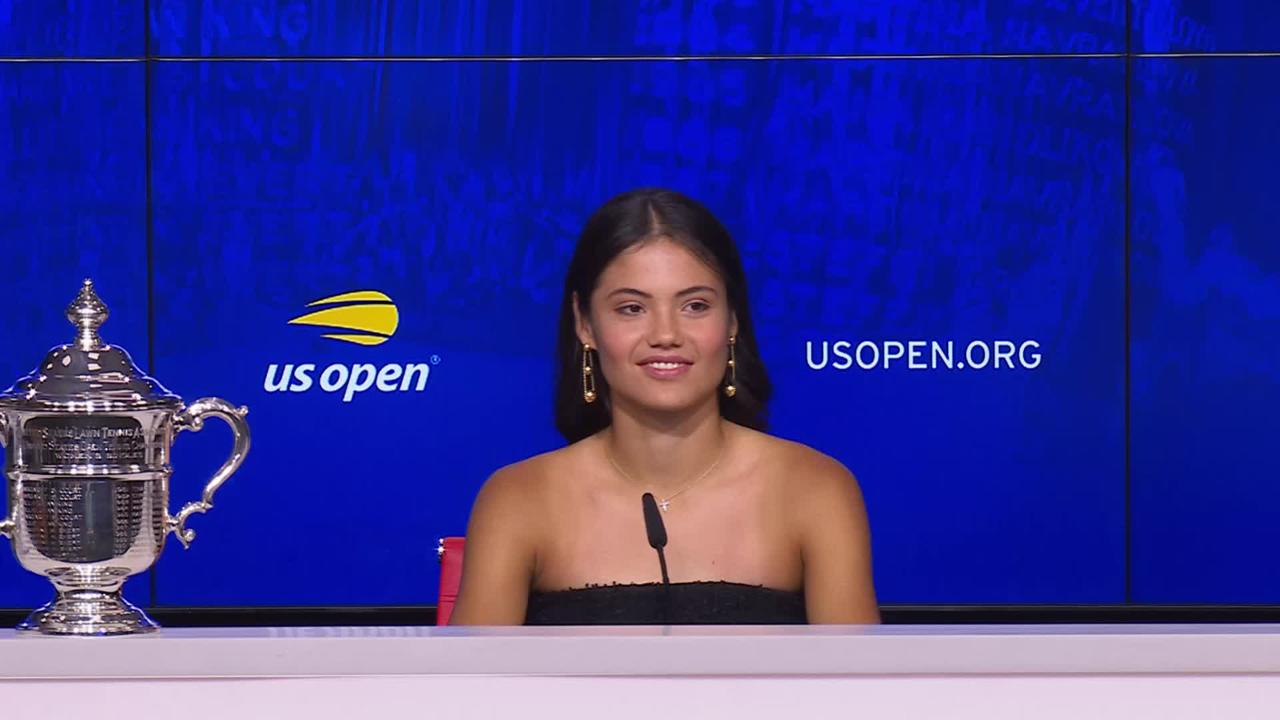 The 19-year-old British teen rose to fame after Leylah Fernandez 6-4 6-6-3 to win the 2021 US Open Grand Slam
However, she hasn't won any other tournament since then
Her failure to win is always a source of debate among her fans and tennis pundits
Her postings on social media are part of the fuel the press needs to portray her negatively
Emma Raducanu press negativity effect poses a threat to her young tennis career.
The 19-year-old British teen shot into the limelight after winning the US Open Grand Slam. She beat Canadian Leylah Fernandez 6-4 6-6-3. The tennis world was in utter awe as a fairly new player won a Grand Slam against all odds.
It was this success that made her a prime target for the British media and beyond. Her first headline was that she opened up about letting her parents manage her $2.5 million prize money.
Then 18 years old, Raducanu came from a humble background to become the first qualifier in the history of women's singles tennis to win a Grand Slam tournament. It was a major fete and all the people – through the press – want to know if she kept this winning streak.
And this is the root problem of the British teen with the press.
HOW EMMA RADUCANU PRESS NEGATIVITY EFFECT STARTED
Two months after US Open 2021 victory, fans had high expectations about her. She flew to Romania for the Transylvanian Open and all the lenses were on her.
Fate would have it that Raducanu wouldn't compete against the renowned Simona Halep at the Transylvanian Open. This was after Marta Kostyuk defeated the British player 6-2, 6-1 in the quarterfinals held in Cluj-Napoca.
In a match that lasted 57 minutes and two sets, Kostyuk was victorious over the reigning U.S. Open Grand Slam champion. Her match was full of pressure and was played in a manner that was comparable to Raducanu's strategy at Flushing Meadows in September.
Kostyuk, a Ukrainian player, who was only 19 years old, won the first game before giving Raducanu an insurance policy in the sixth game. Raducanu lost without breaking even.
Raducanu accepted the loss. She explained that she was experiencing feelings of lethargy and exhaustion throughout the match. As fans quickly moved on, Emma Raducanu press negativity effect came calling over reports she had no coach at the time.
Andrew Richardson coached Raducanu for a few months leading up to the US Open and left following her victory.  Her former coach Mark Petchey who coached her for five months before Anderson took over said that it would be difficult for Raducanu to get a coach.
Admittedly, she came out saying she was fine playing without a coach but eventually picked Torben Beltz towards the year's end. While anyone thought this would shift focus, all eyes were on her.
HOW NEGATIVE PRESS AFFECTED EMMA RADUCANU
With a new coach in place, fans and tennis pundits had high hopes for Raducanu as she returned for the 2022 WTA Tour. Her first competition for the year was the Australian Open.
The stakes were high and she felt the pressure of it all. Unfortunately, she fell off before the quarter-finals due to blisters. She did not meet expectations at the Miami Open too thereby sparking a lot of talk in the media. Unmet expectations dogged all her appearances in different tournaments played in 2022.
Different pundits have had their say, some describing her future in tennis as bleak. Other say that she needs to change strategy and focus while others say she was just a one-time Grand Slam champion. These sentiments show the extent of Emma Raducanu press negativity effect.
WHAT DO OTHER TENNIS PLAYERS SAY ABOUT EMMA RADUCANU?
Andy Murray who is fond of the world No.11 urged the media to let give the teen player space to be herself.  Murray while speaking to BBC Sport recently said the press should understand Raducanu is still a teen even after the US Open victory.
According to Murray, there is a need for respect and trust between players and the Fourth Estate. He says the press should allow her to be herself because she may say things that she doesn't mean or are just a joke.
Murray said that if the media doesn't criticize tennis players severely when they make errors, the Emma Raducanu press negativity effect will be no more.