Naomi Osaka new agency surprises tennis world with big move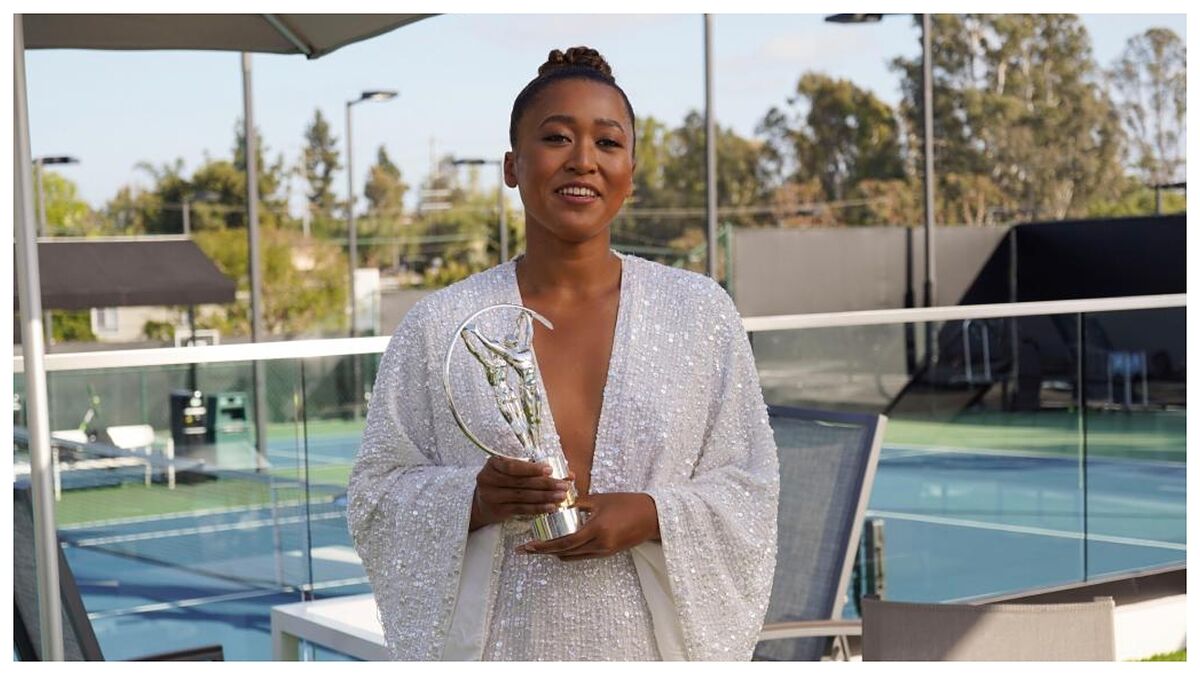 Naomi Osaka new agency caught the tennis world flat-footed as many players and fans never expected her to look this way
And her first signing is Canberra-born Australian tennis player Nick Kyrgios who shares special chemistry with Osaka and her partner – former agent Stuart Duguid
Evolve is the name of Naomi Osaka new agency that caught the tennis world in utter surprise.
The four-time Grand Slam champion announced a week ago her departure from IMG which managed her. She left days later to launch her own sports agency, Evolve.
The 24-year-old tennis star collaborated with Stuart Duguid who was her agent for a long time. She says that after a long career as an athlete, businesswoman, and self-starter, Evolve is not the biggest project in her tennis career.
While speaking to Sportico, Osaka acknowledged that it was a drastic and unexpected step in her career that many didn't see coming. She notes that it was time for a change because she always had a 'people pleaser' mentality.
But, with Evolve, she is doing her thing without giving too much attention to naysayers. Duguid, who spoke to Reuters, said he and Osaka first talked about an agency during the 2020 Tokyo Olympics.
The agent opines that they talked about business strategies utilized by Osaka's role idols, such as Kobe Bryant and Lebron James. They pondered the question of why there isn't a transcendent female athlete as accomplished as the NBA bigwigs to date.
And this birth Naomi Osaka agency because of certain ideals they live by. Duguid believes that athletes are in charge. And the intent of starting Evolve is not on getting quick checks with commissions. But rather on developing a strong brand in the long term.
Duguid stated that he was unable to disclose a significant amount of information regarding the identities of the company's inaugural clients. However, noted that it would be only athletes who transcend their sports; or those with the capacity to do so.
WHO DID NAOMI OSAKA NEW AGENCY SIGN?
In a first for a tennis player, Nick Kyrgios teamed up with Naomi Osaka new agency signing with her as the first client.
Kyrgios' move to Evolve comes as no surprise, given that Duguid is his former agent. The Australian says it made so much sense to team up with Osaka after hearing about the new agency.
He offers that tennis is an expression of his personality that's why he tries to do things in a unique way. All he wants is to work with Duguid and Osaka to build on his success and move forward.
Another interesting bit is that Kyrgios and Osaka worked together before. There was also a rumour that they would play mixed doubles at Wimbledon in 2022, though they are yet to confirm.
Osaka is also on record saying she is joyous to work with the 27-year-old Australian. She believes that Kyrgios embodies the type of players Evolve wants to work with.
She further says there is no one else like him in tennis when it comes to style, enthusiasm, and personality. Thus Naomi Osaka new agency has incoming special and pioneering projects for Kyrgios.
On October 24, 2016, he reached a career-high ATP singles rating of world No. 13. The tennis star from Canberra won six ATP championships and reached nine finals, including a Masters 1000 final at the 2017 Cincinnati Master's Tournament.
His current ranking according to ATP is world No.45.
WHO IS NAOMI OSAKA SPONSORED BY?
Nike is Osaka's major sponsor. Her contract with Adidas was set to expire after her first two Grand Slam wins. The last one was at Flushing Meadows in New York when she became US Open 2020 champion.
Despite competition from other brands, including Adidas and Uniqlo, Nike managed to secure her interest. According to reports, the arrangement provides her with an annual income of approximately $8.5 million.
WHAT DOES NAOMI OSAKA DO FOR A LIVING?
Besides the new sensation that is Naomi Osaka new agency, her first love is tennis. Osaka made her professional debut in September 2013, just a few months before she turned 16 years old.
That same month, she participated in her first two qualifying draws on the WTA Tour at the Challenge Bell in Québec and the Pan Pacific Open in Tokyo.
She would then compete when she was 20 years old in the final of the 2018 US Open against Serena Williams. The latter was her inspiration since she was a youngster.
And Osaka won the match in the tense match that decided her maiden major victory against Serena who has 23 Grand Slam titles.