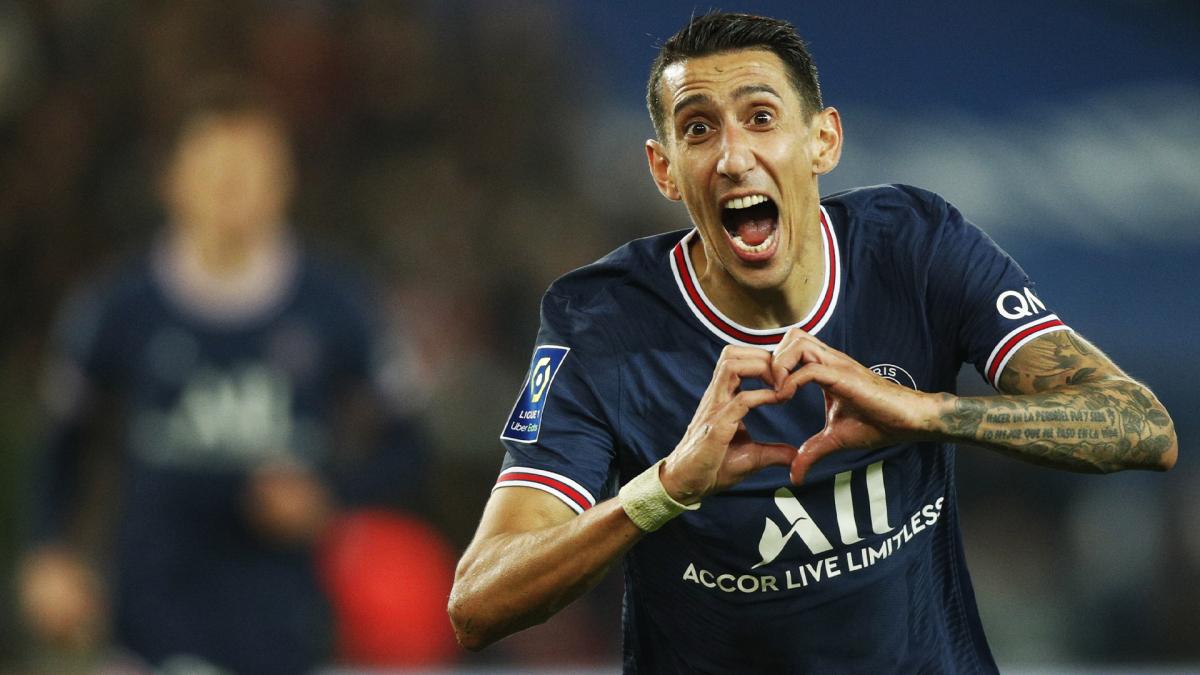 According to reports, Angel Di Maria has agreed to move to Juventus

The club has had a difficult moment in scoring goals last season

Di Maria could be the perfect signing for the club with the departure of top players like Dybala
So far, there hasn't been anything about the Juventus concerning the transfer period.
The fact that the club has gone two full seasons without it was expected to be active in the market, but they have been deafeningly quiet.
The Old lady had to let go of some top players like Chiellini and Dybala, and the worst thing was that they left for free.
According to Goal, Di maria has agreed to move to Juventus. The Argentine soccer star is intended to take up the role which Juventus Has been looking forward to for so long to be filled.
Barcelona was also interested in the winger, but the Old Lady has it all.
So let us see why Di Maria is a perfect signing for Juventus.
5 Winning attitude
Angel Di Maria has played in European football for over a decade, and the Argentine has proved to be a consistent winner in every club he played for.
Juventus signing Di Maria would provide the winning attitude that the club requires. In recent years, the Old Lady has struggled to win against strong competitors big.
The squad has not had a perfect leader, Particularly since Cristiano Ronaldo's departure.
 The present Turin squad lacks the Argentine's winning mentality that surfaced in his entire career.
Di Maria has won league titles in Portugal, Spain and France. Furthermore, after Juventus lost a couple of the club's top players, Di Maria should arrive.
4 Di Maria perfectly fits into Allegri's system
When Allegri rejoined Turin last season, it was an amusement ride at the club. The Italian manager had won Serie A titles before departing, but he returned to Juventus.
With a slew of issues. One of his most significant issues w that he did not have players in wide positions, especially on the wings.
Even though the Italian super coach manager preferred to target his fullbacks, he lacked viable options.
He tried to mentor Federico and Dejan Kulusevski, but both players did not deliver as he expected. And now Massimiliano had only one option in terms of quality: Federico Chiesa.
Fortunately, with the arrival of Di Mariae to the club, Allegri would plan to include the Argentine in his plans.
A technically gifted winger like Di Maria has the potential to push Juventus where it is supposed to be next season. And would be the missing piece in Allegri's system's jig saw puzzle. 
3 Recent form
 Di Maria was undoubtedly one of the most underrated soccer players in the previous season. Argentina's Copa America triumph and Finalissima trophy victory over Italy were mainly because of him.
He also had a great season at PSG. The Argentina international started 17 games in League 1, with five goals and providing seven assists.
Juventus did not play as expected, the club had a hard time scoring goals, and they finished number four with few goals. However, Di Maria was in excellent form last season. 
2 Leader of the pack
When soccer star Ronaldo left Juventus, the club started experiencing leadership problems. Ronaldo's leadership strongly influenced on and off the pitch.
Last year, the old lady seemed befuddled on the pitch occasionally. For years, Juventus had the benefit of having influential leaders on the field.
Even though that tradition has recently been damaged, Juve's current team consists of young players in Europe, and there aren't many leaders among them. Their most skilled players are presently Bonucci, Szczesny. and Light.
With no top players from which to choose, Di Maria might be their best deal
1 One Last dance
Angel Di Maria has been in Europe for over a decade and has already played in France, Spain, England and Portugal.
With the exception of a single season at Old Trafford, Di Maria has excelled in all other various leagues. He's won titles in Portugal, France and Spain. Only Italy awaits him to make his mark.
The new Juventus player has already stated his desire to retire in Argentina, and his time at Turin may be the end of his career in Europe.
He is now 34 years which means he could still enjoy European football in the next two years. With the FIFA World Cup occurring later this year, Di Maria hopes for a successful conclusion to his football career in Europe.