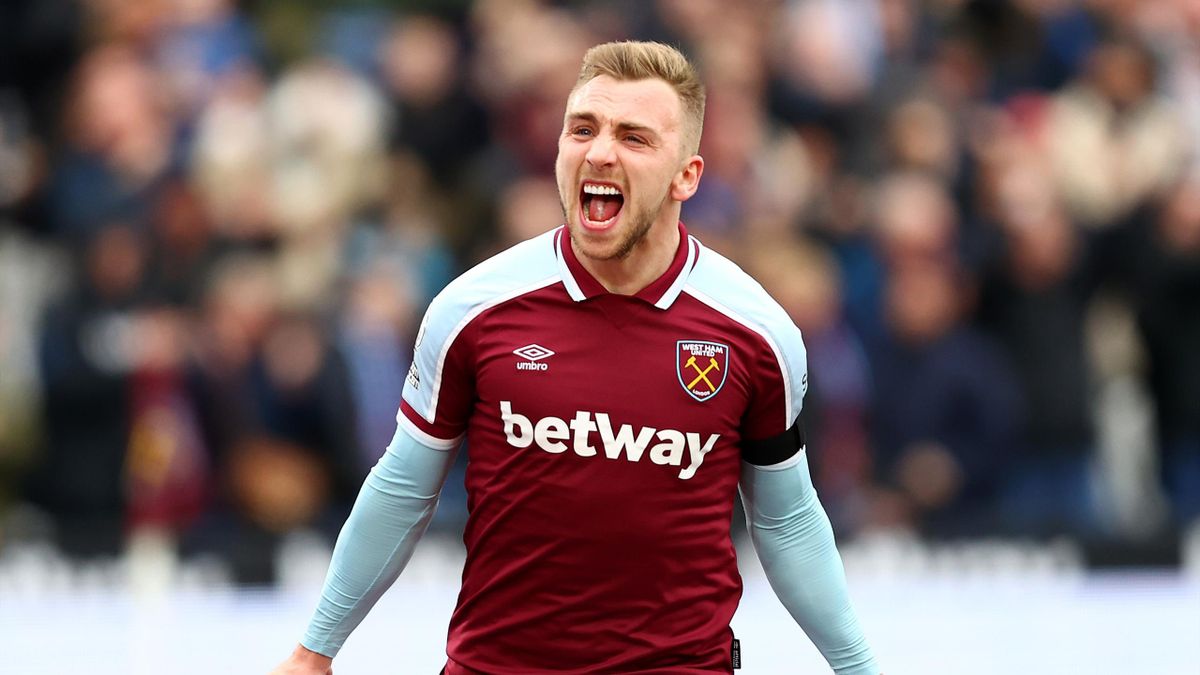 Top players on big teams usually get all of the attention from fans and pundits due to their popularity worldwide

 Several smaller teams have Players who perform well but are underrated for some reasons

Despite Watford's poor performance last season, Emmanuel Dennis managed ten goals and six assists
The game of football has generally been established with heroism. Countless icons have erupted from the sports year after year. However, there have been underappreciated people who do a good job but are not given enough credit.
It's not difficult to find some hidden gems who quietly contribute to the club's success year after year. Today, we'll look at the most underappreciated players from the 2021-22 season.
7. Christian Norgaard -Brentford
The 28-year-old Norgaard is underappreciated. No, he isn't the most flashy midfielder in the league. Nonetheless, the Danish international gets the job done.
In the Premier League, Norgaard averages 3.2 successful tackles per 90 minutes. This is more than Kalvin Phillips, N'Golo Kante, or John McGinn.
Then, with 0.8 unsuccessful touches per game, he ranks among the league's top midfielders.
6. Wissam Ben Yedder- Monaco
The French citizen is probably one of the most lethal strikers, but he does not get enough credit for his exploits at Monaco. Since joining the club from Sevilla in 2019, Ben Yedder has been untouchable in the French League.
He has 73 goals in 124 League 1 appearances. He finished second in the league goalscoring charts last season, with 25 goals from 37 appearances.
5. Emmanuel Dennis- Watford
Despite being the most difficult choice, Dennis deserves a spot over players like Armando Borja and Maxwell Cornet.
This is solely based on his number of goals and assists. Since New Year's Day, the Watford striker has only scored two goals.
Despite this, he managed ten goals and six assists for an inferior Watford team last season. It's unclear whether Dennis will return to the Hornets next season.
He could be a good piece for a Premier League club to take from Watford, who has been demoted to the Championship.
4. Harvey Barnes- Leicester City
Barnes appears poised to follow in Bowen's footprints and quickly establish himself as one of the Premier League's top attackers.
The 24-year-old attacking midfielder and winger in the league has six goals and nine assists. This is despite only appearing in 23 games for the Foxes.
When he is selected, however, he excels for manager Brendan Rodgers. In fact, 14 of his 15 goals and assists came while playing for Leicester.
3. Jarrod Bowen-West Ham United
Claims that Bowen is still underappreciated are dwindling by the minute. A strong argument can be made that the West Ham player has been the league's best player outside the usual top six teams.
Nonetheless, Bowen appears to be underappreciated (for now).
The attacker has 12 goals and ten assists this season in Premier League play. Only Salah, Son Heung-min, and Harry Kane have more goals and assists than Bowen this season.
2. Jordi Alba-Barcelona
Despite the absence of Lionel Messi on the flanks, Jordi Alba put in another strong performance for FC Barcelona last season.
For many years, the Spaniard has been exceptionally consistent, but he rarely receives the recognition he deserves.
Last season, he made some significant contributions on the left flank with ten assists and two goals. Despite being 33 years old, Alba is still regarded as one of the best in the world.
1. Rodri -Manchester City
Rodri has been City's midfield general since moving to the club in 2019. Pep Guardiola has made the Spaniard a symbol for his team, with his name appearing second on the team sheet after Kevin De Bruyne.
Last season, he made 33 starts and ended with seven goals and two assists.
His goal-scoring contributions on the field are not what distinguishes him; his work off the ball makes him a valuable asset to any team.
Rodri is frequently overshadowed by the existence of many big names in the Span and Man City teams, but he is currently the most underrated player.