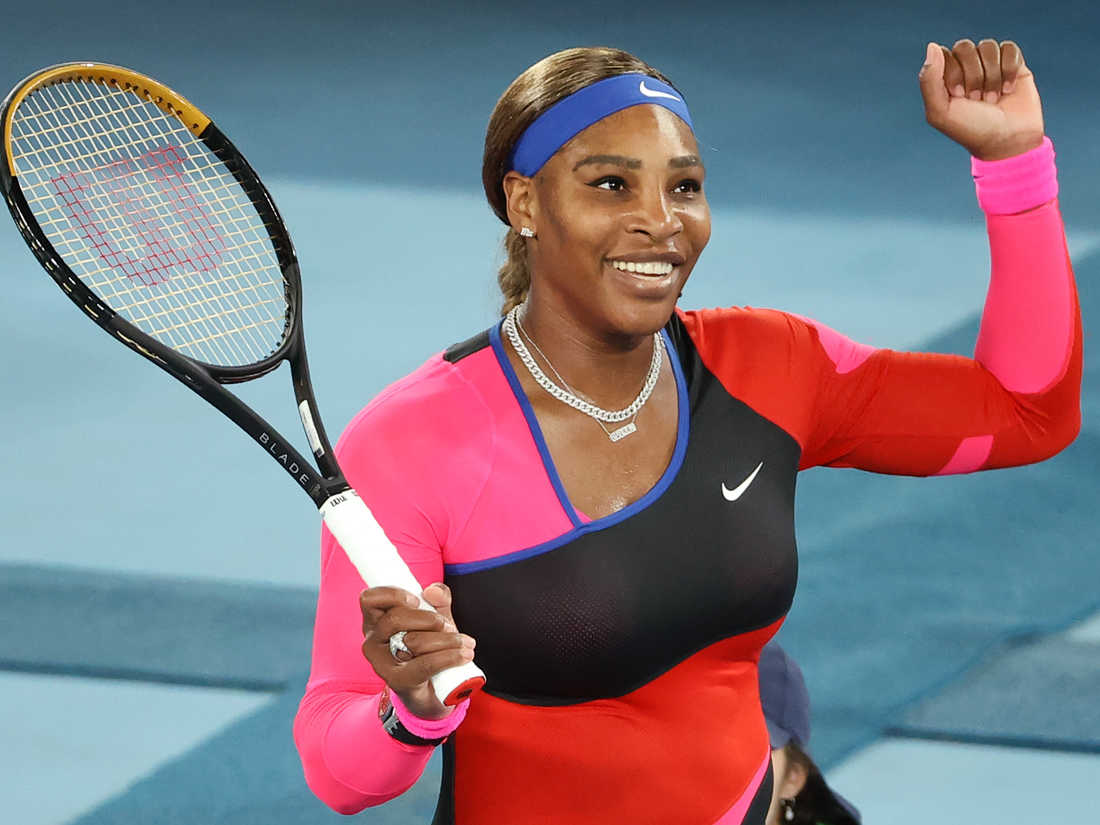 Serena made her debut in the professional tennis circuit in 1995 when she was just 14
Her father Richard Williams was her coach
She is the most successful in tennis despite being 15 months younger than her sister Venus Williams
Serena Williams secret achievements are an interesting debate following her return to the court at Wimbledon 2022 nearly a year later.
Serena, the youngest of the celebrity Williams sisters – Venus included – returned to Wimbledon after picking an injury there in 2021. She took 11 months to heal and made a surprise return to the court.
She made her debut in the professional tennis circuit in 1995, when she was just 14 years old. Her father Richard Williams was her coach. And 27 years later, the 41-year-old is still chasing another Grand Slam to add to the 23 she already has.
WHAT ARE SERENA WILLIAMS MAIN ACHIEVEMENTS?
Serena Williams secret achievements overflow, to say the least. She represents a new and old era of tennis success for female tennis players.
Nevertheless, having a career win total of 73 championships in the singles event is among her main achievements. Also, she has 23 wins in the doubles event, and 2 in the mixed doubles event.
This includes 39 Grand Slam titles, with 23 coming in the singles competition and 14 coming in the doubles competition. The other two are from mixed doubles competitions.
She is also an Olympic gold medalist on four separate occasions. Serena has a career prize money total of almost $94.5 million, which is more than any other female athlete ever received.
WHAT ARE 5 INTERESTING FACTS ABOUT SERENA WILLIAMS?
Some of the interesting facts about the 23-time Grand Slam champion speak more about Serena Williams secret achievements. They include the following:
SHE'S A MEMBER OF JEHOVAH'S WITNESSES
She was brought up in the Jehovah's Witness faith, and she has utilized her time during the 2020 lockdown to study the Bible.
Jehova Witness outfit think that festivities such as celebrating birthdays displease God. She does not believe in the practice of celebrating birthdays.
RUNS A CHARITY LOW KEY
Serena opened a number of schools in Africa and other parts of the world thanks to her charitable foundation. She became the UNICEF Goodwill Ambassador in 2011.
The Serena Williams Fund also champions for equity across all races in the world.
MULTIPLE OLYMPIC GOLD MEDALIST
Scooping four gold medals at the Olympics adds to Serena Williams secret achievements. Her debut with the United States Olympic Team came in 2000 at the Sydney Olympics. She won a gold medal together with her sister Venus in the women's doubles event. They accomplished the same thing at the Games in Beijing in 2008, and in London Olympics 2012. Serena finally won the coveted singles gold.
15 MONTHS YOUNGER THAN VENUS
Serena is 15 months younger than Venus. She was born on September 26, 1981 while Venus was born on June 17, 1980. Yet, she excelled in the sport more than her elder sister who holds five Grand Slam titles.
FIRST AFRICAN AMERICAN TO WIN A GRAND SLAM
In 1997, Serena won her first major championship at the Ameritech Cup in Chicago. She was ranked No. 304, yet she managed to defeat then-world No. 7 Mary Pierce and world No. 4 Monica Seles.
HOW MANY ACHIEVEMENTS DOES SERENA WILLIAMS HAVE?
The American tennis player has a lot of achievements in her 27 years of playing tennis. Here is more of Serena Williams secret achievements.
Second black woman to win a Grand Slam at the 1999 U.S. Open.
Became the fifth duo to complete a Career Doubles Grand Slam with Venus after winning the 2001 Australian Open Doubles.
She won the Season-Ending Championships on her debut in 2001.
Her 22 grand slam singles titles rank her second all-time (behind Court and Graf) and first in the open era (tied with Graf 22).
At Roland Garros 2002, she became the first younger sister to beat her older sister.
In 2002, she and sister Venus were the first siblings to rank World No.1 and world No. 2 respectively.
By winning 2003 Australian Open, she became fifth woman to hold all four Grand Slam singles titles.
First African-American to win 2003 Australian Open.
By winning Roland Garros doubles in 2010, Serena and Venus became the first duo since 1998 to hold all four majors.
She won the most U.S. Open titles in the Open Era in 2014. (tied with Evert)
She won the most Australian Open titles in the Open Era in 2015.
2015 was her sixth Wimbledon championship. She's the only man or woman to win three grand slams six times.
Only male or female player to complete Career Golden Slam after 30 years.