Ruben Dias biography and net worth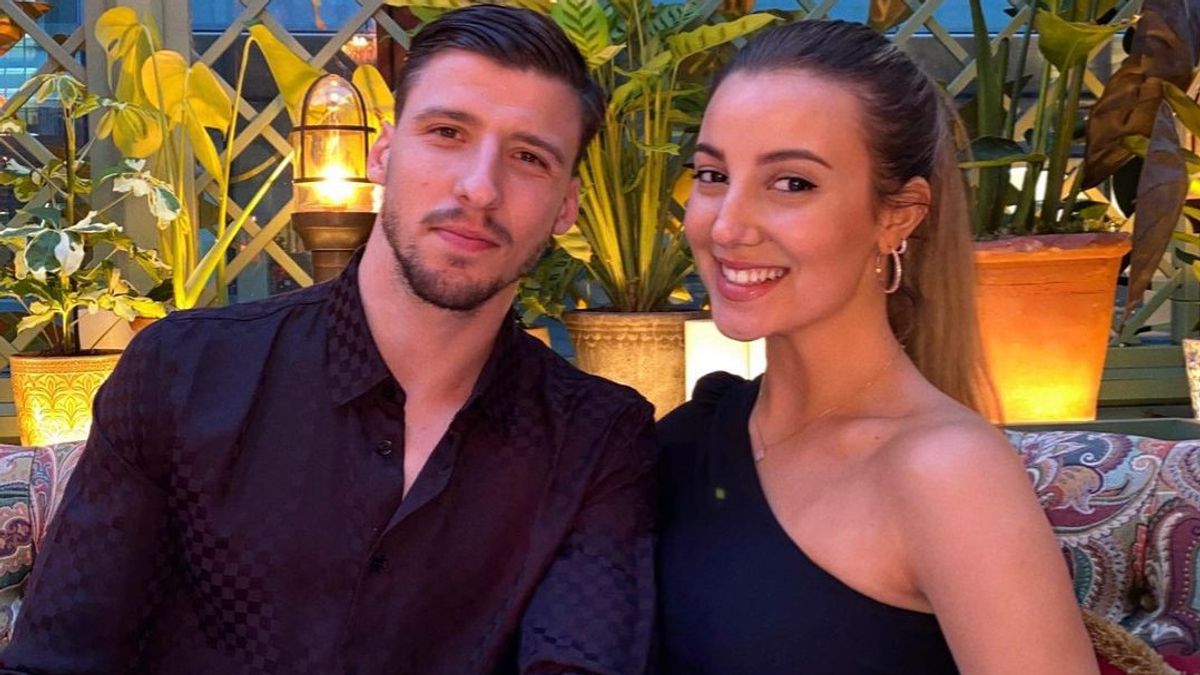 Ruben Dias is one of the best centre-backs in the English Premier League. Dias plays for Manchester City. 

Ruben Dias has won several trophies, including two Premier League titles, in his two seasons with Manchester City. 

Ruben Dias earns 160,000 every week at Manchester City. 
Ruben Dias is a Portuguese professional footballer who plays as a centre-back. Dias plays in the English Premier League for Manchester City. He also represents the Portuguese national team at the international level.
Ruben Dias is one of the best defenders in the world. The centre-back is physically strong and also good with aerial balls. Dias plays on the left-hand side of central defence because he is comfortable using both legs to pass. He is, however, naturally a right-footed player.
Some football pundits say the 25-year-old Manchester City star is as good as Carles Puyol. Dias has also drawn comparisons to the legendary John Terry. AS Roma manager Jose Mourinho ranks Ruben Dias as the best centre-back in the world.
Dias has won numerous trophies, including two English Premier League titles. 
Ruben Dias Biography
Full Name Ruben dos Santos Gato Alves Dias
Age 25
Place of Birth Amadora, Portugal
Height 1.86 m
Nationality Portuguese
Date of Birth May 14, 1997
Occupation Footballer
Marital Status Single
Early Life
Ruben Dias was born in Amadora, Portugal, on May 14, 1997. 
Dias wanted to be a footballer during his childhood days. His football idols were Nemanja Vidic and John Terry. He also admired Vincent Kompany and Rio Ferdinand. 
Ruben Dias played football in the streets before turning ten. He joined the academy of Estrela da Amadora in 2006. Dias spent two years at the football academy before Benfica scouts spotted his talent. The Portuguese international joined Benfica's academy in 2008, where he continued to develop. 
Ruben Dias began his career as a striker before switching to defense. The Manchester City star opted to play as a defender after his team conceded two goals in a match. He later shifted to playing as a midfielder during his early days with Benfica. 
As time passed, Ruben Dias was made a permanent centre-back due to his physicality and ability to intercept passes. Dias was so quick and agile. 
Career
Ruben Dias began his professional football career in 2015 with Benfica. He was promoted from Benfica's academy at the age of 17. However, he made his full debut on September 16, 2017, in a league match against Boavista. Dias' impressive performance against Boavista gave his manager confidence in him. 
The Portuguese international became a regular starter for Benfica as he continued his outstanding performance. There were speculations that Ruben Dias would join French side Lyon in the summer of 2018. However, the transfer never happened as Dias extended his contract with Benfica until 2023. 
Ruben Dias helped Benfica win the Primeira Liga during the 2018-19 season and the Supertaca Candido de Oliveira in 2019. The Portuguese played his last game for Benfica on September 26, 2020, against Moreirense. He scored the opening goal in his last match. 
Dias joined Manchester City in October 2020 for an initial transfer fee of 61 million euros. He made his debut for Manchester City on October 3 in a game which ended 1-1. After a series of impressive performances, the Portuguese won Manchester City's Player of the Month in November. 
Dias played a crucial role as Manchester City won the English Premier League title in 2021. In his first season with the club, he was named Manchester City's Premier League Player of the Season. He was also one of Manchester City's best players last season as they defended their English Premier League title. 
Personal Life
Ruben Dias' older brother, Ivan, is also a professional footballer in Portugal. Ivan is also a centre-back playing for Clube Oriental Lisboa. Dias has two sisters, Beatriz and Carolina. 
Ruben Dias has not disclosed if he is currently in a relationship. However, he dated Portuguese pop star April Ivy between 2018 and September 2021. They didn't have a child during that period. Ivy is three years younger than Ruben Dias.
Ruben Dias earns 160,000 euros every week at Manchester City. As of 2022, Ruben Dias' net worth is $40 million.
FAQs
Who is Ruben Dias dating in 2022?
Ruben Dias has not disclosed his new partner after breaking up with April Ivy in September 2021. 
What is Ruben Dias' net worth
Ruben Dias has a net worth of $40 million. 
What is Ruben Dias' market value?
70 million euros.