Weird reason Melissa Satta and Kevin Prince Boateng divorced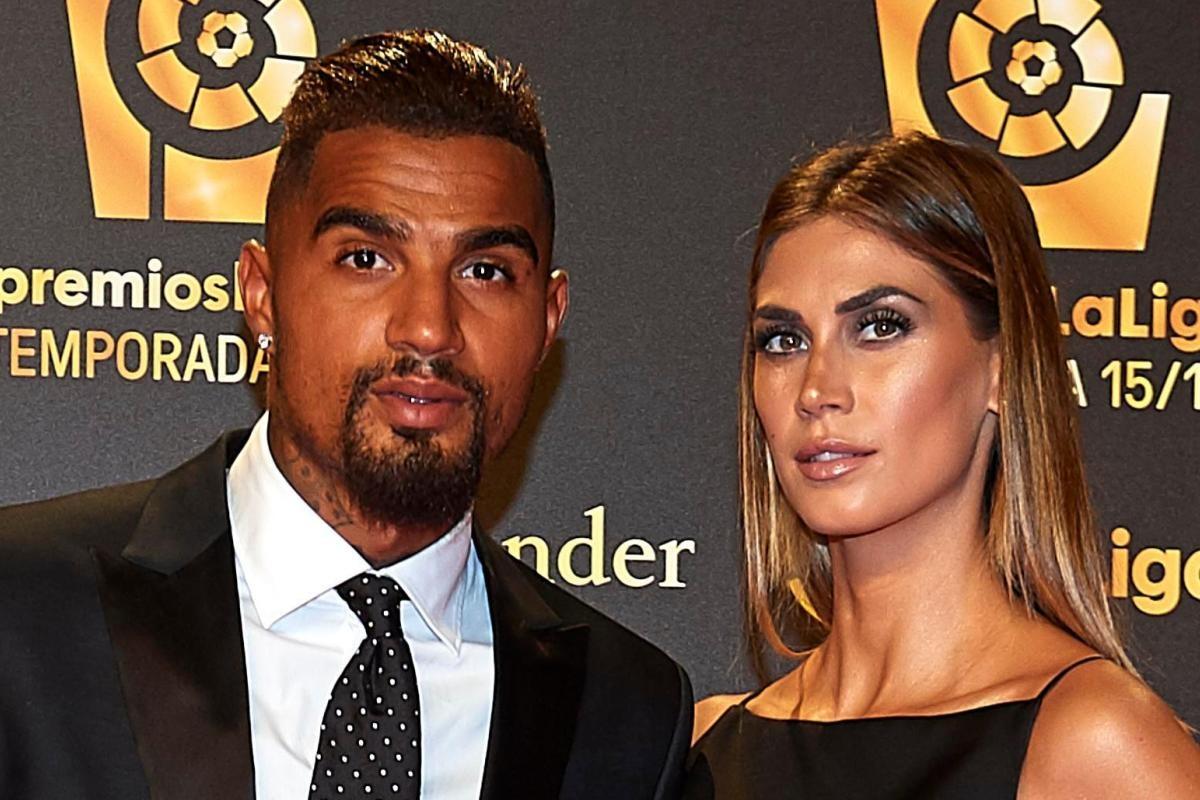 Melissa Satta is an Italian model and TV presenter who got married to Prince Kevin Boateng in 2012
They got a son together after 2014 but would later separate in 2019 and end up divorced in 2020
Boateng says it was not Satta's fault but his mental unwellness that pushed him to this point
The divorce of Italian model Melissa Satta from Ghanaian footballer Kevin Prince Boateng shocked football fans to the core.
They were the perfect celebrity couple back in the day but life has its surprises.  Melissa doubles up as a celebrity TV presenter. Besides her media career, she is also an actor.
She played the role of a showgirl in the Italian satirical television series Striscia la notizia. Satta would later be featured in publications such as Maxim magazine as well as the swimsuit issue of Sports Illustrated in 2010. Satta calls Italy both home and workplace.
WHO IS MELISSA SATTA?
Date of birth – Februar7 7, 1986
Age – 6
Nationality – Italian
Melissa Satta was born to Mariangela Muzzu and Enzo Satta, both of Italian descent and originally from the island of Sardinia. Her mum delivered her in Boston, Massachusetts, in the United States.
She grew up partly in the US before moving back to the Italian island of Sardinia during the formative years of her life. Her father, Enzo Satta, is an architect. He doubled up as a politician in the Sardinian government and the central government of Sardinia.
Enzo was also a political consultant and business partner to Prince Aga Khan IV, from 1986 to 2003. During this time, he politically represented Costa Smeralda in Sardinia and was responsible for the architectural planning of this region.
She attended a high school in the United States and then enrolled in the faculty of Communication studies at the private university IULM. However, there is no evidence that she ever received her diploma or completed her studies.
Satta would later inherit the family business. She has a brief sports history having practiced both women's football and Karate. She played for the women's team of Sardinian Sant'Elena Quartu.
The ex-wife of Boateng won the Sardinian Junior Karate Championships and a national junior bronze medal.
WHEN DID MELISSA SATTA MEET KEVIN PRINCE BOATENG?
Melissa Satta and the former Tottenham player first connected in 2011 during the Milan Fashion Week. They started dating in November of that year.
However, Satta was previously romantically involved with other well-known athletes among them Kobe Bryant and Gianluca Vacchi. In the same year, she also ended her romance with the Italian player Christian Vieri, which had lasted for four years.
The dynamic between Satta and Boateng was nothing short of whirlwind since they first met. They got a child together, got married, and also separated.
In addition to this, the Ghanaian footballer's career was put in jeopardy after his wife's sexist comment in 2012. It became a major source of controversy in 2012.  Melissa Satta unintentionally disclosed that she and Boateng engaged in sexual activity approximately 10 times every week.
WHY DID KEVIN PRINCE BOATENG AND MELISSA SATTA DIVORCE?
Boateng made the decision to end his marriage to Melissa Satta because of his mental illness. In an interview with Corriere della Serra, the footballer confessed that contrary to what people thought, he never left his wife for another woman.
He said that he was going through a difficult moment in his life. He added that he is not the type of man who cheats on his partner with another lady.
His ex-wife is on record saying it was Boateng's decision to divorce in 2020 and not hers. They parted ways in 2019 and formally divorced a year later.
First addressing the topic of the breakup in their marriage, Satta stated, she didn't expect ending their relationship. She said that she tried to do her best, but it never worked out.
The TV presenter then admitted that she endured a great deal of pain following the breakup with the well-known footballer. Nevertheless Melissa Satta shares a common goal with Boateng which is raising their son Maddox Prince.
She lives in Milan, Italy while Boateng lives in Germany. They both moved on with Boateng seeing another Italian model, Valentina Fradegrada, while Satta got engaged to Mattia Rivetti.
MELISSA SATTA NET WORTH
The majority of the earnings that go to Melissa's impressive net worth of $10.5 million come from her successful modelling and TV career. She also tried her hand at acting for a while.
As a result of the fact that she was so successful in all that she attempted, she was able to amass a considerable fortune with relative ease. She has a healthy financial balance, therefore she can afford to live a lavish lifestyle.