Step by step update on Novak Djokovic Australian Open drama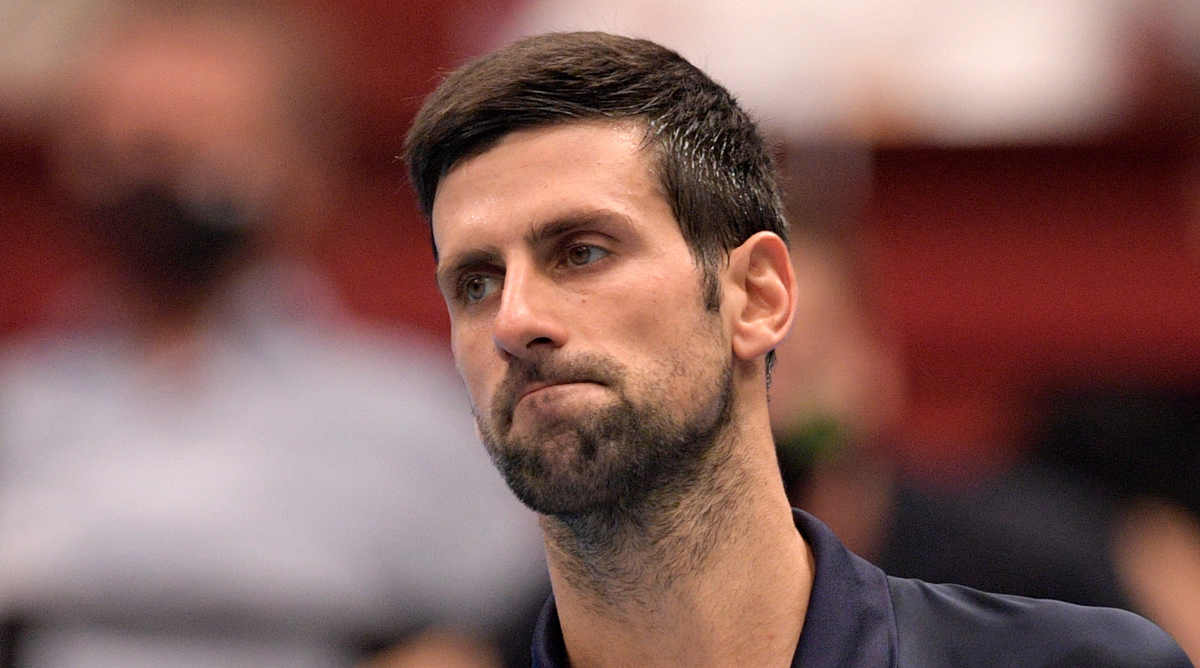 Just before the opening Grand Slam of 2022 that is the Australian Open, world No.1 Novak Djokovic treated the world to high octane drama in Australia.
Since his arrival to Melbourne to his unceremonious exit, Djokovic's presence in Australia was marred by controversy. But, the controversy on whether or not he would play at the Australian Open began way back in 2021.
So, what happened, when and how? Sportsleo highlights it all.
October 28, 2021
For the first time, the Serbian tennis star spoke of his thoughts about the Australian Open. Djokovic at the time urged tennis officials to speak in one voice and involve players in making decisions concerning the opening of Grand Slam in Australia.
He told Tennis365 that he would hate a repeat of quarantine issues that dogged him in early 201. Djokovic said the quarantine experience is a nightmare he didn't want to battle again.
A statement by Scott Morrison, the Australian Prime Minister stated that all tennis players would quarantine upon arrival in Australia for 14 days. Victoria Premier Dan Andrews added that unvaccinated players would not compete – his vaccination status remain unconfirmed hitherto.
In light of this, Djokovic said he was unsure he would compete in the Australian Open come 2022.
November 29, 2021
Djokovic's father Srdjan Djokovic fuelled a rumour that his son could miss the Australian Open due to his vaccination status.
Srdjan called out Craig Tiley, the Australian Open director over the mandatory COVID-19 vaccination rule. He maintained Djokovic was being blackmailed by tennis officials.
Srdjan while speaking to Sports Illustrated said that he does not anticipate Djokovic playing in the Australian Open in 2022.
December 7
Tennis Australia apparently sends participants a letter clarifying that a Covid-19 infection within the last six months qualifies as a genuine medical exemption and that players have until December 10 to submit their medical exemption applications.
December 14
According to a statement released on Djokovic's verified Instagram account on January 12, 2021, he attended a basketball game in Belgrade where several people tested positive for Covid-19.
December 16
Djokovic says he took a fast antigen test, which came back negative. Then an official PCR test "out of an abundance of caution."
Djokovic's PCR test results came back positive later that day, according to his affidavit. But he maintains he didn't find out until after a tennis event on December 17.
Later, he is seen at two events, and no one is masked, according to his foundation's official social media.
December 17
Djokovic attends a tennis event in Belgrade to present awards to youngsters.  On the Belgrade Tennis Association's Facebook page, Djokovic is seen with a group of young kids at an awards ceremony.
In one photo, he is joined by at least 26 young individuals. No social distance is observed, and no masks are worn.
December 18
Djokovic is in Belgrade for L'Equipe interview and photoshoot. In his statement, he claimed he wore a mask except when being photographed.
December 22- 23
Djokovic tests negative for coronavirus. Serbian Health Ministry ascertains this according to an affidavit sworn by the player.
December 30
Tennis Australia grants Djokovic a medical exemption allowing him to enter Australia. The exemption details he requires o vaccination for Covid-19 or quarantine given his recovery records.
January 1, 2022
Djokovic's staff submits his travel statement to the Australian Ministry of Home Affairs, which approves him for quarantine-free entry.
January 2
Djokovic receives a Border Travel Permit from the State of Victoria, according to his affidavit.
January 4
World No.1 revealed that he will be travelling to Australia under an "exemption authorization'.
Jan 5
From Spain, Djokovic lands in Melbourne about midnight. His passport is confiscated and he is led into a tiny room where he is interviewed by border officials.
Jan 6
The Australian government cancels Djokovic's visa and he is transferred to a temporary detention center at Melbourne's Park Hotel.
January 10
Djokovic's hearing begins, with the court reinstating his Visa and ordering his release. But the judge says Australian Immigration Minister Alex Hawke can deport Djokovic.
Jan 11
The Australian Border Force is looking into whether Djokovic made a fake travel declaration before arriving in Australia.
Added information about Djokovic's travel declaration was sent to the Australian government.
January 12
Officials with the Australian Border Force are looking into apparent discrepancies in Djokovic's December PCR results and his travels in the days after he tested positive for Covid-19 in Serbia, a source told CNN.
January 13
As he awaits a decision on whether he can remain in Australia, Djokovic is drawn against fellow Serb Miomir Kecmanovic in the first round of the Australian Open.
January 14
Australia's immigration minister revokes Djokovic's visa ahead of the Australian Open, saying "it was in the public interest to do so."
January 15
Djokovic is detained by Australian authorities ahead of a court hearing on his case to stay in the country.
January 16
The Serbian loses his appeal in court and is deported from Australia. He says he's "extremely disappointed" and leaves on a flight bound for Dubai.