What three-year Australian Open ban means for Novak Djokovic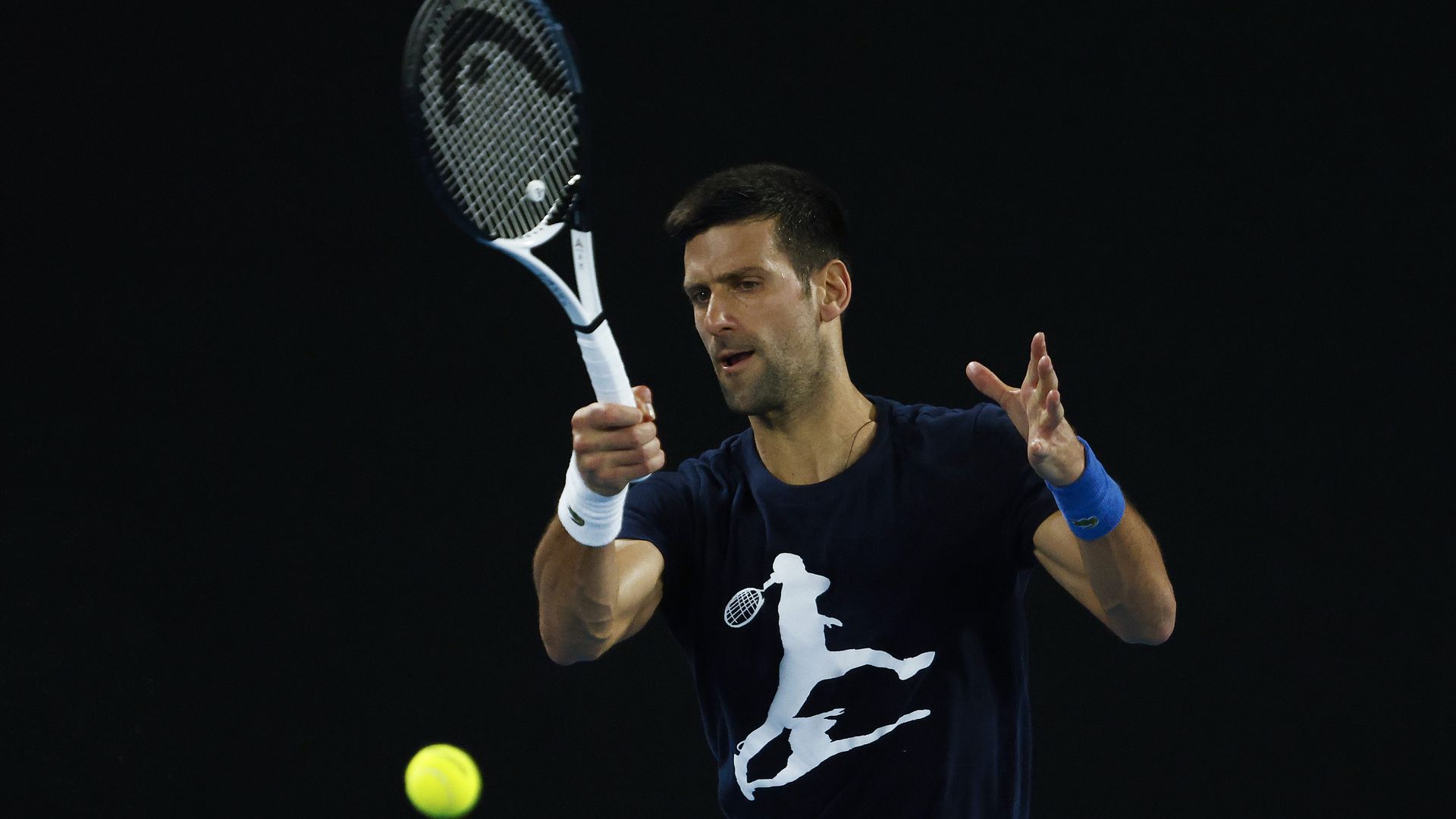 Novak Djokovic Australian Open ban
Novak Djokovic faces a three-year ban from the Australian Open after being barred from entering the country due to disciplinary action.
Djokovic violated the country's stringent Migration Act which warranted the Australian government to revoke his visa for the next three years 'except in specific circumstances.'
The Serbian left Australia on Sunday back home after losing an appeal to be allowed to play in the Australian Open. His bid to play hit a snag especially due to his unvaccinated status against coronavirus.
Why Was Novak Djokovic's Australian Visa Revoked?
Speaking of his exit from the tournament, Djokovic said that he was extremely disappointed with the court's decision to dismiss his application for judicial review of Australia's decision to cancel my visa.
Australian Immigration Minister Alex Hawke cancelled his visa last week days after the court reinstated it and ordered him to be freed from detention.
The world No.1 said that he was unhappy with the attention of the past few weeks being focused on him.
The visa cancellation was upheld unanimously by a three-judge panel more than 12 days after his arrival to Melbourne, Australia.
Scott Morrison, the Prime Minister of Australia, expressed his delight with the decision, saying it will help "keep our borders strong and Australians safe."
Morrison said that officials from the Australian Open will step up security in order to prevent any potential anti-vax protests at Melbourne Park.
When Did Novak Djokovic Controversy Begin?
The controversy surrounding Djokovic's vaccination status began when his visa was cancelled after his arrival in Australia for the first time in early January.
Following a six-hour standoff at Melbourne's Tullamarine Airport, the 20-time Grand Slam champion was issued his marching orders by Border Officials.
His attorneys said he flew to Australia after being granted a COVID-19 exemption. This made him eligible to compete in the tournament before his visa was abruptly revoked.
Djokovic was detained at a government-operated hotel, despite his pleas to be moved to a more luxurious location with a tennis court. His plea to have his private chef prepare vegan meals was denied by Border officials.
His legal team moved to court and Judge Antony Keller reinstated his visa and ordered he be freed.
However, Keller said the final say was with Hawke who said that his office scrutinized the issue sufficiently before cancelling Djokovic's visa.
Why Did Australia's Immigration Minister Cancel Novak Djokovic's Visa?
Government lawyers argued that Djokovic poses an "overwhelming risk" to the general public. They say that his decision to attend tennis activities while infected with Covid show recklessness.
In a unanimous decision, Chief Justice James Allsop and Justices Anthony Besanko and David O'Callaghan determined that Djokovic did not have sufficient grounds to challenge Hawke's deportation order.
Justice Allsop had previously stated that he understood Djokovic may be viewed as "an iconic sports player who is providing an example that is not ideal to be followed."
Will Novak Djokovic Lose Sponsors After Australian Visa Ban?
With the bad news piling up for Djokovic, the consequences of his deportation from Australia continue to reverberate around the world.
As a result of his reluctance to be vaccinated against Covid-19, Djokovic had his visa revoked and was forced to leave Australia on Sunday.
For the next three years, unless given special permission, Djokovic's entry to Australia will be barred. Moreover, French authorities intend to establish a mandatory vaccine rule for all tennis players during the French Open.
Unless he changes his opinion on vaccines, Djokovic won't defend his French Open championship.
Lacoste, Djokovic's main sponsor, has now said they want to meet with the tennis star to discuss the fallout from a recent report that has sparked outrage throughout the world.
The sportswear company in a statement said that with his participation in the Australian Open no longer conceivable, they will have contact him.
"As soon as possible, we will be in touch with Novak Djokovic to review the events that have accompanied his presence in Australia," Lacoste stated.
"We wish everyone an excellent tournament and thank the organisers for all their efforts to ensure that the tournament is held in good conditions for players, staff and spectators."
Deportation and the discussion over whether he can continue his tennis career without being vaccinated are expected to dominate Djokovic's comments in the coming days.
What Do Tennis Stakeholders Think of Novak Djokovic's Deportation?
Tennis365 spoke with seven-time Grand Slam champion Justine Henin on what Djokovic's future holds.
She stated that the Serbian has always fought a losing popularity war against his great rivals Roger Federer and Rafael Nadal.
Henin said that it has always been challenging for Djokovic in terms of image and reputation.
"We have these two players who look perfect to everyone because of their demeanour on the court and their grace," Henin spoke of Federer and Nadal.
She added: "While Novak's accomplishments as a tennis player are unimaginable, it has been tough for him to gain the attention he deserves."
Henin acknowledged that the last two years have been tough for Djokovic even with his on-court success. Nonetheless, she believes the Serbian will rise again.