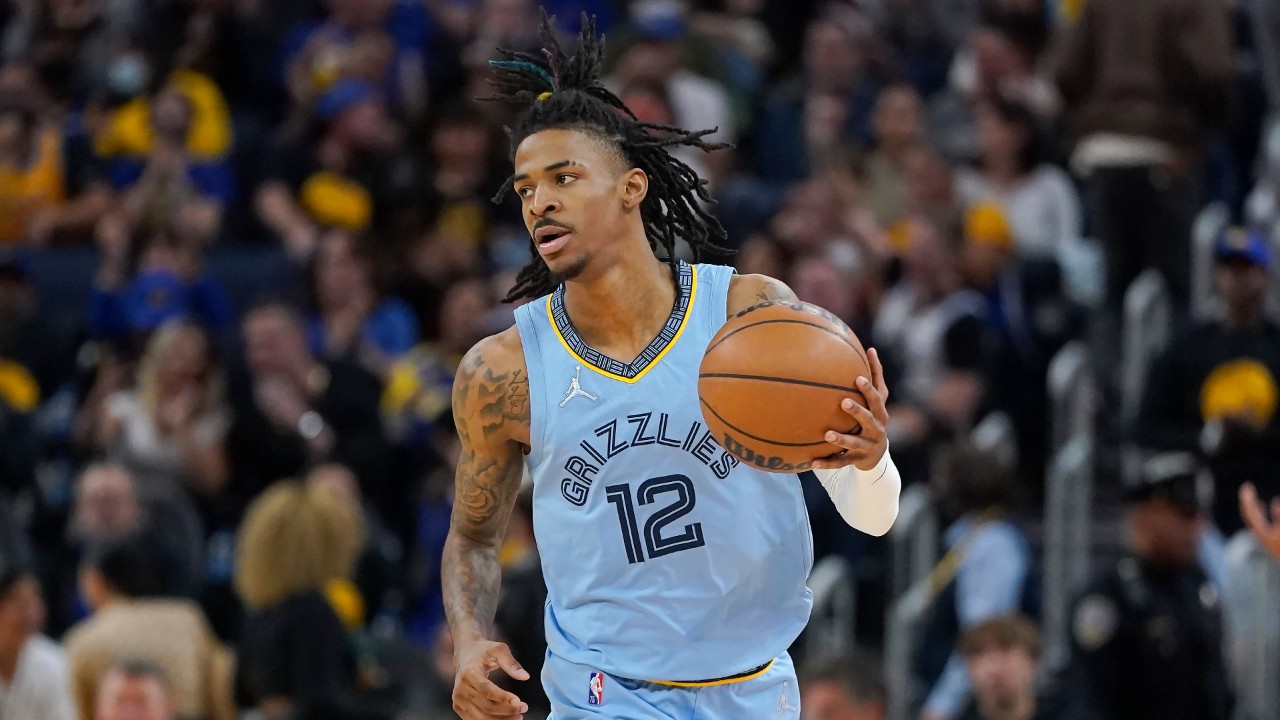 Comparisons between Kyrie Irving and Ja Morant are a stark contrast
Irving is not a violent person
Ja Morant has a gun incident that Irving feels his parents should address
What would you make of a controversial NBA player offering words of wisdom to the other? Put Kyrie Irving in the picture advising Ja Morant.
Throughout his career, Irving has had a fair share of scandals and has frequently come under fire for his decisions. Most recently, the Brooklyn Nets player lost a lucrative deal with Nike following his anti-Semitic remarks a few months ago.
Nevertheless, comparisons between him and Ja Morant are a stark contrast because Irving has never been very violent. Instead, makes an effort to foster harmony and constructive connections despite his controversies.
KYRIE IRVING ADVICE TO JA MORANT
Ja Morant's biggest problems stems from the lack of family time, which he requires in order to feel more secure, Irving says. Not everyone has the opportunity to grow up in a family that loves and supports them, one allowing them to stay away from friends who are not good for them.
The Brooklyn Nets player holds that those around Ja Morant are obliviously his biggest issue. And this is a sign of the missing family time the Memphis Grizzlies players craves for. Ideally, Kyrie is essentially suggesting that Ja Morant's parents need to up their game in being more intentionally responsible for him.
WHEN DID KYRIE IRVING ADVISE JA MORANT?
All of this took place during one of Irving's sporadic Instagram live sessions. In response to a comment asking about Ja Morant's predicament, he chose to address it publicly.
He said an era of always letting social media dominate family is a call for concern.
"Whatever color you are, whatever creed, whatever religion you are, a lot of us need nurturing… We need to normalize family time, taking off the veil of technology. Stop letting technology control your f*cking mind. Stop letting this sh*t do that. Go out in the sun, ground yourself. Learn what peace and mind actually means and pray to God."
He said time has come for people to stop passing judgment on Ja Morant and give him time to develop the degree of maturity he so obviously lacks at the moment.
WAS JA MORANT IN TROUBLE?
The NBA suspended Ja Morant without pay for eight games after a viral video capturing him holding a gun at a Colorado nightclub in March.
Morant, a 23-year-old All-Star had a revolver at the club which the NBA says is a dangerous precedent to the league. Upon meeting with Morant in New York, NBA commissioner Adam Silver described his actions as reckless, irresponsible, reckless, and extremely dangerous. With Morant's huge popularity and influence, particularly among young followers who look up to him, his actions send the wrong message according to Silver.
The NBA commissioner mentioned that Morant was honest about the lessons he learnt from the incident. Further, it made him more aware that his duties to the Memphis Grizzlies and the NBA as a whole go far beyond his performance on the floor.
"He has expressed sincere contrition and remorse for his behaviour. Ja has also made it clear to me that he has learned from this incident and that he understands his obligations and responsibility to the Memphis Grizzlies and the broader NBA community extend well beyond his play on the court," BBC quotes Silver.
The Memphis Grizzlies player later apologized for the incident which was captured during a live Instagram session. He said that he doesn't and will never condone acts of violence and he is cognizant that his actions were irresponsible.
"I don't condone any type of violence, but I take full responsibility for my actions. I made a bad mistake," he said.
WAS JA MORANT GUILTY OF CARRYING A GUN TO A NIGHTCLUB?
However, one is allowed to carry a gun in Colorado but with a few restrictions such as when one is drunk.  Glendale Police Department had no sufficient proof to bring criminal charges against Morant.
Police investigations failed to ascertain if the revolver belonged to Morant or if he carried it to the club. Also, police findings failed to establish if Morant had carried the gun with him to his training facility. All this gave no sufficient ground to charge him with a felony.