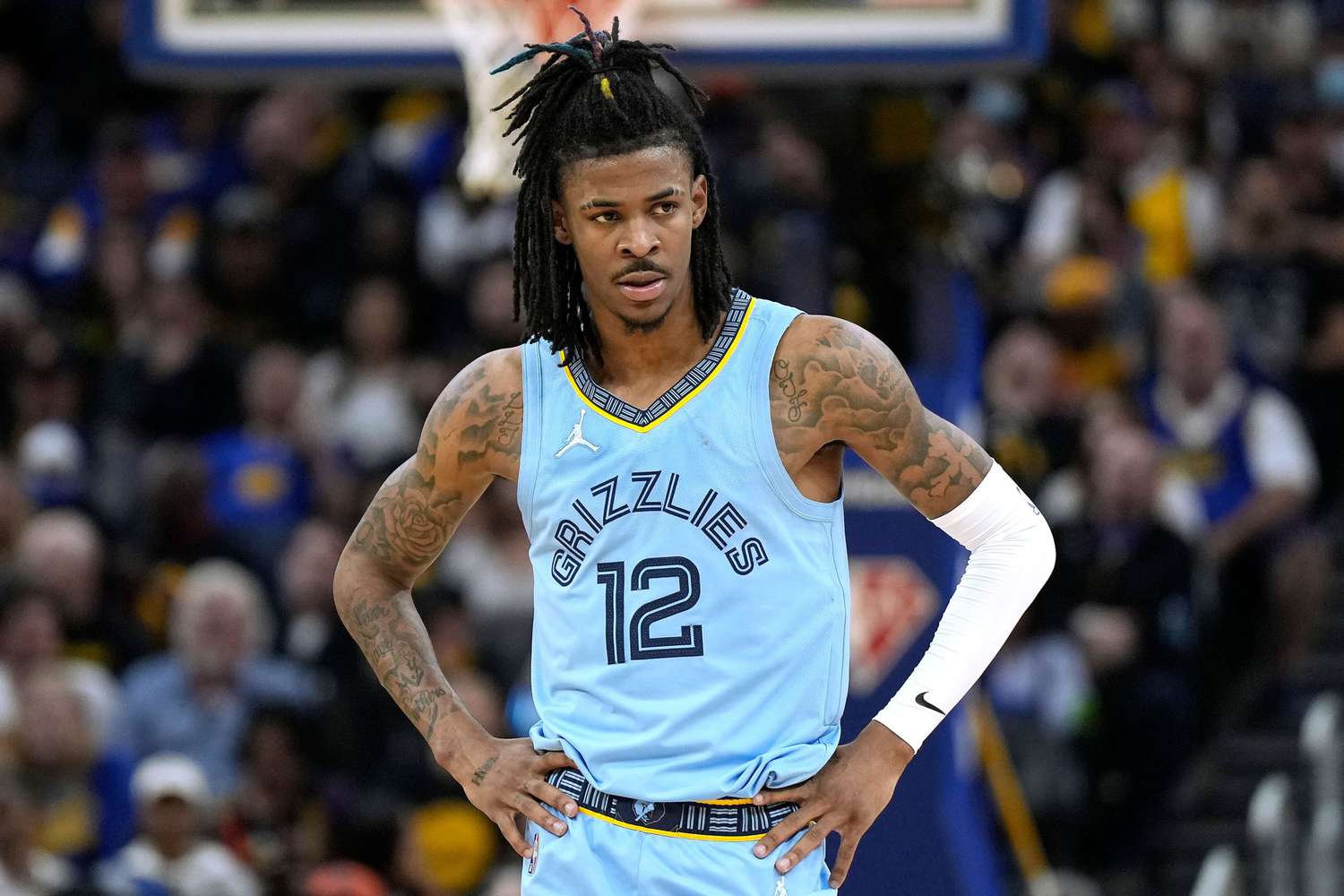 Ja Morant plays for Memphis Grizzlies
He was filmed holding a gun at a Colorado nightclub
NBA suspended him for eight games without pay
After a viral footage showing Memphis Grizzlies player Ja Morant holding a gun at a Colorado nightclub, NBA has suspended him without pay for eight games.
Morant, a 23-year-old All-Star had a revolver at the club which the NBA says is a dangerous precedent to the league.
Upon meeting with Morant in New York, NBA commissioner Adam Silver described his actions as reckless, irresponsible, reckless, and extremely dangerous.
With Morant's huge popularity and influence, particularly among young followers who look up to him, his actions send the wrong message according to Silver.
The NBA commissioner mentioned that Morant was honest about the lessons he learnt from the incident.
Further, that it made him more aware that his duties to the Memphis Grizzlies and the NBA as a whole go far beyond his performance on the floor.
"He has expressed sincere contrition and remorse for his behaviour. Ja has also made it clear to me that he has learned from this incident and that he understands his obligations and responsibility to the Memphis Grizzlies and the broader NBA community extend well beyond his play on the court," BBC quotes silver.
The Memphis Grizzlies player later apologized for the incident which was captured during a live Instagram session.
He said that he doesn't and will never condone acts of violence and he is cognizant that his actions were irresponsible.
"I don't condone any type of violence, but I take full responsibility for my actions. I made a bad mistake," he said.
With a few caveats, such as possession while intoxicated, it is allowed to carry a gun in Colorado.
Glendale Police Department had no sufficient proof to bring criminal charges against Morant.
Police investigations failed to ascertain if the revolver belonged to Morant or if he carried it to the club.
Also, police findings failed to establish if Morant had carried the gun with him to his training facility. All this gave no sufficient ground to charge him with a felony.
The incident came shortly after Grizzlies' defeat by the Denver Nuggets, 113-97.
In June 2022, just before their game, the Warriors and Celtics sent out a joint statement calling for an end to gun violence.
As part of a national campaign to promote gun reform, both teams wore orange shirts during pregame warmups.
Both Celtics coach Ime Udoka and Warriors coach Steve Kerr donned the statement shirts to their separate press conferences, stressing the significance of discussing this important issue.
Kerr knows the dangers of gun violence following the shooting of his father Malcolm in Beirut, Lebanon in 1984.
He was then starting out as a freshman at Arizona and this is why he is always concerned about gun violence. Now 57 years old, Kerr uses every available platform to speak out against gun violence.
The Warrior's coach believes creating more awareness on this American vice will yield a solution in the long term.
He had a meeting with President Joe Biden's top three advisors in January 2023. He talked to them about gun violence.