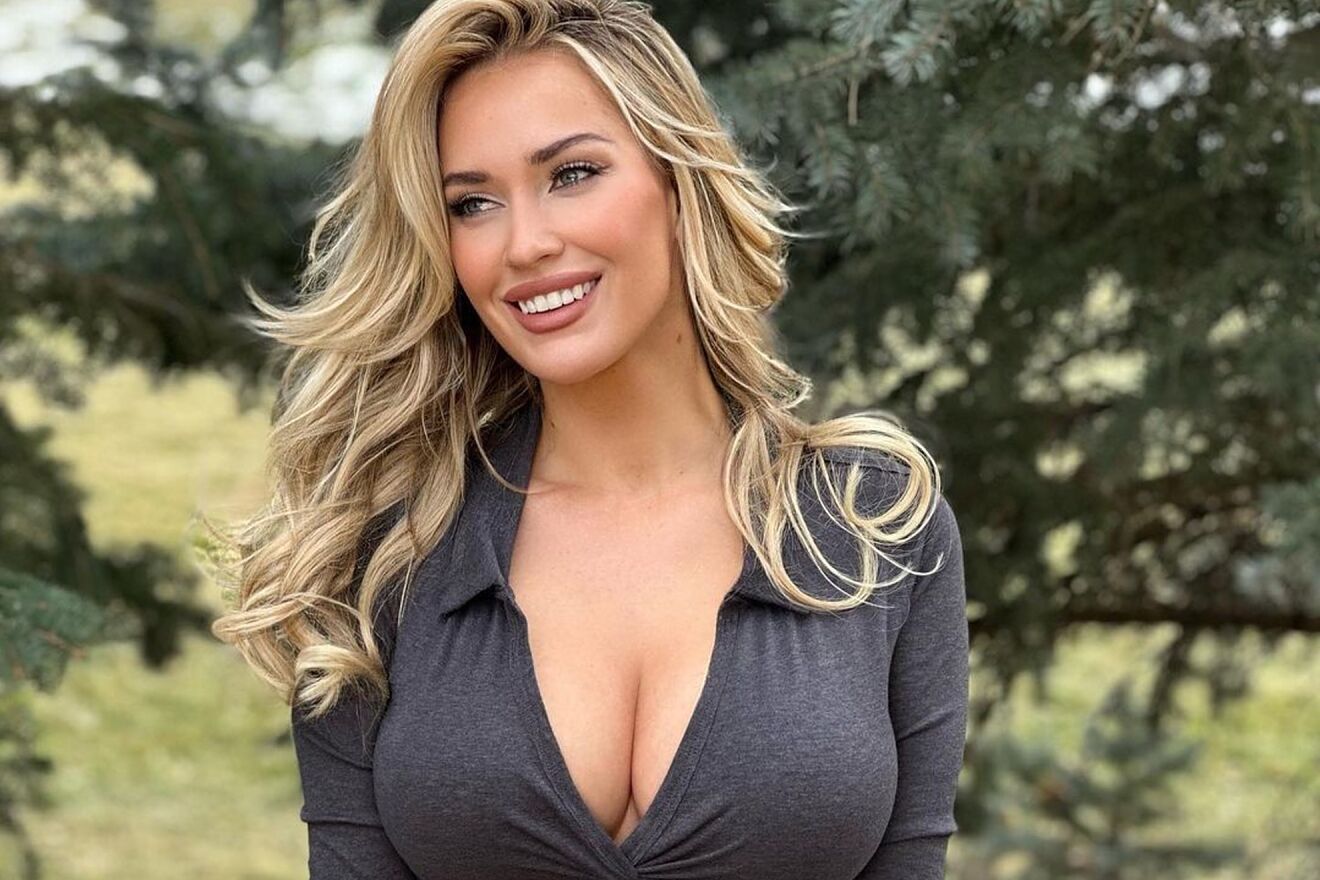 Golf influencers on Instagram have a magical touch that animates the sport
You get more endorsement partnerships coming your way as your social media following grows
Female influencers always have you on a hook to keep the money coming in
Golf influencers on Instagram have a magical touch that animates the sport and it is such a huge business for the tour.
You get more endorsement partnerships coming your way as your social media following grows. As expected, female influencers always have you on a hook to keep the money coming in.
It's a big show with newbies hopping along from every corner of the world. And for their trade, they pack up followers in their millions. These are the top 10 Golf influencers on Instagram.
PAIGE SPIRANAC
Paige Spiranac enjoys a 3.7 million following on Instagram – she makes the first of top 10 female golf influencers.  She has raked in over ($2.9 million) from her golf-influencing exploits mainly through paid partnerships.
Plausibly, Paige has kept her moral standards and dignity high by resisting going the raunchy way as is the case with some Instagram influencers. Instead, she runs the for-pay website OnlyPaige, which has unique videos and golf advice.
She always walks out in stunning fashion and radiates modest beauty with her stylish looks.
BRI TERESI
Bri Teresi is among the admirable golf influencers on Instagram with 1.4 million followers. Moreover, she has a large following on OnlyFans which makes her an incredibly popular influencer. She engages in live discussions and posts NSFW and steamy photo sessions.
Teresi made headlines recently for terminating her relationship with the lingerie company Honey Birdette. However, she still retained her 150,000 followers on Only Fans. Honey Birdette picked a non-binary, biological male model to appear in women's inner garments.
GRACE CHARIS
With 1.1 million followers, she rocks as an influencer on PGA Tour. Grace Charis has a huge following on OnlyFans which makes her popular. She has amassed over 100,000 likes while posting explicit videos.
Additionally, she has over 50,000 YouTube subscribers who watch her golfing advice videos. She doesn't hesitate to publish something that is candid and direct and golfing enthusiasts love this.
LUCY ROBSON
A 986K isn't a small feat. The Surrey-born Lucy Robson, 29, enjoys the golf sceneries in Florida where she lives. With a net worth north of £400,000, PGA tour is all out to offer her incredible paid partnerships.
CLAIRE HOGLE
While at California State University, Claire Hogle was a common figure on the course. She managed to build a-860,000 Instagram following
She is from San Diego and already has nearly one million Instagram followers. Fans love her for the insights she shares on her vegan journey and the great moments she spends with golfer Jordan Speith.
At 23, she ranks among distinguished golf influencers on Instagram.
HOLLY SONDERS
Holly Sonders' influence adds to her celebrity status, especially with her relationship with boxing icon Oscar De La Hoya. The 36-year-old Los Angeles fighter has kept it locked with Sonders since 2021.
De La Hoya once lit the internet after confessing that they roll in the hay every night because of their high energy. She frequently displays her swing on social media while providing admirers with technique advice.
HANNAH B LEINER
Leiner made a name for herself as a golfer in 2017–18 while playing for the Florida International University team. Since then, the 23-year-old Instagram model has developed into a well-known figure on social media, amassing an astounding 317,000 followers.
She is known for both her golf prowess and her bikini body, which she flaunts in a variety of swimsuits. Her love for golf goes back to when she was five years old. Her parents introduced it to her and she picked up with a lot of passion. Eventually, she landed on the list of the top gold influencers on Instagram.
ELISE LOBB DZINGEL
Elise Lobb is a 29-year-old avid golfer who doubles up as a TV personality. Her golf intrigues go back to when she was three years old in her California home. She enjoys 299,000 Instagram followers.
Lobb won the Miss Daytona Beach competition in 2014, but she continued her education and graduated with a degree in sports writing. She also has a growing YouTube channel with over 14K subscribers.
MCKENZIE GRAHAM
McKenzie Graham draws attention in every dimension with her striking beauty. Graham is currently pursuing pre-law and communications while also playing golf and running a YouTube series Bombers and Bombshells. She has 151,000 followers.
LAUREN PACHEO
Lauren Pacheo is 32 years old and is based in Los Angeles where she works as a model, TV presenter and influencer. She is an accomplished golfer and also promotes her own wellness brand while blogging about a healthy lifestyle.
She split up with Hollywood actor Jeremy Sumpter in 2015 after a 10-month engagement. With her trade in showbiz, she is a formidable Instagram influencer with 148,000 followers.