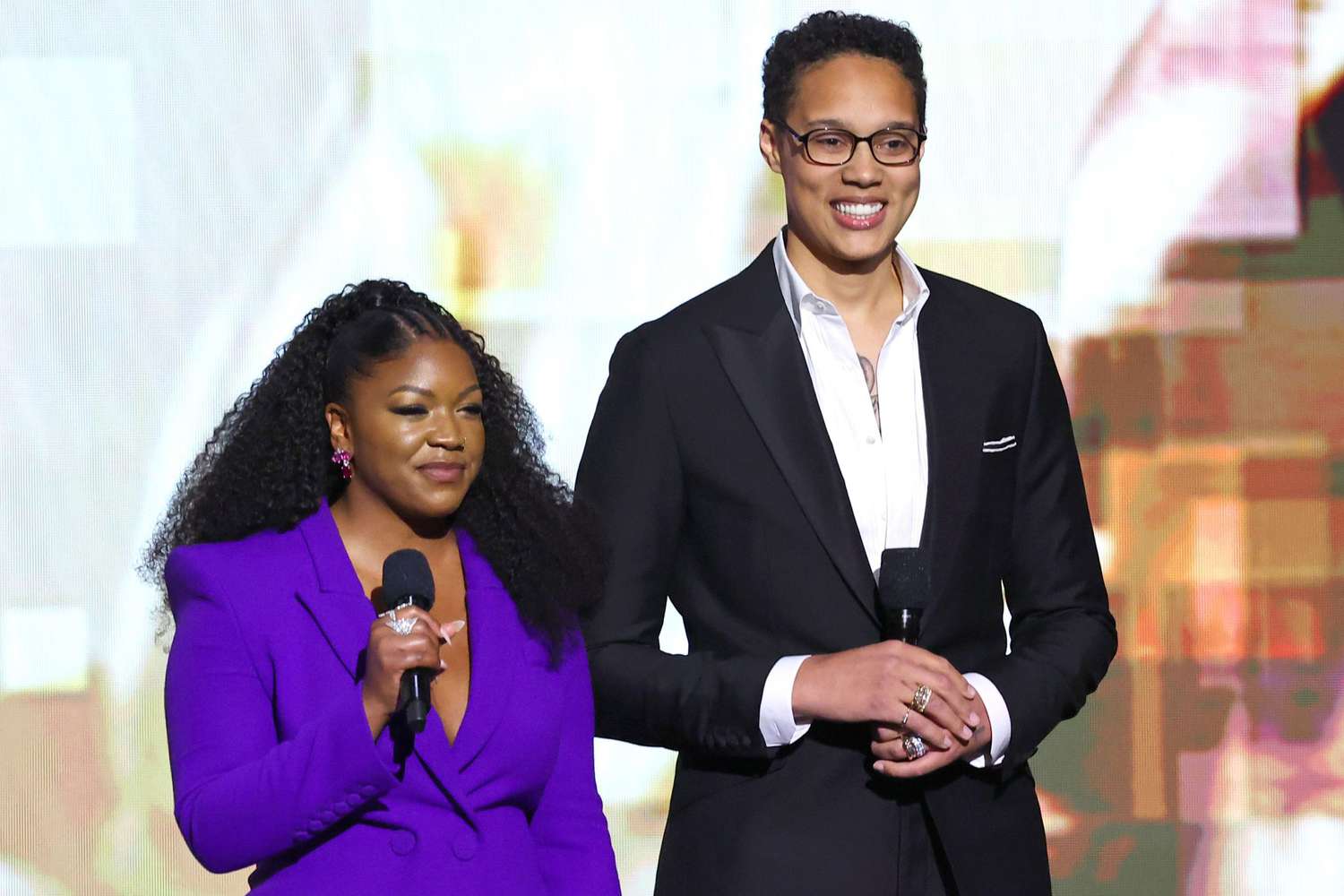 Brittney Griner got to the stage at the NAACP Image Awards and got a hearty welcome
She spent 10 months in a Russian prison
She returned to the US on Dec 16 after spending 10 months in a Russian prison
When WNBA star Brittney Griner got to the stage at the NAACP Image Awards over the weekend, it was an emotional moment for her having spent 10 months in a Russian prison.
The standing ovation she got was nothing she imagined of when she sat all by herself in a tiny prison cell in one of the worst Russian prisons. The love was too much and she had lost all hope at one time while in prison. She never thought and expected American love two months after her release from prison.
Griner's first public presence at a star-studded event was at the Super Bowl LVII in mid-February held in Arizona.
WHAT DID BRITTNEY GRINER SAY AT NAACP IMAGE AWARDS
Flanked by her wife Cherelle Watson, The Phoenix Mercury player pleaded with everyone to keep fighting for all US citizens imprisoned abroad. She said a sustained fight by all will bring them home one day just like it happened to her.
Griner while celebrating all guests hosted by Queen Latifah at the NAACP Image Awards said the American voices matter. They speak for the downtrodden and those who have lost hope in life far away from home.
Her speech started with an appreciation for her wife Cherelle and a clarion call for all to fight for fellow Americans incarcerated away from home.
"It feels so good to be here, especially with my beautiful, amazing wife and with all of y'all here today," Daily Mail reports. "I want to thank everyone and let's keep fighting to bring home every American still detained overseas."
As soon as she finished saying this, athletes such as retired tennis star Serena Williams, and Dwyane Wade formerly of the Miami Heat gave her a standing ovation at the NAACP Image Awards.
WHAT IS NAACP IMAGE AWARDS?
The NAACP Image Awards is a ceremony celebrating achievements and performances by people of colour in sports, film, literature and music annually. An American civil rights organization, the National Association for the Advancement of Colored People (NAACP) started the outfit in 1967. Its intent was and remains to acknowledge and celebrate diversity among people of colour and those among them who contribute to courses of social justice.
Members of the public can join NAACP by registering themselves and becoming a part of the outfit that prides itself in the recognition and promotion of diversity among its people.
HOW WAS BRITTNEY GRINER RELEASED?
After long diplomatic talks with Russia, the US government secured Griner's release from prison in December 2022. The Joe Biden-led government brokered a prisoner swap deal with Russia and gave up Viktor Bout, a Russian arms dealer.
The WNBA star was arrested at an airport in Moscow in February 2022 for being in possession of vape cartridges containing cannabis oil. She was held incognito for months and then sentenced to nine years in prison.
She appeared before Judge Anna Sotnikova on August 4 for sentencing after taking a plea in July 2022. The judge in her ruling that Griner deliberately broke the law which warranted a nine-year sentence and a one million roubles fine.
Her legal team tried to appeal her sentence but it was quashed leaving her with no other option other than serving her full prison term. She spent months at IK-1, Russia's most feared prison.
Before the US government managed to broker her release deal, Griner saw harder days at another notorious correctional colony in Mordovia known for its brutal prison system.
She posted the following message on her Instagram page as soon as she landed back in the US on December 16.
"It feels so good to be home! The last 10 months have been a battle at every turn. I dug deep to keep my faith and it was the love from so many of you that helped keep me going. From the bottom of my heart, thank you to everyone for your help.
President Biden, you brought me home and I know you are committed to bringing Paul Whelan and all Americans home too. I will use my platform to do whatever I can to help you. I also encourage everyone that played a part in bringing me home to continue their efforts to bring all Americans home. Every family deserves to be whole."
Griner is back playing for the Phoenix Mercury team.