Teacher and lawyer, meet Brittney Griner wife Cherelle Watson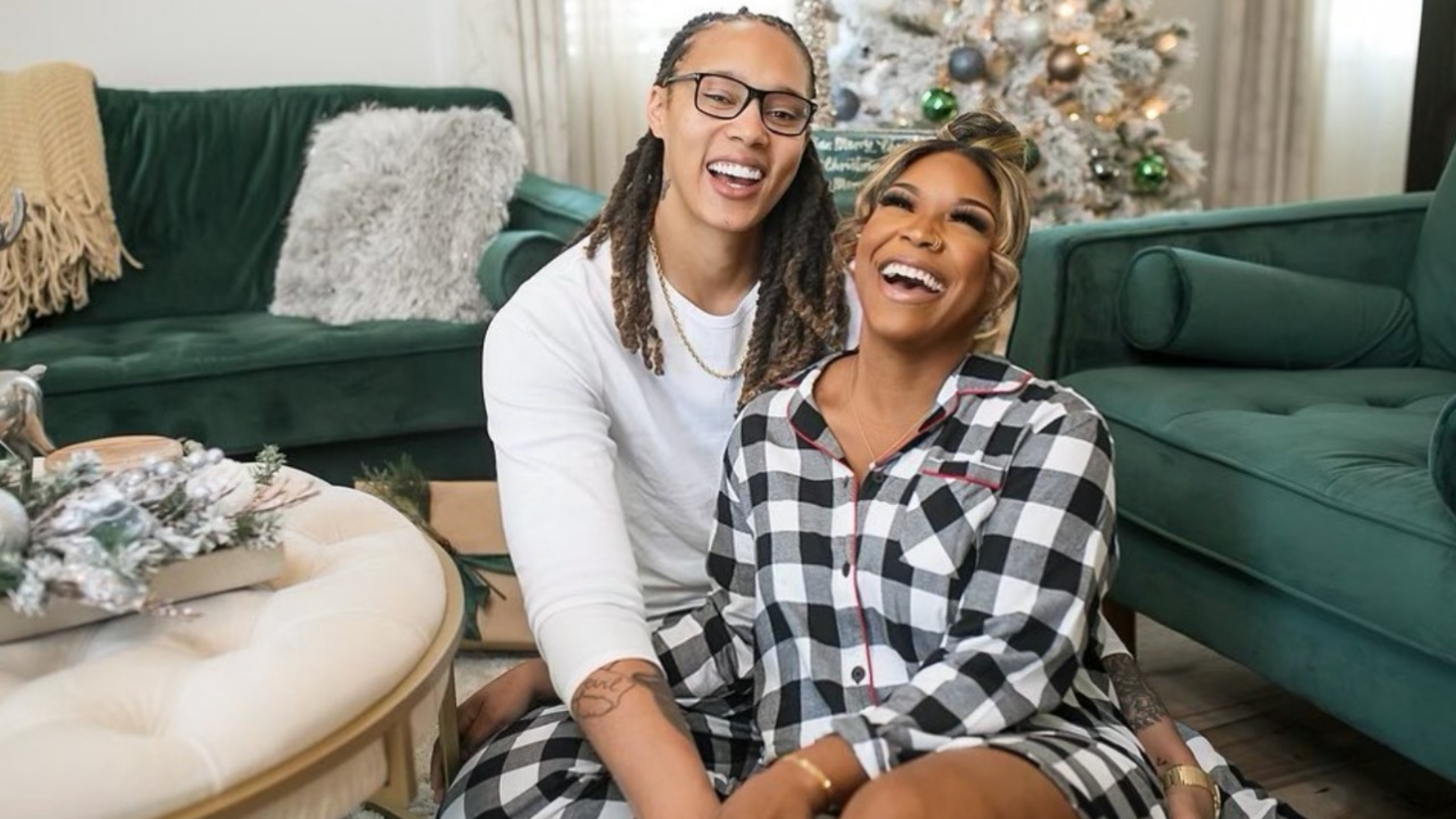 Brittney Griner's wife Cherelle Watson has an interesting career

She is a maths teacher and a lawyer too

She first studied political science and government, then law
Brittney Griner wife Cherelle Watson became a headline hitter once more following the arrest of her wife in Russia.
Griner was arrested on February 17 at Moscow's Sheremetyevo airport with vape cartridges carrying hashish oil in her luggage. She says that she was prescribed medical cannabis in the United States to ease pain from longstanding injuries.
Cannabis use, whether for medical or recreational purposes, is prohibited in Russia. As she hurried to catch her flight to Russia, Griner said she packed her vape cartridges by accident and pled guilty to the charges.
Judge Anna Sotnikova sentenced her on August 4 to nine years in prison. She determined that Griner knowingly broke the law. The judge also fined the Phoenix Mercury player one million roubles, which is equivalent to approximately $16,700.
Before the sentencing of the WNBA player, she wrote a letter later published by StarTribune. She talked of how she missed her wife, Watson and her whole family.
Her case is currently one of the high stake diplomacy cases that the US is currently engaged in with Russia. Let's now shift gears to Cherelle back home.
WHO IS BRITTNEY GRINER MARRIED TO?
The WNBA player is currently married to Cherelle. She met Watson when they were both freshmen at Baylor University.
They clicked and one thing to the other over the years. Eventually, Brittney Griner wife Cherelle Watson came to be after marrying her. The latter changed her surname from Watson to Griner in 2019.
Although Cherelle and Griner met while they were both Baylor University in Texas students, the two did not begin dating until 2016. This was after Griner's divorce from ex-wife Glory Johnson.
In 2018, the Phoenix Mercury player popped the question to Cherelle. They had their wedding the next year in 2019 when Cherelle changed her surname.
Griner, 31, posted celebrated this day on her Insta Stories, expressing unending love for Cherelle.
"I will never forget the day I met you at Baylor in the sub area!" she recalled.
WHAT DOES CHERELLE GRINER DO FOR A LIVING?
Cherelle's LinkedIn page states that she attended Baylor University from 2010 to 2014. She studied political science and government with a family and child studies concentration.
She later announced her May 2022 graduation from NCCU School of Law on Instagram. Thus, it suffices to say she has a career footing in government and law.
The Arkansas-born 28-year-old has been quite vocal on various social media platforms calling for Griner's release. Brittney Griner wife Cherelle Watson has, in numerous calls, pleaded with the US government to secure her partner's release.
Surprisingly, that she is estimated she has a net worth of $3.5 million dollars. This figure takes into account the fact that she is married to Griner.
Far from her law and political science degree, Cherelle works full-time as a math instructor. This brings in a yearly salary of approximately $63,000.
HOW MUCH DOES BRITNEY GRINER MAKE?
Far from Brittney Griner wife Cherelle Watson history, the WNBA Olympic gold medalist earns handsomely.
After agreeing to a three-year, $664,544 contract extension with Phoenix Mercury in 2020, Griner earned $221,450 in 2020–2021, and $227,900 in 2022–2022.
She would have taken home $227,900 in 2023–2024 – but it remains in limbo now since she is serving a nine-year prison term in Russia.
To avoid exceeding the league's wage ceiling, the WNBA said in May that the Mercury's would pay Griner her full contract. Compared to what she made in Russia, her WNBA pay was peanuts.
Since 2012, Griner has been a member of the Russian team UMKC Ekaterinburg, where she has earned an annual salary of more than $1 million.
According to The New York Times, WNBA stars have played in Russia during the league's offseason for years. Griner is one of them after joining UMKC Ekaterinburg in 2011–2012 season.
She has played for the club ever since. The "prioritization" policy was recently instituted by the WNBA in an effort to discourage players from playing overseas during the offseason.
Players who arrive late to training camps will be punished beginning in 2023 and will face a season-long suspension beginning in 2024.
WHAT IS BRITTNEY GRINER'S WIFE'S OCCUPATION?
Brittney Griner wife Cherelle Watson is a teacher and lawyer, as mentioned above. Her teaching module stems from her first undergraduate in Political Science and Government, where she majored in child studies concentration.
She teaches mathematics while in class.