Hopes high as Brittney Griner's legal team files appeal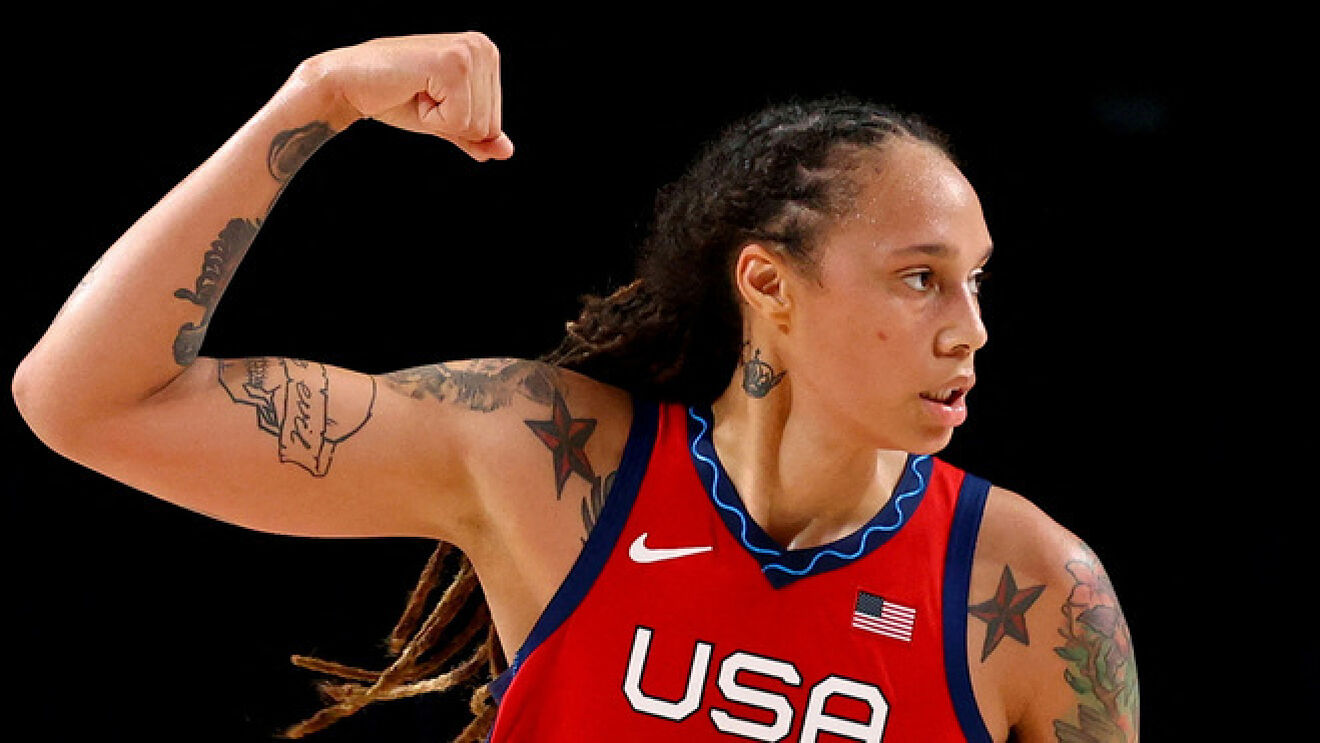 Griner entered a guilty plea on July 7
She was sentenced to nine years in jail
Her lawyers feel she was not given a fair trial
After a Russian court sentenced American WNBA player Brittney Griner to nine years in jail, her lawyer are already up with an appeal for her sentence.
Griner entered a guilty plea on July 7, even though the case was still ongoing under Russian law. It was widely believed that a guilty verdict would be reached one her narcotics possession.
The Phoenix Mercury player was arrested at an airport in Moscow in February while in possession of cannabis-infused vape cartridges.
At the time of sentence, on August 4, Judge Anna Sotnikova stated that she determined that Griner knowingly broke the law. The judge also fined Griner one million roubles, which is equivalent to approximately $16,700.
Her legal team is now appealing this sentence. Griner's deadline to file an appeal of the verdict was Monday.
Partner at Rybalkin Gortsunyan Dyakin and Partners law firm Maria Blagovolina confirmed to Reuters that they filed an appeal but said no more about it. Exactly how soon an appeal could be heard was unclear.
She entered an Alford plea, admitting culpability but claiming she had no intention of breaking the law. Griner said after her sentence in Khimki, close to Moscow that she committed an honest mistake.
She is hopeful that she won't spend her life in a Russian jail. Griner showed very little emotion when the judge read the punishment to her, and she listened to the verdict with a blank expression.
Alexander Boikov, a lawyer at the Moscow Legal Center who defended Griner in court, told Reuters that they are pushing for a reverse of the ruling.
He indicated that violations throughout the investigation will be a major point of emphasis in the appeal. In court, Griner's legal team claimed that she lacked access to translated versions of certain aspects in her case files.
A week after her arrest, Russia moved soldiers into Ukraine, and the United States and its allies responded with unprecedented waves of sanctions against Moscow, entangling the athlete in a geopolitical tempest.
Russia insists there were no political motives behind the investigation. They have advised the US not to use "megaphone diplomacy" and that any prisoner exchange would have to be discussed behind closed doors.
Maria Zakharova, a spokesperson for the Russian Foreign Ministry, responded to the White House's public condemnation of the Russian court judgment in a Telegram post on Monday.
Zakharova said that Griner was smuggling hashish oil-filled smoking cartridges. Seeing as there was no need in denying it, the basketball star herself spoke clean about it.
He chided the US for overlooking justice in its own land alluding to an FBI raid at former President Donald Trump's Florida home.
A week before Griner's sentencing, Russia was ready to open talks with the US government to secure her release.
Russian Foreign Minister Sergey Lavrov said he would be open for a call with the United States secretary of state, Antony Blinken, to explore the possibility of a prisoner swap.
Blinken proposed a compromise to Russia that would result in the release of Griner and another imprisoned American, Paul Whelan.
According to a source with knowledge of the situation, the United States administration reportedly discussed the possibility of exchanging convicted Russian arms dealer Viktor Bout for Whelan and Griner.