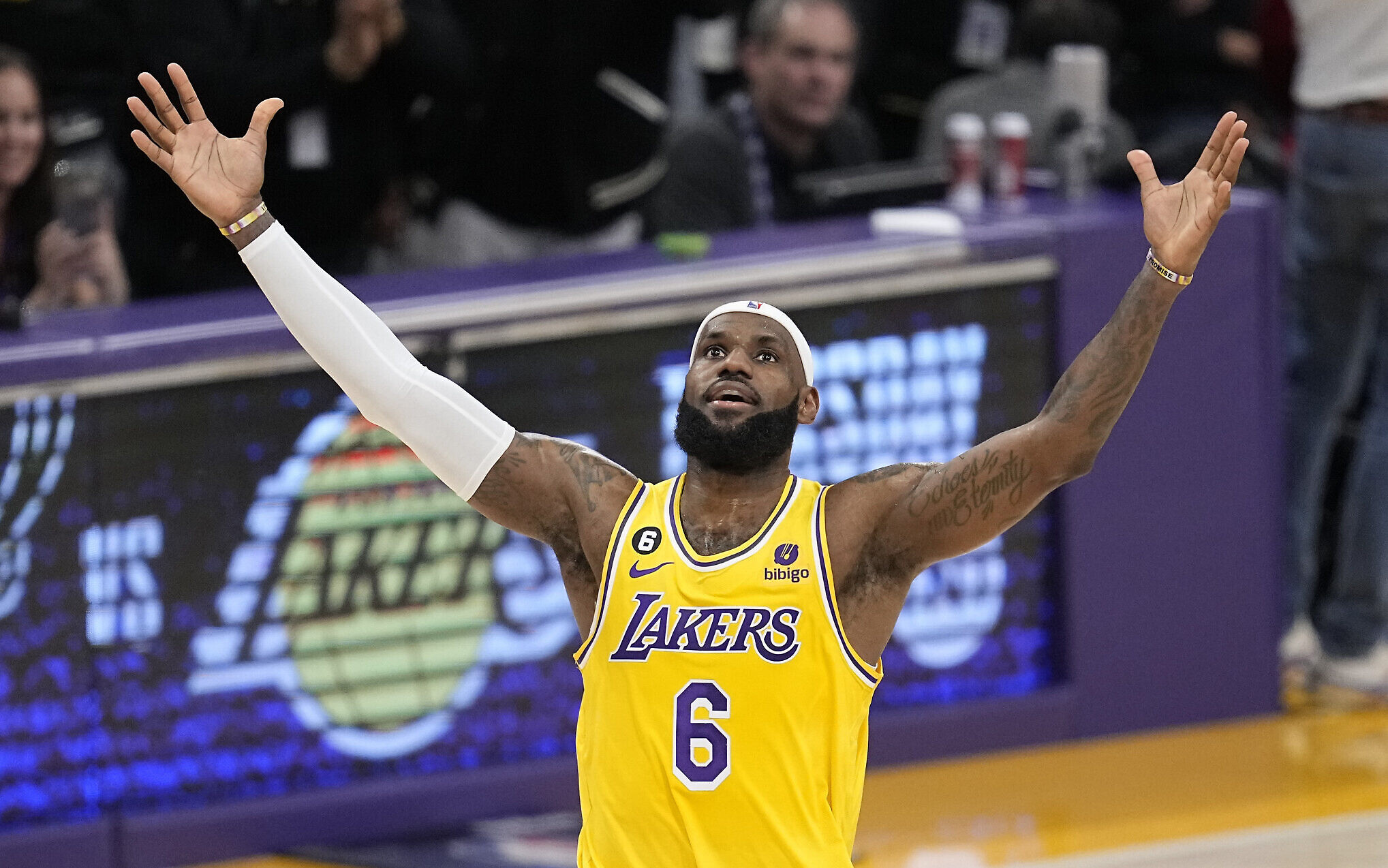 LeBron James met his agent Rich Paul when he was still in high school in Akron
Paul had just lost his father and was selling jerseys at the trunk of his car to eke a living
A year later, he became James' personal assistant after his drafting in the NBA
LeBron James agent Rich Paul recently hit the headlines with his rumoured dating of singer Adelle. This is big news in showbiz but he is part of James' journey to success.
Famed as the greatest basketball player of his generation, the Los Angeles Lakers star has a reputation as a risk-taker. Such is his story when he hired him as his agent and his decision, which many viewed as a big risk paid off greatly.
Theirs is a beautiful story after their first meeting in 2002 when James was still in high school in Akron. Paul was 21 years old at the time and he was trying to launch his throwback jersey company. Then, he met the Lakers star.
James was mesmerised by Paul's vintage Warren Moon jersey and inquired where he obtained it. It turned out that Paul was driving to Atlanta to get more jerseys while selling them out of the trunk of his car. He provided James his Atlanta contact information and instructed him to leave his name off for a discount before continuing on his way. That's how their friendship started.
DOES LEBRON JAMES OWN PAUL RICH?
LeBron James agent Paul Rich started a private company, Klutch Sport Group in 2012 with the Laker's NBA player. Here is how it all started. LeBron hired Paul as his personal assistant at a salary of $50,000 per year after he was selected first overall in the 2003 NBA Draft.
It was a sweet deal for Paul whose dream was bigger than his limitations in life of lacking a college degree. As a PA to James, he had to quickly learn on the job and gain administrative experience. Earlier, his father's demise following a battle to intestinal cancer saw him drop out from the University of Akron to Cleveland State.
Nonetheless, Paul made it his mission to gain more knowledge about the sports industry over the years. He started out at Creative Artists Agency under Leon Rose and he established strong relationships and connections there that later assisted him in launching his own business, Klutch Sports Group, in 2012.
Paul hired renowned longtime agent and lawyer Mark Termini in 2013 to handle Klutch's NBA contract negotiations.
In an interview with New York Times, Paul said that his association with James came with a bigger vision of creating value.
"I didn't just want to be a member of LeBron's entourage: LeBron had no obligation to me. I was not entitled to anything. I wanted to be valuable," he says.
WHO WAS RICH PAUL FIRST CLIENT?
In 2014, Paul negotiated a deal for LeBron James to return to the Cleveland Cavaliers, which was one of the biggest sports stories of the year. LeBron James agent Rich Paul couldn't wrap his mind around the fact he closed the biggest deal ever.
James said that him playing for the Cavaliers had more than basketball in mind. It was about making a mark of change as a player. His intent was to inspire children back in Ohio that you can always achieve your dreams despite where you grow up in.
Klutch Sports is among the most successful sports agencies representing the crème de la crème of the NBA. Paul's net worth rose to a staggering $200 million by 2021, a complete contrast from a 21-year-old who sold jerseys from his trunk's car a two decades ago.
ARE RICH PAUL AND LEBRON FRIENDS?
LeBron James agent Rich Paul has amazing friendship with the man who gave a shot at him in changing his life. He is on record saying that James was a realist who he wanted to be with in his professional career. Paul implores James was always real with him and he is the only person who saw greatness in him while no one else would.
James immensely contributed to Paul's success in life and they embody the importance of having a sense of direction in life. James became Paul's ladder to change his fortunes in life after his dad's death. Who would ever think that a man who dropped out of university would be as successful as he is today?