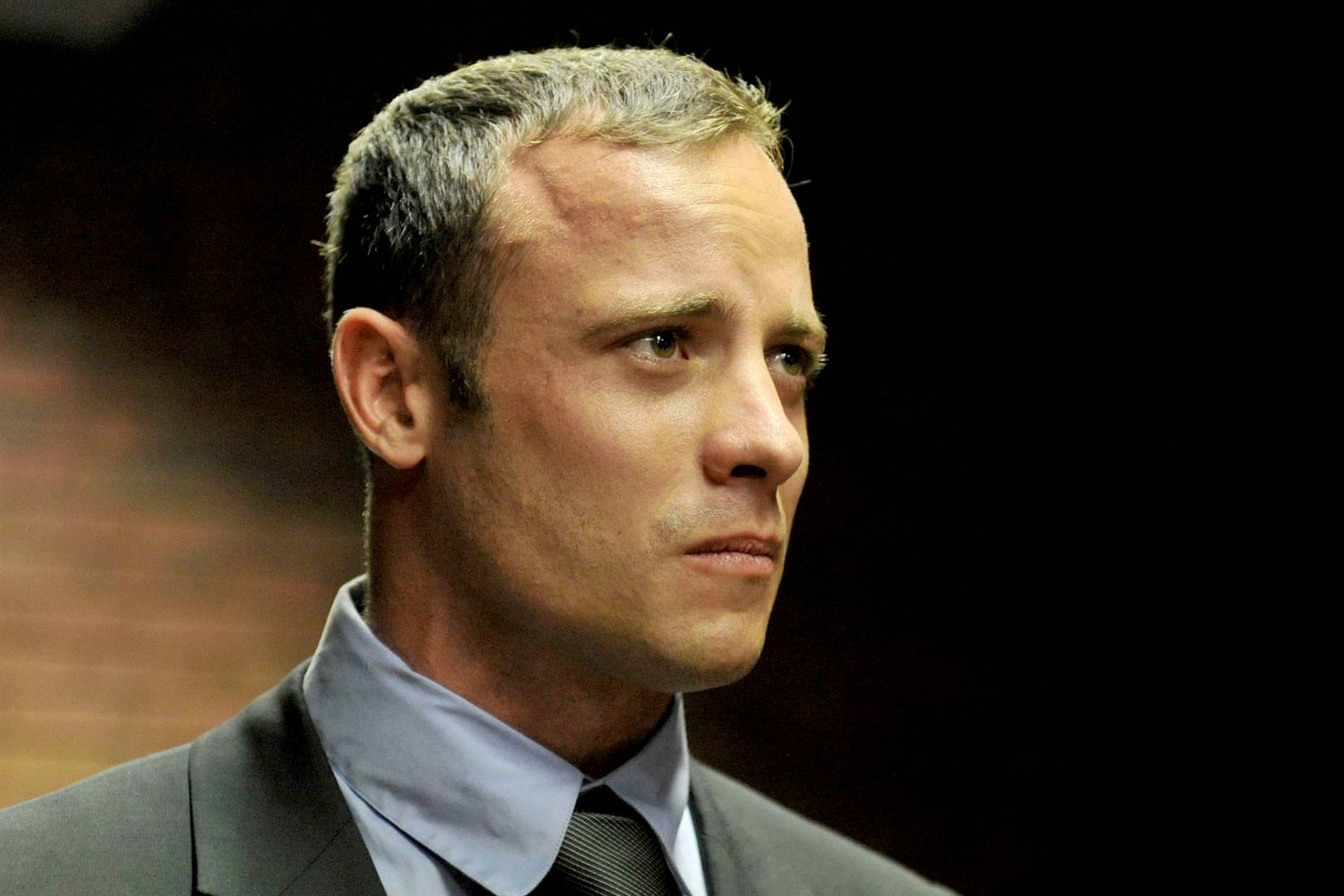 Oscar Pistorius, story of success and downfall, is equally captivating and sad
He is serving a 13-year jail term
He was sentenced in 2017
Oscar Pistorius story of success and downfall is equally captivating and sad. Pistorius became famous for being a double amputee who competed against able-bodied athletes using prosthetic legs, which he called "blades".
The 'blade runner' as many always called him, was born without fibulas, the bones that run from the knee to the ankle. Thus, he had both legs amputated below the knee when he was 11 months old. Despite this, he became a successful athlete, competing in both Paralympic and able-bodied competitions.
He won multiple medals in the Paralympic Games, including gold medals in the 100m, 200m, and 400m events at the 2004 and 2008 Paralympics. He also broke several world records for Paralympic athletes. In 2007, he became the first amputee to compete in a non-disabled World Championships, and in 2012, he became the first amputee to compete in the Olympics.
His success on the track and his determination to compete at the highest level made him an inspiration and role model for many people with disabilities. A few years later, all this glory was gone in the infamous Oscar Pistorius story of love and murder.
WHAT HAS HAPPENED TO OSCAR PISTORIUS?
Pistorius was convicted of murdering his girlfriend, Reeva Steenkamp, on Valentine's Day in 2013. The 'blade runner' claimed that he had mistaken her for an intruder in his home, but the prosecution argued that he had intentionally killed her after an argument. He was initially convicted of manslaughter and sentenced to five years in prison.  But that conviction was later overturned on appeal and he was convicted of murder.
DID OSCAR PISTORIUS SERVE TIME?
A big part of Oscar Pistorius story is about his time in jail. He served time in prison for the murder of his girlfriend, Steenkamp. He was initially convicted of manslaughter and sentenced to five years in prison, but that conviction was later overturned on appeal and he was convicted of murder. He was sentenced to six years in prison.
However, in 2017, the South African Supreme Court of Appeal (SCA) overturned an earlier, more compassionate sentence of six years for murder. It ruled that Pistorius should serve 13 years and five months in prison for Steenkamp's murder. The same court decided in 2016 that his present sentence should be retroactive to October 2014, when he was first imprisoned for a lesser crime of culpable homicide.
According to Pistorius, this backdating indicates that he was qualified for parole in February of 2021. He requested in August 2022 that the parole board hold a hearing for him through the Gauteng High Court. He requested that the hearing occur within 30 days following the order granting his request.
However, the most challenging part of Oscar Pistorious story is Atteridgeville prison where he was committed to saying that the court of appeal issued conflicting decisions. Further, the South African Correction Services Department claimed that it requested a court ruling to determine the precise beginning date of his sentence.
HOW LONG IS OSCAR NOW IN JAIL?
Pistorius is in jail for six years now after his first sentencing for manslaughter in 2014which was overturned in 2017 and handed a 13-year jail term for murder. His whole sentencing for murder and subsequent release on parole sparked a sharp debate in South Africa. Most black folks felt that Pistorius, a Boer, got preferential treatment in this whole murder trial which wouldn't be the case for any other black South African.
HOW LONG HAS OSCAR GOT LEFT IN JAIL?
Pistorius has seven years left of jail time. However, he is fighting for early parole. He sued the Prison's department forcing them to grant him a parole hearing. According to Julian Knight, his attorney, the Paralympian requested a court order compelling the government to hold a parole hearing.
Knight said Oscar Pistorius story wasn't pushing for parole but a board hearing to determine whether or not he deserves it. In South Africa, a convict must complete the first half of their sentence before being eligible for parole.
The Department of Correctional Services verified in July 2022 that Pistorius and Steenkamp's parents had spoken in June. The interaction was a part of Pistorius' rehabilitation, which he needed to complete to be eligible to petition for parole.
CONCLUSION
Pistorious is a sad tale of how tragedy strikes at the peak of one's career. It is even more challenging for him because he was always in the limelight as an internationally celebrated Paralympian. Nevertheless, he is now focusing on fighting for parole,