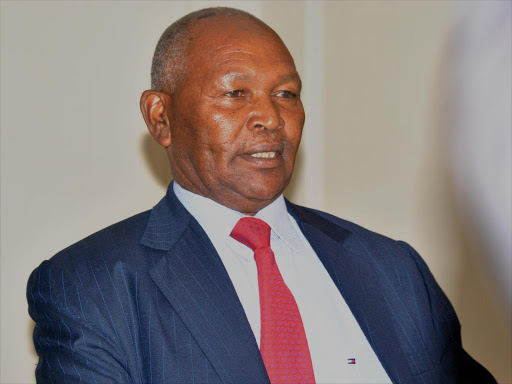 Kipchoge Keino history is legendary and it's something generations will learn from
He is widely remembered for his exceptional achievements as a long-distance runner
Keino is considered one of the greatest distance runners of all time
Kipchoge Keino history is legendary, and generations will learn from it. He is widely remembered for his exceptional achievements as a long-distance runner during the 1960s and 1970s.
Keino is considered one of the greatest distance runners and is best known for his Olympic and World Championship medals. The Kenyan athletic legend bagged gold medals in the 1500 meters and 5000 meters at the 1968 Mexico City Olympics.
In addition, he also set multiple world records during his career, including the world record in the 3000 meters and the marathon. Keino's performances at the 1968 Olympics, his world records, his longevity in the sport, and his inspiring resilience in the face of adversity solidified his place in the pantheon of the greatest athletes in history.
WHO WAS KIPCHOGE KEINO WHY DID HE BECOME FAMOUS?
Kipchoge Keino is a Kenyan former middle-distance and long-distance runner – one of the greatest runners in the history of the sport. Kipchoge Keino history has to do with his winning multiple Olympic and Commonwealth Games medals.
The most memorable include two gold medals at the 1968 Mexico City Olympics in the 1500m and 5000m events.  He held the world record in the 3000m steeplechase for almost nine years and the world record in the 5000m for over a year. He also broke the world record in the mile run on multiple occasions.
Keino is also known for his success in cross-country competitions, winning several gold medals at the Commonwealth Games and All-Africa Games. He was also the first African runner to win a gold medal in a 3000m or longer event in the European circuit.
ARE KIPCHOGE KEINO AND ELIUD KIPCHOGE RELATED?
Eliud Kipchoge is a Kenyan long-distance runner, one of the best marathon runners of all time, and he currently holds the world record for the marathon. His most recent mark of success was the 2022 Berlin Marathon.
Kipchoge ran the Marathon in 2:01:09 in September, scrapping 30 seconds off his previous record. Ideally, he broke his own world record in the first half of the race, clocking in at 2:01:39, which he had previously established on these same streets in 2018. This added to his
While Kipchoge Keino and Eliud Kipchoge share the same first name and are both Kenyan from the same tribe, they are unrelated. However, Eliud Kipchoge has stated that Kipchoge Keino was an inspiration to him, and he looks up to him as a role model. That's the beauty of Eliud Kipchoge history – mentoring and inspiring scores of athletes.
HOW OLD IS KIPCHOGE KEINO?
Kipchoge Keino was born on January 17, 1940 making him 83 years old. He was born in the village of Kapsabet, in Nandi County, Rift Valley, Kenya.  The Kenyan Rift Valley is known for producing many world-class runners, including Olympic and world champions. Several factors contribute to this phenomenon. One of the main reasons is the altitude of the area. The Rift Valley is at a high altitude, which helps improve lung capacity and endurance, making it an ideal training ground for runners.
HOW DID KIP FARE AT THE MUNICH OLYMPICS?
Keino competed in the 1972 Munich Olympics. He won the gold medal in the 1500m. He also won the silver medal in the 5000-meter race. It was one of many proud moments in the service, and he looks back to them with so much pride.
Besides, Kipchoge Keino history trickles down to his beautiful family. In fact, one of his sons Martin Keino is a celebrated athlete who took after his father.
As a successful and accomplished athlete, Keino made a significant fortune. Even after his retirement, he has been involved in different business ventures and is also a sports administrator and ambassador, which adds to his wealth. In 2016, he was appointed as a Goodwill Ambassador for the United Nations Office on Sport for Development and Peace (UNOSDP). Through this role, he promotes sport as a tool for development and peace, particularly in Africa.
Moreover, Keino is involved in charitable work. In particular, he promotes sports and education in his Nandi home. He has also supported underprivileged children and youth through various charitable organizations.