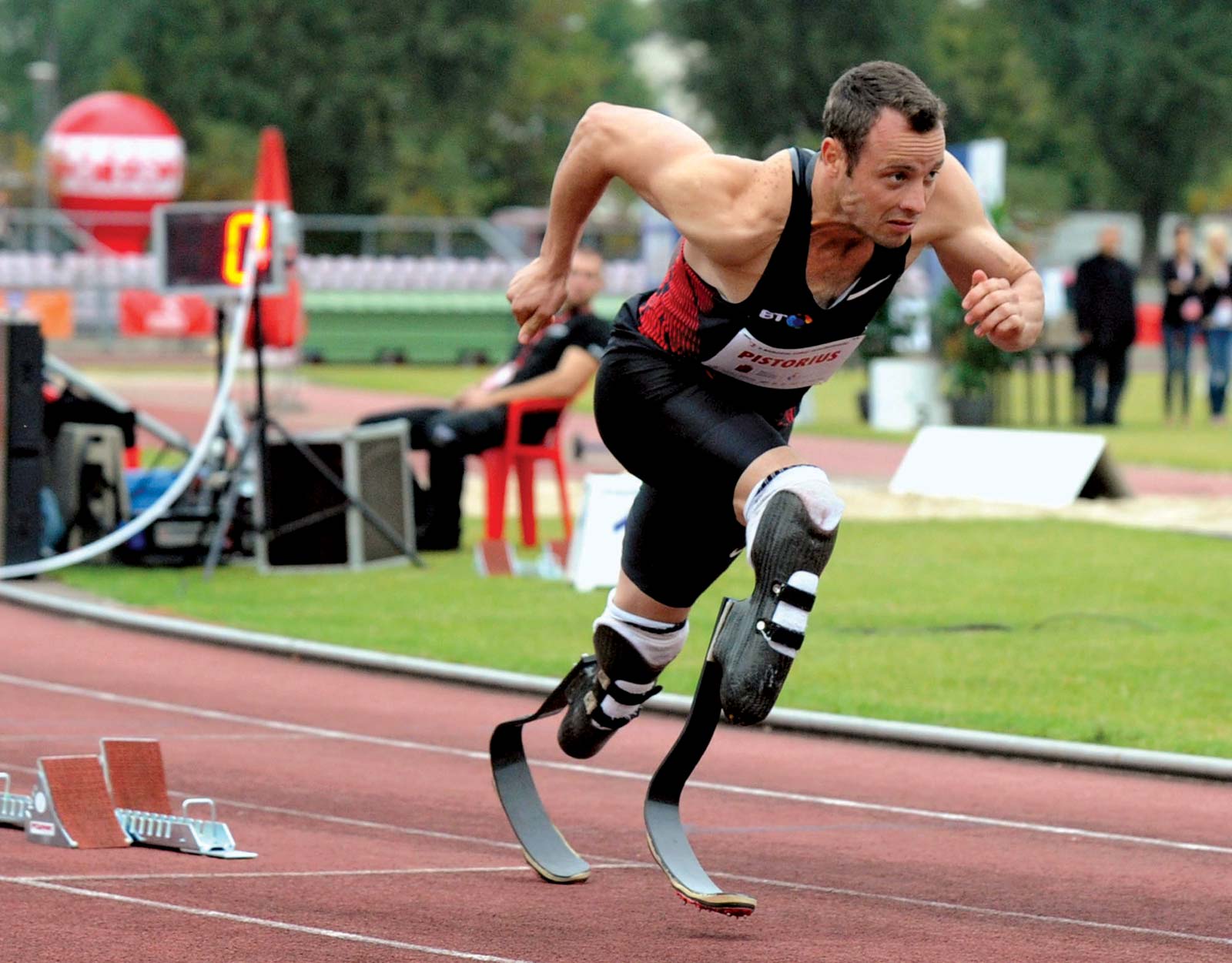 South Africa and the world at large have fond memories of the 2012 London summer games all because of Oscar Pistorious.
Even without his legs, Pistorious made history with his J-shaped prosthesis earning him the nickname 'Blade Runner'. He proved beyond doubt that disability is just a mindset and there is so much one can do their bodily inefficiencies notwithstanding.
He was and still is an embodiment of Lupita Nyong'o's famous saying 'all dreams are valid. Better still, he also personifies Kipchoge Keino's famous words 'no human is limited'.
However, his fame and glorious career came tumbling down with a thud following the death of his girlfriend in February 2013.
Then, his fame was at its peak, his name being plastered across the international media due to his elite performance at the London 2012 Paralympics. But, his alleged killing of his girlfriend Reeva Steenkamp sunk all this glory and showed him from an ugly new front.
Pundits describe the turn of events as the biggest form of human tragedy, especially for such an icon. The big question is, how was his childhood like?
Pistorius Childhood
Pistorius was born and raised in South Africa to Henke and Sheila in 1986. He was a loveable kid who suffered a big tragedy when he was 11-months-old.
His legs had no fibula which deformed his feet. There wasn't much his parents would do medically to correct the condition other than having their son's legs amputated. Doctors amputated his legs just below his knees.
What's interesting is that a young Pistorious showed great energy and his parents got him his first pairs of prosthetics at 17 months.
And this was the beginning of intense mental exercises to grow his inner strength.
"My brother, my sister, and I were brought up with one iron rule – no one was allowed to say 'I can't,'" he writes in his autobiography.
His parents trained him not to limit himself in his thoughts and how he does things his disability notwithstanding.
Pistorious unbelievably took up high-intensity activities such as riding bikes, hiking, wrestling and water skiing.
According to Pistorious' biography, his biggest setback in life was when his parents divorced. He was then six years old and it nearly shattered his world. But, he fought through this only to lose his mother at 15 years after a deadly allergic reaction to treatment.
A year later, Pistorious suffered a knee injury when playing rugby. All this time, he had never thought of athletics though he showed great fitness for the sport through rugby.
A doctor who was treating him suggested that he takes up running as therapy to heal his injury and this is when he discovered his other talent.
Pistorius Started Running By Accident
He trained vigorously until 2004 when he made his debut in the international sprinting stage. He cruised forward like a cheetah in the 200 m sprint that year in September. It was the first time many people heard of his 'Flex-Foot Cheetah' blades.
Pistorius would then take on abled athletes much to the surprise of the world. His great performance drew attention to his side as several quarters questioned if his blades gave him an undue advantage over other athletes.
Lightweight Blade Controversy
A probe was opened in January 2008 where the International Association of Athletics Federations dropped a bombshell on him.
The athletics body in its findings noted that the carbon fiber blades gave Pistorius added advantage over other athletes. He was banned from all athletic competitions.
But, lady luck was on his side – the decision was dismissed by the Court of Arbitration for Sport.
The court's ruling noted that the blades were effectively aiding Pistorious mobility especially after a difficult start of the race tracks with curves.
Four years later, he posted a great performance at the London 2012 Paralympic games. He bagged gold medals in all sprints – 100 m, 200 m, and 400 m races respectively.
Controversies That Ruined Pistorius Athletics Career
Before the February 2013 tragic news of his girlfriend's death, Pistorious was not new to controversy. But none such a magnitude as that of Reeva's death.
In February 2009, he crashed while on a speedboat that was awash with alcohol bottles. In September 2009, he was apprehended for allegedly slamming the door on a woman at a party he attended.
But, his gigantic downfall came in 2013 when he accidentally discharged his gun firing four times and killed his Steenkamp instantly. She was behind a locked bathroom door at his home.
Sentencing Uproar
After a year of hearings, Justice Thokozile Matilda found Pistorious guilty of handling his firearm negligently and a homicide too. She handed the Paralympic champion five years in jail triggering an uproar.
This was later overturned by the Supreme Court of Appeal in 2015 and he was again sentenced to six years in jail despite his crime fetching a minimum 15-year jail term.
In 2017, he was sentenced to 13 years and five months in jail.