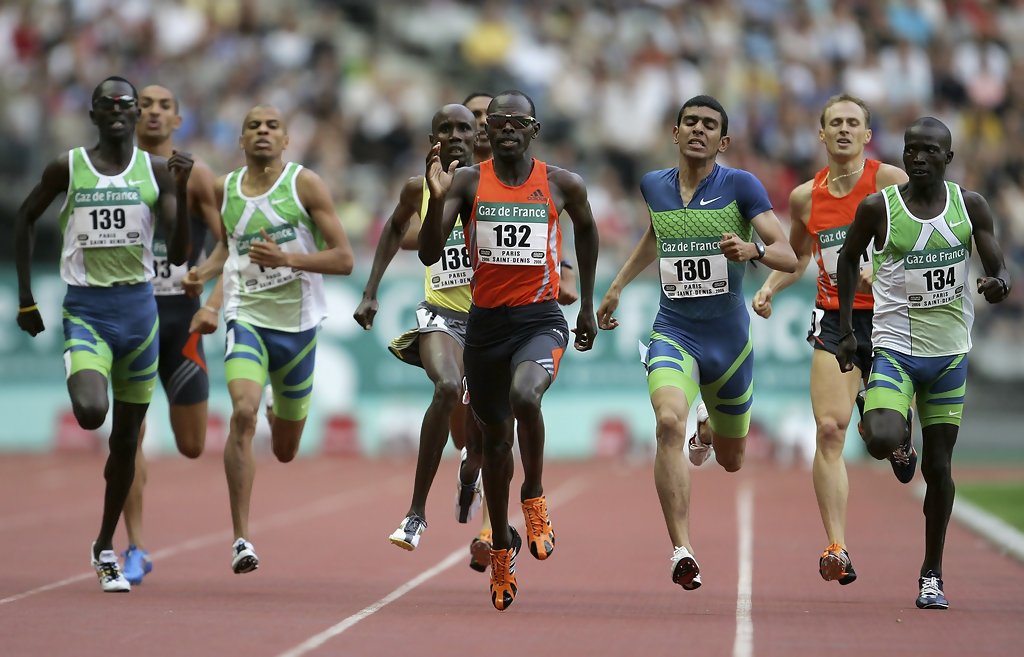 Mariga, Wanyama and Lagat are some of the athletes who joined politics.
Sportspeople joining politics in Kenya is not new.
Some have won, while others have seen their political ambitions and dreams increase in vain.
Politics and Sports might have very complicated relationships. Still, sportspeople joining politics in Kenya is not new, with some winning while others have seen their political ambitions and dreams increase in vain.
These Kenyan athletes left sports to join politics.
 McDonald Mariga
Mariga is a retired Kenyan footballer who played as a defensive midfielder.
He was the first Kenyan footballer to ever play in the UEFA Champions League.
Later, In August 2019, Mariga decided to hang his football boots to join Kenyan politics, where he vied for the Kibera Member of parliament seat after the death of Ken Okoth, which occurred on 26th July 2019 after battling colon cancer.
Unfortunately, Mariga lost it to Imran Okoth, the brother of the late Ken Okoth, who won with 24,636 votes, with Mariga gunning 11,230 of the total votes.
Dan Wanyama
Like Mariga, Dan Wanyama was among the key players of the Kenya National Volleyball team in 1999, representing Kenya at the all-A Africa games held in Johannesburg, South Africa.
Wanyama later joined politics, serving as a Webuye West member of parliament and a parliamentary Service Commission member.
Elijah Lagat
Elijah Lagat was a Kenyan athlete who specialized in long-distance running.
In 2000, He won the 104th edition of the Boston Marathon.
His win enabled the Kenyans to capture the individual men's Boston Marathon title for the 10th straight year. A marathon record that still stands to date.
Elijah later joined politics, serving as an mp for the Chesumei constituency for two terms.
Sammy Kosgei
Kosgei is a retired Kenyan athlete specializing in middle-distance running and is a Former African 800 metre.
He was a nominated councillor by then the Nandi.
County Council.
In the 2013 general election, he unsuccessfully ran for the Emgwen parliamentary seat.
Dan Shikanda
Shikanda is currently serving his second term as the AFC Leopard's chairman after he was re-elected in June.
He joined politics in 2017 as the Nairobi County Gubernatorial running mate to Peter Keneth but lost to then-Governor Mike Sonko.
Before Nairobi's gubernatorial running mate, he unsuccessfully vied for the Madaraka Constituency parliamentary seat.
Wilfred Bungei
Bungei is a retired Kenyan runner who specialized in Middle-distance running. During the Summer Olympics in Beijing in 2008, He won the 800 m gold medal.
He also claimed victory at the World Indoor Championships in Moscow in 2006, the 800 metres title, defeating Mbulaeni Mulaudzi and Olympic Champion Yuriy Borzakovskiy in the course of the race.
He hung his boots in athletics to join politics in 2017 to vie for the Nandi Constituency parliamentary seat but lost it to Alex Kosgey.
Ibrahim Hussein
Ibrahim, a Kenyan marathoner, was the first African to clinch New York City Marathon.
He is also a three-time Boston Marathon winner.
He joined politics in 2007, vying for the Emgwen parliamentary seat but lost it to Elijah Lagat.
Simion Bor
Bor is a Kenyan athlete specializing in long-distance and marathon running and is the Hong Kong Marathon winner.
He won several marathons in his sports career. He recorded victories in Mexico City, Los Angeles and Toronto. In 2002 he came second at the Amsterdam Marathon in a personal best of 2:07.55 behind his compatriot and winner Kimutai Kosgei (2:07.26) and ahead of Steven Cheptot (2:07.59).
In 1997 he won the 20 km of Brussels in Belgium in 55.59, and a year later, in the Netherlands, the City-Pier-City Loop in 1:01.03.
In 2005, Simon Bor broke the Toronto Waterfront Marathon course record by nearly 3 minutes. In 2006 he came second in the San Diego Marathon in 2:10.37.
He later joined politics, vying for the Kosirai Member of County Assembly seat but lost it.
Wilson Kipsang
Kipsang is the Ex-world marathon record holder.
He joined politics vying for the Keiyo South Member of Parliament seats but lost it to Daniel Rono by a dismal margin.
 Wesley Korir
The Kenyan Marathoner and Boston Marathon champion unsuccessfully vied for the Cherangany Constituency parliamentary seat losing it to Joshua Kutuny.
Others
Christoper Cheboiboch, who finished as a runner-up in the Boston and the New York City marathons, respectively, unsuccessfully defended his Emsoo ward.
2009 Gilbert Koech, the San Antonio Marathon winner, lost his bid for the Keiyo North Constituency incumbent James Murgor.
Koech, husband to Edna Kiplagat, the London Marathon winner, battled it out with an ex-member of parliament.
The ex-3000m steeplechase record holder Wilson Boit Kipketer also failed to retain his Kabiemit seat.