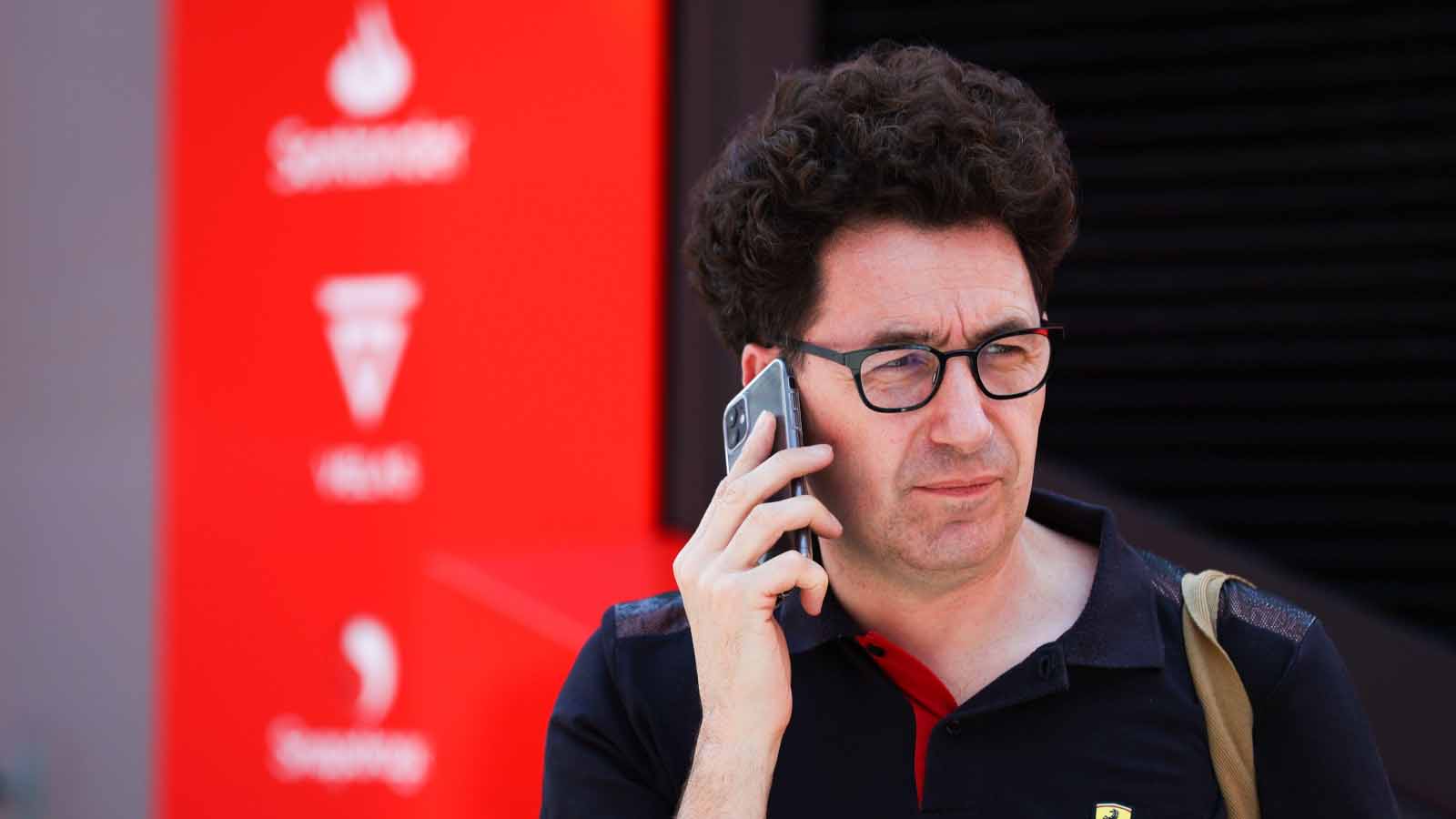 Mattia Binotto, the team principal of Formula One (F1) team Ferrari, has decided to resign
His relationship with chairman John Elkann is frosty
Benedetto Vigna, the CEO of Ferrari team may replace him temporarily
Mattia Binotto, the team principal of  Formula One (F1) team Ferrari, has decided to resign, citing Chairman John Elkann's lack of confidence.
However, Scuderia Ferrari refused to comment on rumours, according to a report by daily Corriere della Sera. Ferrari and Binotto are negotiating the terms of his early exit not adding that an announcement was anticipated soon.
Binotto's contract is slated to expire at the end of 2023. Benedetto Vigna, the CEO of Ferrari team, will now take his position on a temporary basis. Insiders privy to the ongoing in the team say this is one option for Binotto's replacement.
In early November, Ferrari disputed Italian media reports—including those from Corriere della Sera—claiming that Binotto would be replaced at the end of the current campaign by Frederic Vasseur, team principal of the Sauber-owned Alfa Romeo.
Ferrari finished first in four races in 2022, but their early-season promise was dashed by driver, strategy, and mechanical failures. Ferrari finished the season in second place overall among constructors.
Binotto, who has worked for Maranello his entire professional career, was appointed team manager in January 2019 to succeed Maurizio Arrivabene. SportsLeo had earlier reported that Binotto would be replaced at the end of the current season by Frederic Vasseur, the team principal for Alfa Romeo.
Binotto has come under heavy criticism in Italy for failing to restore Ferrari to its former glory during his tenure as team principal. As Ferrari experienced a dry stretch of success in 2019, he took over as team principal from Arrivabene.
According to rumours, Ferrari's top executives began considering replacing Binotto as early as last summer. Vasseur is thought to have been recommended by Ferrari president John Elkann as the perfect Binotto replacement.
Elkann had already decided that he wanted Vasseur before the 2022 season ever got underway. In 2016, Vasseur accepted his first F1 team principal position at Renault after working with ART Grand Prix when Lewis Hamilton won the GP2 Series championship in 2006.
However, he left the team just a year later due to a disagreement with Cyril Abiteboul, the managing director. Vasseur stepped up the following year and was named managing director, CEO, and team principal of Sauber Motorsport AG.
Binotto, who formerly served as the chief technical officer and head of engines, has held the position since the start of the 2019 racing season.
After a terribly disastrous 2020 season in which the team finished sixth in the constructors' standings, marking their lowest placing since 1980, attention went to creating a car that would be able to contend for the championship under the radical new design rules of 2022.
With all his troubles, Charles Leclerc's victories in the first two races of the 2022 season gave Ferrari hope that this would be the year they turned things around.
At first, Ferrari appeared to have a more dependable package than Red Bull, but Max Verstappen quickly outperformed Leclerc and Carlos Sainz. After Mercedes won the Brazilian Grand Prix by a margin of one-two, they are now battling to maintain second place in the Constructors' Championship.