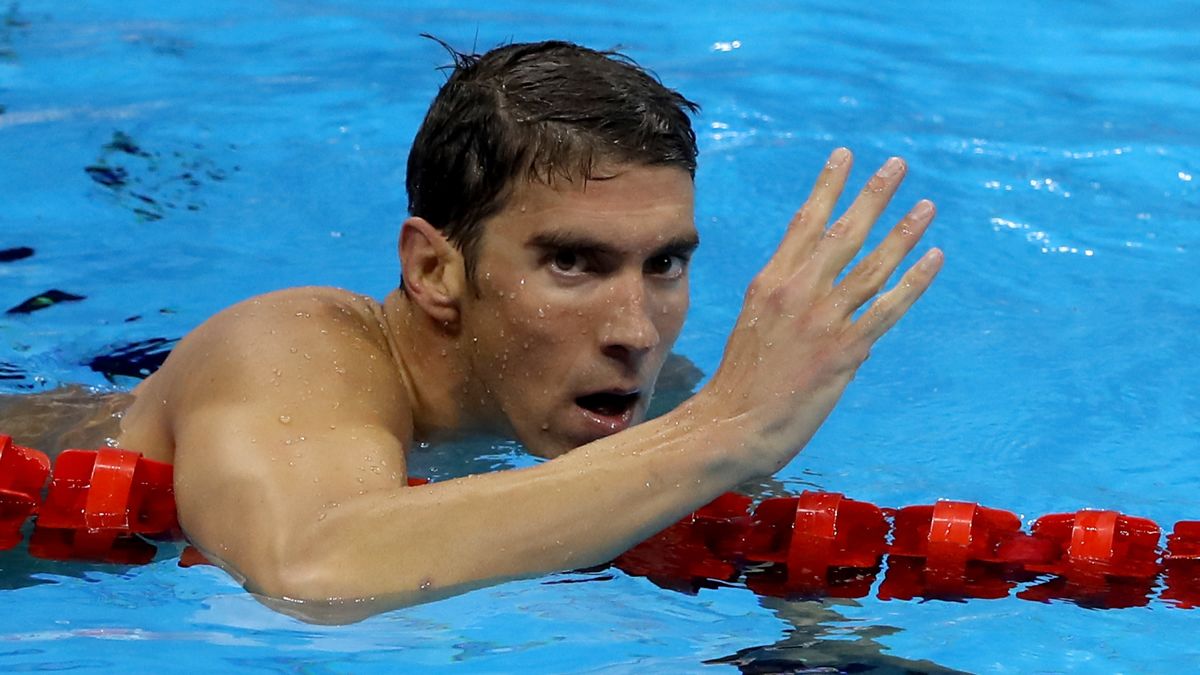 The world's greatest swimmers inspire generations to come
Across the world, swimming is now more than a hobby
Most of these swimming stars draw their inspiration from idols in the sport
The world's greatest swimmers inspire generations to come. Through telling their stories of greatness, they push dreams into realities.
Across the world, swimming is now more than a hobby. It is a career pushing many men and women to greatness in their own level. Most of these swimming stars draw their inspiration from idols in the sport.
But, who are they by name?
MICHAEL PHELPS
There is a reason why Phelps is known as the Baltimore Bullet. Born in the US in 1986, he stands as the most accomplished swimmer in the world.
He has 16 Olympic medals, including eight gold in Beijing in 2008 and eight gold in Athens in 2004. Phelps, among the world's greatest swimmers, has a special history.
The American twice tied the mark of eight medals of any kind won at a single Olympics set by Soviet gymnast Alexander Dityatin at the 1980 Moscow Summer Games.
His five gold medals in individual competitions tied the record for a single Games set by Eric Heiden at the 1980 Winter Olympics. He matched Vitaly Scherbo record at the 1992 Summer Games.
Phelps currently holds the record for the most gold medals earned in a single Olympics.
MARK SPITZ
Only Michael Phelps, with eight gold medals eclipsed Mark Andrew Spitz's record of seven gold medals won at the 1972 Munich Olympics. That's why many know him as 'Mark The Shark.'
Between 1968 and 1972, Spitz won eight US National Collegiate Athletic Association titles. He also won 31 US Amateur Athletic Union titles, five Pan American gold medals, nine Olympic gold medals, a silver, and a bronze.
He established 33 world records in that time. In 1969, 1971, and 1972, he received the World Swimmer of the Year award.
PIETER VAN DEN HOOGENBAND
The former Dutch swimmer is popular by his alias 'The Flying Dutchman'. He is a three-time Olympic champion. At the age of 18, he entered his first Olympic competition and made an impressive career out of it.
He won three gold, ten silver, and four bronze medals during his career, making him one of the world's greatest swimmers.
ALEKSANDR VLADIMIROVICH POPOV
Russian swimmer Aleksandr Vladimirovich Popov is a former gold medalist in the Olympics. He is recognised as one of the all-time best sprint freestyle swimmers.
He has four gold and five silver Olympic medals. He won six gold, four silver, and one bronze medal at the World Championship. He won an impressive 21 gold, three silver, and two bronze medals at the European Championships.
KRISZTINA EGERSZEGI
One of the world's greatest swimmers in Olympic champions from Hungary is Krisztina Egerszegi. She is one of only two people to have ever won the same swimming event in three consecutive Summer Olympics.
Egerszegi competed in the Olympics three times (1988, 1992, and 1996) and won five medals.
GRANT HACKETT
Australian former swimmer Grant Hackett gained popularity by winning the men's 1500-meter freestyle event at the Summer Olympics in Sydney in 2000 and Athens in 2004.
He is now considered as one of the greatest distance swimmers in history as a result of this accomplishment. Hackett won a gold medal for swimming in the 4—200 m freestyle relay heats in Sydney Olympic Games.
The Australian has a reputation for his versatility and holds the 1500 m and 800 m freestyle world records. That's in addition to placing second and fourth in the 400 m and 200 m freestyle, respectively.
He has dominated the 1500 m race in recent years, going 10 years without losing in the finals.
DEBBIE MEYER
The legendary Deborah Elizabeth Meyer is definitely one of the world's greatest swimmers. She took first place in the 200, 400, and 800 metre swimming events at the Mexico City Summer Olympics in 1968.
She became the first swimmer to win three individual gold medals in one Olympics while still a 16-year-old student at Rio Americano High School in Sacramento, California.
Her prowess is known the 200-, 400-, and 800-meter freestyle events. Meyer remains the only female Olympian to have captured three gold medals in one Olympic event. In No other swimmer has ever accomplished this feat.
So, if you are considering a career in swimming, these icons are a drive enough to keep you going.