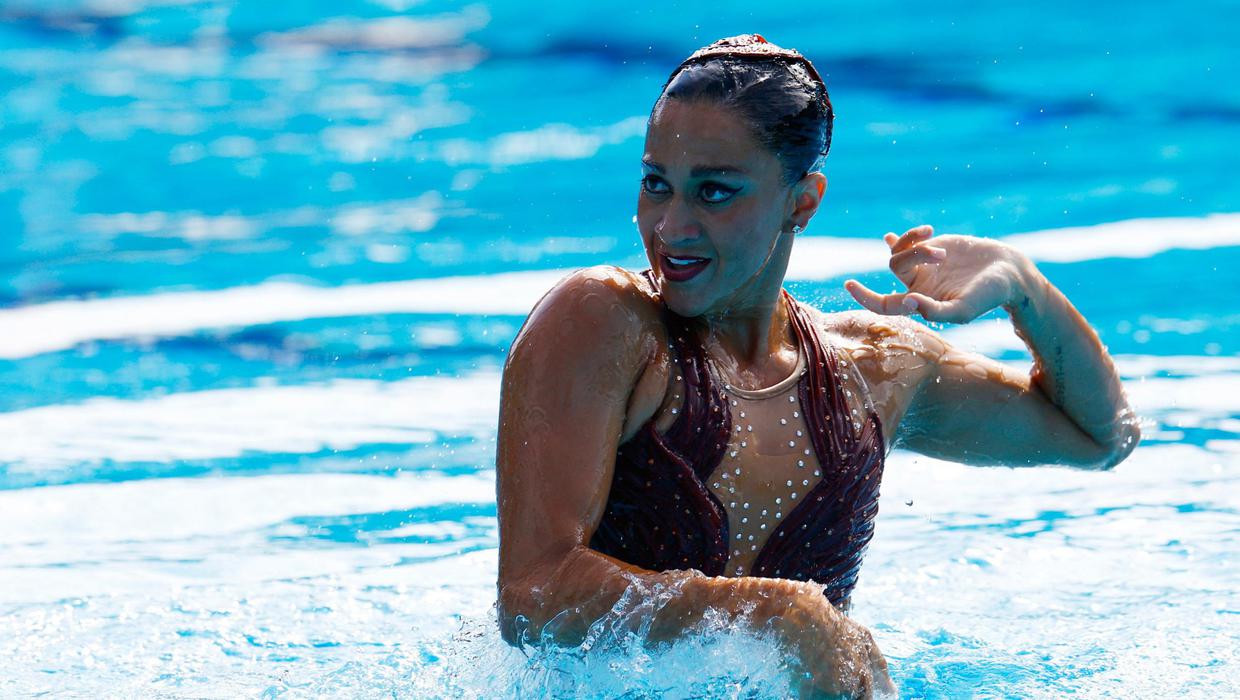 Andrea Fuentes took a special seat in Anita Alvarez life history as a coach
She became a lifesaver in June when she lost consciousness when swimming
Alvarez is an American artistic swimmer born in Buffalo, New York
Andrea Fuentes took a special seat in Anita Alvarez life history in June 2022 when she nearly drowned in Budapest.
Both Alvarez, an American swimmer and her Spanish coach hit the headlines with a classic life story that generations will learn from. Were it not for Fuentes, she could be a gone case.
Born on December 2, 1996 in Buffalo New York, Alvarez schooled at Kenmore West Senior High School and graduated in 2014. After graduating, she started her professional career in synchronised swimming.
Together with Mariya Koroleva, she participated in the women's duet event at the 2016 Summer Olympics. She participated in both the Junior World Championships in 2014 and the World Championships in Kazan in 2015.
In the women's duet, she achieved qualification to compete for the United States at the 2020 Summer Olympics. In 2016 and 2019, she and Mariya Koroleva shared the USA Synchro Athlete of the Year title.
In 2021, she was also recognised as the top artistic swimmer in the United States. But there is much more to Anita Alvarez life history.
WHY DID ANITA LOSE CONSCIOUSNESS?
Anita Alvarez lost consciousness in the water during the world championships in Budapest on June 22 and was at risk of drowning before her coach Andrea Fuentes intervened.
According to the American artistic team, her exertion during her performance caused her to lose consciousness.
It was at the conclusion of her solo-free final routine when the incident happened.  She recalls feeling great just before the competition. It was her best competition so far, and all her energies were on it.
She explained that she doesn't have so much recollection of how she went down after the last arm. All she recalls is going down as if she did not have any strength.
"And then at the end, I do remember like the very last arm I did, I gave like, it's such a simple small arm, but I was like, 'Give everything until the very end.' And I did that, and then I remember going down and just being like, kind of like, 'Uh oh, I don't feel too great.' And that's literally that last thing I remember actually," she told Swim Swam.
A part of Anita Alvarez life history is that she went for approximately two minutes without breathing until medical staff helped her regain consciousness. Fuentes, a four-time Olympic medalist in synchronised swimming, dove into the water and rescued her.
Fuentes had, for the first time, saved Alvarez from drowning during an Olympic qualification event in Spain in 2021. So this wasn't the first time it had happened.
IS ARTISTIC SWIMMING THE HARDEST SPORT?
Perhaps the most difficult sport is artistic swimming – far more than boxing and rugby. The sport formerly known as synchronised swimming quickly developed into one of the most physically taxing specialities at the Olympics.
Athletes practise up to 10 hours per day, and this was a huge part of Anita Alvarez's life history. However, it has long been misunderstood and derided as a frothy performative display.
According to USA Artistic Swimming CEO Adam Andrasko, artistic swimming is undoubtedly the discipline that most undervalues athletic talent. Ironically, it's also one of the most difficult sports on the Olympic schedule.
It requires a weightlifter's strength and power, distance swimmers' speed and lung capacity. All this goes hand in hand with gymnasts' flexibility, dexterity, and capacity to execute in perfect synchronicity.
This includes swimming to the bottom of the pool with all these factors in quick play. That makes it the hardest sport.
DO ARTISTIC SWIMMERS LOSE CONSCIOUSNESS?
Alvarez's near-drowning incident is just an isolated case. Before you get into competitive artistic swimming, your health records must be flawless.
This sport takes in a lot of stress that could push the body to the edge, and only the strongest put up with it. At some point, the stress overpowers the body, resulting in losing consciousness.
Fuentes says that in high-endurance sports, the body's system shuts down for a moment. In such a case, the heart rate, sugar, oxygen levels, and blood pressure dip.