What happened to WWE superstar Ryback?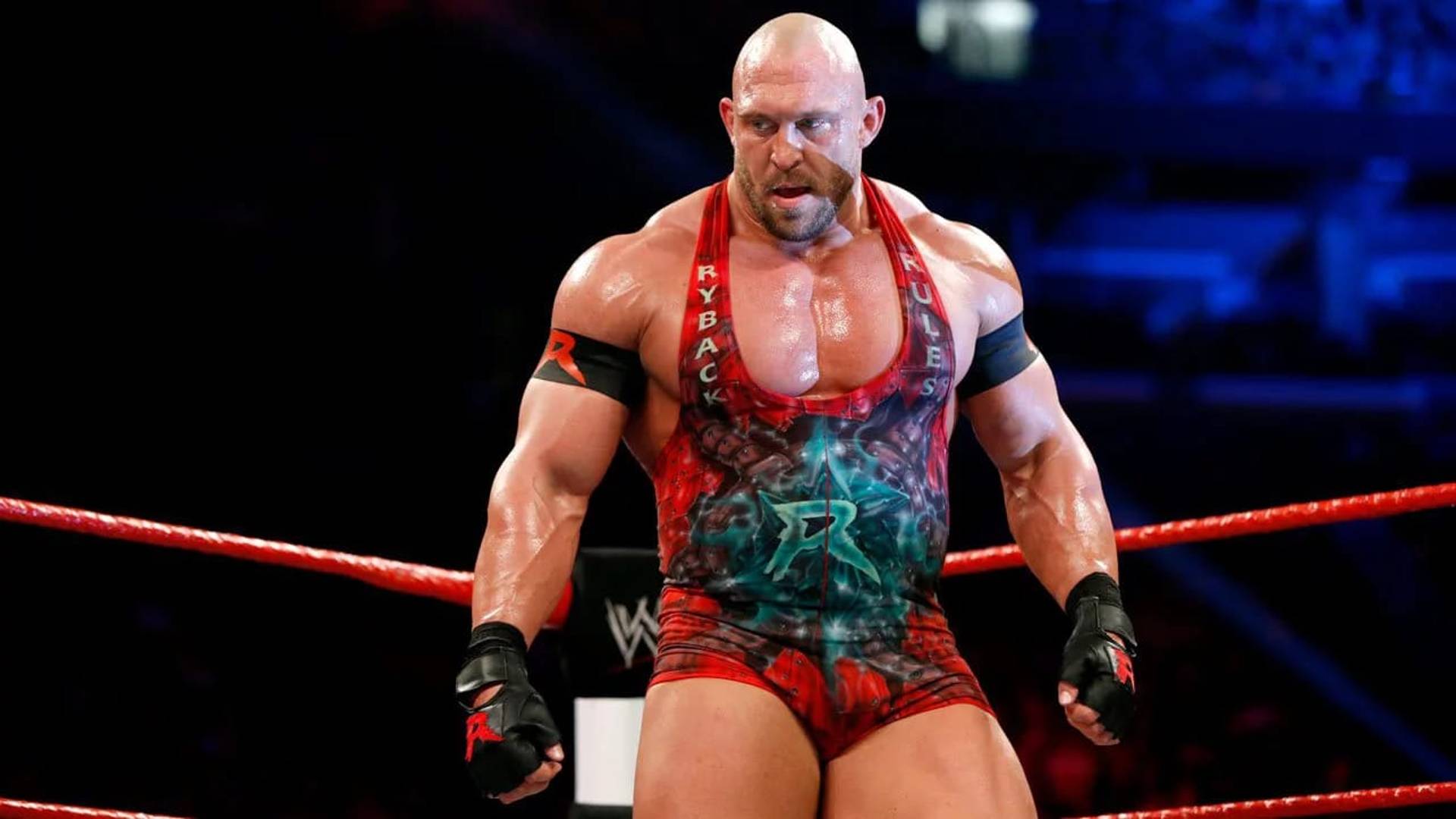 Ryback was, at one point, one of the top professional wrestlers in WWE. The American headlined multiple pay-per-view events before WWE released him. 

Ryback cited lack of equal pay and creative frustrations as his main reasons for leaving WWE. 

The 40-year-old is open to another WWE career on the condition that the promotion is under new ownership. 
Former WWE superstar Ryback was at one point one of the top faces in Vince McMahon's company. He had arenas chanting along with him, 'FEED ME MORE.'
The big man challenged for titles against some of the best professional wrestlers in the ring, such as John Cena and CM Punk.
Ryback Allen Reeves wanted to be a professional wrestler since his childhood days. He started watching wrestling at the age of eight and was a guest bell ringer at a WWE event when he was 13. 
WWE signed Ryback in 2005 and sent him to the company's developmental territories to improve his wrestling skills. 
Ryback got a transfer to Ohio Valley Wrestling (OVW) in March 2006, where he began fighting for titles. He won his first title, OVW Heavyweight Championship, in October 2008 but lost the same month. 
WWE reassigned Ryback in 2008 and sent him to Florida Championship Wrestling (FCW), where he wrestled until 2010. 
Ryback was among the eight members of The Nexus who took part in the first season of WWE's NXT show. Wade Barrett was the leader of the group, which consisted of rookies. 
Ryback and the other members of The Nexus made their first appearance on the main roster on the 7 June episode of WWE Raw. 
They interfered with a match between John Cena and CM Punk, attacking both wrestlers. 
Ryback broke his ankle during a match in August 2010, and that kept him out of the ring until December 2011. The American professional wrestler went through three surgeries during his absence. 
Ryback became a fan favourite in 2012 and recorded a 38-match winning streak which ended in October when he lost to CM Punk in Hell in a Cell. 
The big man had a chance to win the WWE Championship twice – first at Survivor Series and then on January 7, 2013, episode of Raw. However, he lost to CM Punk on both occasions. 
WWE superstar Ryback feuded several times with John Cena and The Shield during his time with the promotion. 
The former OVW Heavyweight Champion made his last WWE appearance on the April 21 episode of SmackDown in 2016. 
WWE reportedly sent Ryback home on May 2016 due to a contract dispute. And the big man has since never returned to Vince McMahon's company.
Why Did Ryback Leave WWE? 
Former WWE superstar Ryback left the promotion when he was in his prime. A day after his departure, Ryback made a long post on his personal Tumblr page explaining why he left WWE.  
According to the post, Ryback left WWE because of creative frustration and lack of equal pay among the promotion's stars. 
The 40-year-old claimed that WWE lied to him about his booking. Before leaving WWE, Vince McMahon told Ryback that he would be the top heel in the promotion. 
The former Intercontinental Champion further claimed that he was set to beat AJ Styles at Wrestlemania 32. And it came as a surprise to him when he was told he would face Kalisto on the pre-show. 
On the issue of money, Ryback claimed that he signed a three-year WWE contract worth $1.5 million. However, the taxes on the amount would be $400k. Another $600k from the amount would cover travelling expenses. 
What Has Ryback Been Up To Since Leaving WWE?
Ryback announced on Instagram that he would be taking independent bookings immediately after leaving WWE. He never lost a match on the independent circuit between August 2017 and August 2018. 
Former WWE superstar Ryback has never wrestled again since August 2018. But he has continued to remain relevant among his fans with his YouTube channel. 
Ryback has also carried on with his life as a social media influencer, selling numerous things such as supplements and protein powder. 
The master of 'FEED ME MORE' revealed on The Ryback Show in 2021 that he is open to another WWE career. However, the promotion must be under new ownership for him to return.